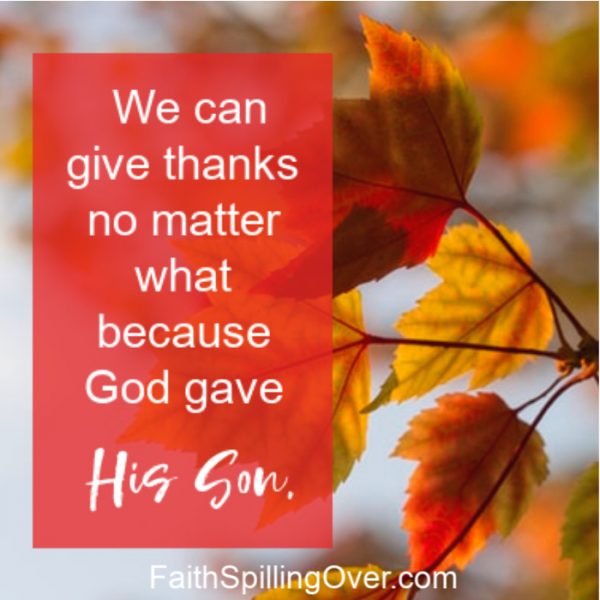 All the beautiful Thanksgiving images on social media can make a woman feel downright guilty if she doesn't feel grateful. That woman may or may not be me, but the other day I woke up feeling more grumpy than grateful. I let a mini-disaster steal my gratitude.
The night before, I went to pick up my son from work at 10 pm but waited 20 minutes for him to finish. (Already a challenge for this morning person.) Driving up to the gate of our apartment complex, we met a surprise. The electronic remote wouldn't open the gate! I kept pressing the button.
Nothing happened.
We got out of the car and tried to open the gate manually. It didn't move. My husband was out of town, and I couldn't think of a single neighbor whose door I could knock on for help because by this time it was almost 11 pm. Feeling desperate to get into my soft, warm bed, I used every ounce of energy not to panic.
Just then an angel disguised as a 65-year-old lady drove up. (I'm pretty sure she was actually a neighbor, but she looked like an angel to me.) Thankfully, she opened the gate, and I was able to follow her in. I fell into bed grateful that God had sent help when I needed it.
However, when my alarm went off at 5:15 the next morning, I could barely open my eyes, and I felt a grumpy cloud settle over me.
How do you give thanks when you don't feel grateful?