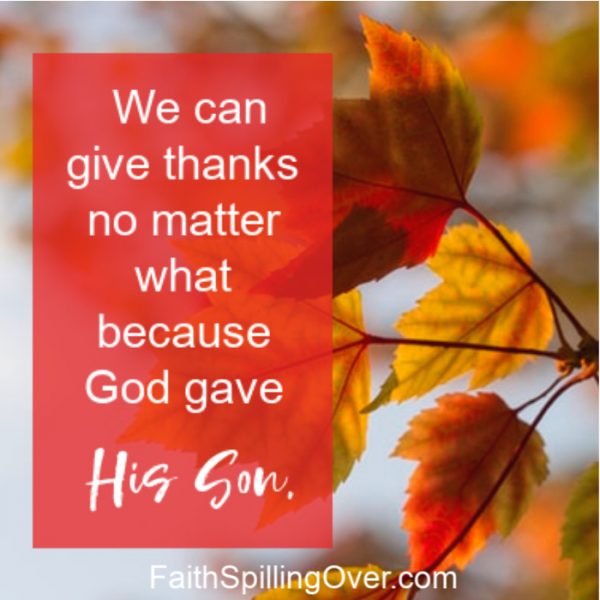 All the beautiful Thanksgiving images on social media can make a woman feel downright guilty if she doesn't feel grateful. That woman may or may not be me, but the other day I woke up feeling more grumpy than grateful. I let a mini-disaster steal my gratitude.
The night before, I went to pick up my son from work at 10 pm but waited 20 minutes for him to finish. (Already a challenge for this morning person.) Driving up to the gate of our apartment complex, we met a surprise. The electronic remote wouldn't open the gate! I kept pressing the button.
Nothing happened.
We got out of the car and tried to open the gate manually. It didn't move. My husband was out of town, and I couldn't think of a single neighbor whose door I could knock on for help because by this time it was almost 11 pm. Feeling desperate to get into my soft, warm bed, I used every ounce of energy not to panic.
Just then an angel disguised as a 65-year-old lady drove up. (I'm pretty sure she was actually a neighbor, but she looked like an angel to me.) Thankfully, she opened the gate, and I was able to follow her in. I fell into bed grateful that God had sent help when I needed it.
However, when my alarm went off at 5:15 the next morning, I could barely open my eyes, and I felt a grumpy cloud settle over me.
How do you give thanks when you don't feel grateful?
You've experienced it too. Little things go wrong in your day and zap the gratitude right out of your heart. Or big things may go wrong in your life. Maybe you experienced loss or went through trial this year, and you're just not feeling the gratitude this November. 
If you're struggling during this Season of Thanks, how about returning to a simple truth?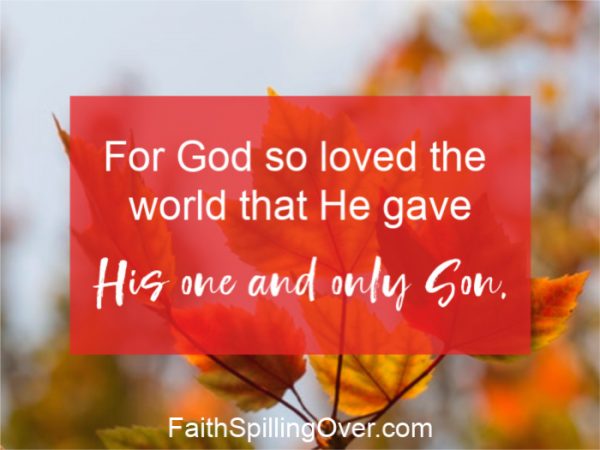 "For God so loved the world that he gave his one and only Son, that whoever believes in him shall not perish but have eternal life." John 3:16
We know this verse forwards, backwards, and upside down. We've heard it so many times that it goes in one ear and out the other. I can hardly read it without remembering Sunday school in Fort Hancock, Texas. Miss Malloy said it was the Bible in a nutshell, so we painted "John 3:16" on pecans. Only I wasn't that artistic, so I ran out of room after "John 3," and the flower I tried to paint on my pecan got all smudged.
Years later, when I stop to remember this simple truth, I can't help but feel grateful.
For God so loved the world that He gave…
God loves you and me more than life itself. He loved us so much that He gave His son for us. He poured out love for us at the cross. When life shakes us, we can hold on because God's love steadies us. In the fiercest storms, we can rest because God's love is our shelter.
Jesus died for us, so we can live eternally with Him.
We can give thanks no matter what because God gave His Son.
Here's a Bible journaling exercise to help you remember you are loved:
Write John 3:16 down, substituting your name for "the world" and "whoever."
Read it a few times. Declare it out loud. Believe and receive God's love for you, my friend.
Pray along with me and see if you don't feel a bit more grateful:
Lord Jesus, thank you for loving me enough to die on the cross. Help me to feel your love resting on me just as tangibly as I can feel a sweater on my shoulders. Your love covers and protects me. I receive it right now. Thank you, Lord, for your love. In Jesus' name, amen.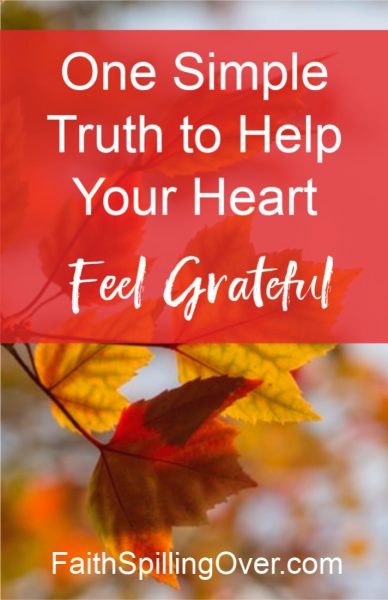 Now it's your turn: When life zaps the gratitude out of your heart, what helps you feel grateful again?
Note: This is a re-edited version of a post that originally appeared on Abby McDonald's blog.
Are you facing the challenges of life on an empty tank? Need help renewing your relationship with God?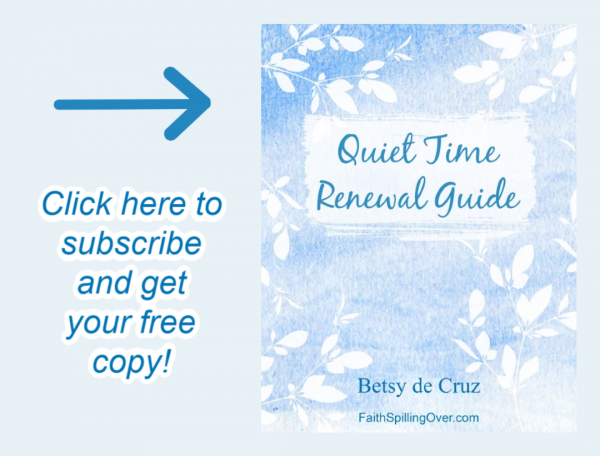 Photo Credit: Aaron Burden on Unsplash