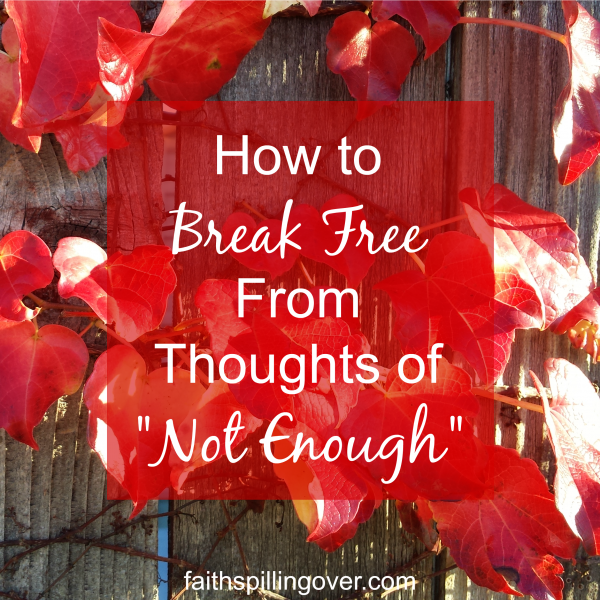 Last week I served raw chicken to friends who came for dinner. Yes, you read that right: Raw Chicken.  Even though I thought I'd timed things perfectly so it would come out of the oven fifteen minutes after our guests arrived, for some reason that mystery bird just wouldn't cook.
By 7:45, it became obvious their two year old boy was starving, so in desperation, I served the soup. Then I got up to get that chicken out of the oven and carve it no matter what.
If you've ever attempted to cut undercooked poultry, you know how I slaved. Not only was the 4 pound bird still partly raw, it also yielded a miserable quantity of meat, which I took out to my guests after keeping them waiting ten minutes. I couldn't tell if I was sweating from battling with the bird in a hot kitchen or from embarrassment.
But you know what? We still had a great time.
A small plate of undercooked chicken couldn't ruin the laughter and conversation. Our friends brought us a large bouquet of beautiful flowers, which I divided into four vases the next day. The flowers were abundant even if the chicken was scarce.
But I kept replaying the culinary disaster over and over to my husband and daughter. Until Camilla interrupted me:
"Mom, they didn't come for the chicken."
My daughter's words reminded me I had a choice. Would I choose to remember the scarcity of that pitiful chicken? Or would I smile over the joy of new friendships, shared hearts, laughter, and all those beautiful flowers I still had the next day?
So often I replay shortage, lack, and insufficiency in my mind.
Yet in reality, God has blessed me with abundance and more than enough provision. His resources and power are limitless.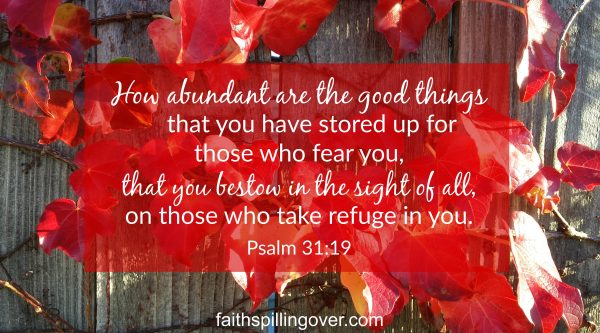 Can you relate to that scarcity mindset? We fall into it when we replay ideas like this over and over in our minds:
I don't have enough time or energy.
I don't have enough patience to deal with these kids.
Our living room furniture is falling apart.
Poor me.
What if we chose instead to rehearse in our minds truth about God's abundance from His Word? What if we spent our energy reminding ourselves of God's generosity instead of etching our lack more deeply into our brains?
Each time we affirm God's abundance, we move one step closer to believing we have enough.
More Than enough Time
God has given me the gift of 24 hours today. I have enough time to do everything He calls me to. I'm not falling behind. I'm simply learning to follow God's timeline for me.
More Than enough Money
God provides abundantly for all my needs according to His riches in glory. I have all that I need
More Than enough Grace
God's grace is sufficient for today. I may feel like I'm hanging on by a thread, or like my kids are one step away from driving me crazy, but God will empower me with grace, joy, and strength for today.
More Than Enough Love
I don't have to look further than Jesus Christ's death on the cross to know that I'm deeply loved. So I'm free to love others because God already loves me abundantly, not because I'm hungry for them to love me in return.
Friend, I'm not sure what lack you're facing today, but may I remind you that in Christ, we have more than enough of everything we need? Even when our feelings try to tell us differently. Will you pray with me?
Lord, forgive me for my scarcity mindset. Open my eyes to your abundant provision of everything I need.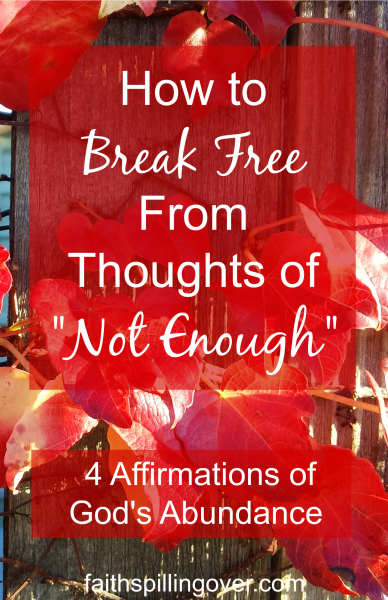 If you'd like fresh servings of Faith Spilling Over delivered weekly to your inbox, enter your e-mail address in the box in the sidebar. I'd love to send you my free guide, 10 Days to More. You'll find 10 ways to study and engage with God's Word.
Linking up with Kelly Balarie's #RaRaLinkup, Holley Gerth's Coffee for your Heart, Crystal Storms' #HeartEncouragement, Salt and Light with Alisa Nicaud, Lyli Dunbar's #FaithonFire, and Arabah Joy's Grace and Truth. Check out these communities for more encouragement.