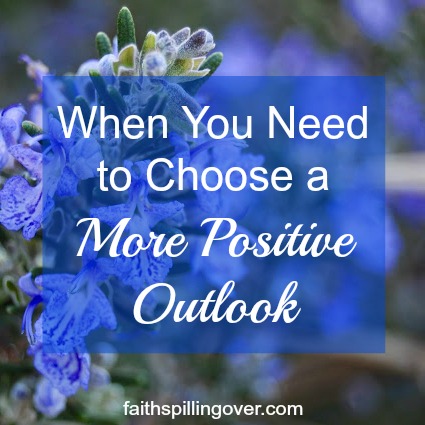 When I woke up at 6, I realized right away the day wasn't going to go like I'd planned. I turned on the electric kettle to heat water, but the electricity went out. When I went to investigate, I saw the switches had flipped off in our breaker box. I flipped them back on, but they switched off again.
Resigned, I lit our gas stove with a match to heat water for coffee and tried to focus on reading scripture. After a busy weekend of ministry commitments, I'd planned a quiet Monday morning to spend time with God and do some writing.
My morning didn't go down like I'd hoped. My husband and I spent an hour trying to identify what was causing the electrical failure. Then Jose contacted three electricians before finding one that could actually come that morning. For several hours, we had men walking through the house, trying every socket, checking every appliance.
My job was to keep our dog away from the repairmen and to help my daughter stay positive. I tried not to think about the 105 degree heat with no fan. A few times, I doggedly sat down at my computer to eek out a few lines.
At 12:30, the repairmen discovered our hot water heater had caused the problem. They switched it off before they left. Now I'd have to take a shower with frigid well water.
I realized I had a choice.
Would I stick with my seething attitude and let a bad morning ruin the rest of my day? Or would I choose to be grateful for the blessings of electricity and the cooling power of fans and cold water?
Honestly, I did not turn into Miss Pollyanna Sunshine, but I did my best to choose gratitude. I decided to let go of the expectations I'd had for the morning and make the best of the remaining hours in the day.
Sometimes you just have to choose a positive attitude.
Problems are part of this life. You probably have a lot more to deal with than 6 hours of no electricity and two weeks of frigid showers. Truth be told, I do too. So when life gets challenging, overwhelming, or downright depressing, we have to choose carefully what to think about. What thoughts will we allow to take up residence in our minds?
I'm making this my prayer:
I want to choose gratitude.
Maybe the hot water heater was out of commission 2 weeks, but what about the other 50 weeks I enjoyed hot showers? My kids may drive me crazy sometimes, but they're healthy and bursting with creative energy.
I'll choose joy.
I can't let problems blind me to the fact that there's joy to be found in the beautiful life God has given me.
I'll cling to faith.
Fears may assail my heart, but I have a God who can do more than I ask or imagine.
I'm hanging my heart on hope.
Hard things happen, but I'll place my hope in God who works all things for my good.
I want to choose praise: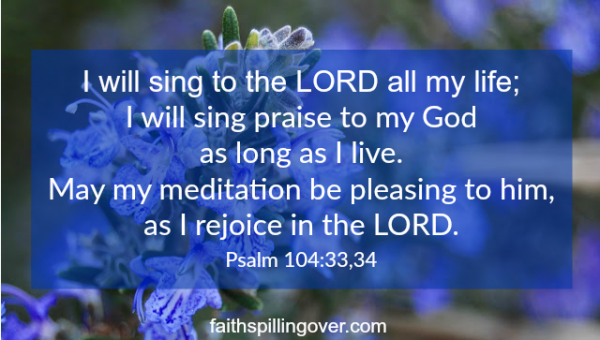 When I remember Jesus rescued me from sin and death to give me new and abundant life, cold showers are not a problem.
What about you, friend? What challenges are you facing? What are you thinking about today?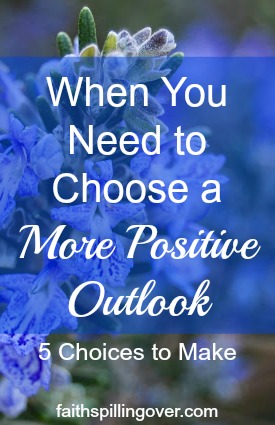 If you'd like fresh servings of Faith Spilling Over delivered weekly to your inbox, enter your e-mail address in the box in the sidebar. I'd love to send you my free guide, 10 Days to More. You'll find 10 ways to study and engage with God's Word.
I'm linking today with Suzie Eller's "Summer of Permission" series. This is about permission to be myself.
Also linking up with Kelly Balarie's #RaRaLinkup, Jennifer Dukes Lee's #TellHisStory, Holley Gerth's Coffee for your Heart, Crystal Storms' #HeartEncouragement, Salt and Light with Alisa Nicaud, and Arabah Joy's Grace and Truth. Check out these communities for more encouragement.