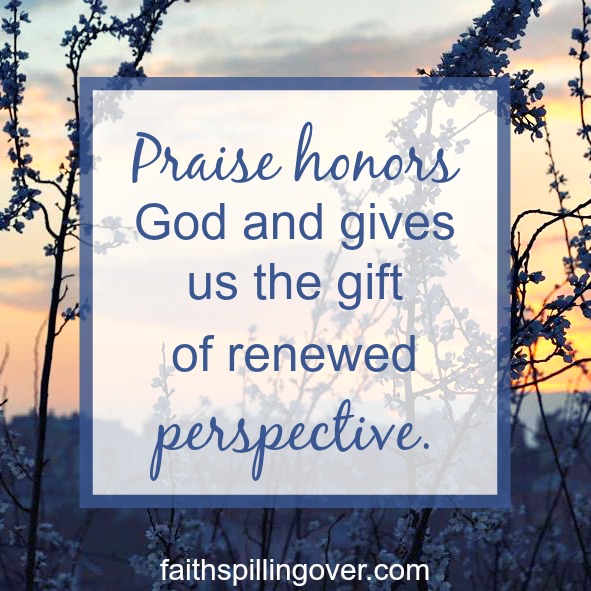 Am I a bad Christian when I don't feel like praising God? Sometimes I just don't know what to say, and I've also discovered that when I most need to praise God is when it's hardest to do it.
I remember when I first came to Christ at age 18, it felt weird to sing in church. I could barely croak out the words, and I was sure everyone was listening and judging. And when people talked about praising God, I got even more weirded out. I knew Christians were supposed to praise God, but what could I even say?
I've come a long way since then; now I actually love Sunday morning worship. But in daily life the language of praise still doesn't come to me naturally.
When I'm discouraged, I become that croaking 18-year-old all over again. Worry and complaints come to mind more easily than praise. Pretty soon bitterness creeps in. Then fear knocks at the door, and I'm done for. I forget all about God's goodness.
Recently I found myself in that place of discouragement where I just wasn't feeling the praise. So, I began repeating a simple phrase to myself: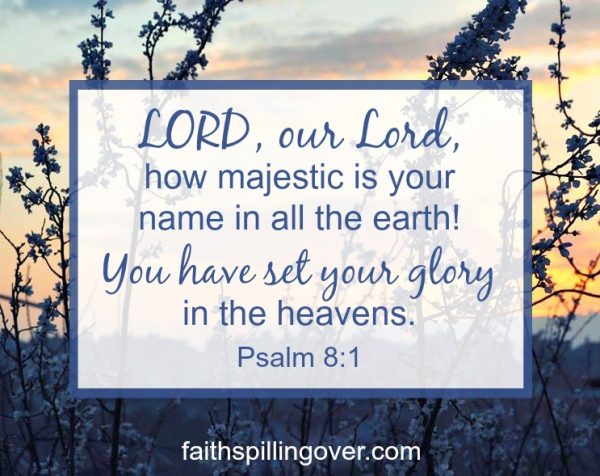 For several weeks, I said those words each morning, and I'd repeat them throughout the day when I remembered. I found that the simple act of repeating a few words of praise from Scripture could turn around a tide of negative thoughts. It became easier to add in my own words of worship, and it also reminded me of some simple truths:
When you don't feel like praising God, look up.
We need to lift our eyes and look at the glory God has set in the heavens. Take a moment to look at the sky above you and consider the greatness of God. Whether you see His glory in a black sky littered with stars or a blue canvas spotted with clouds, it's hard to look at the sky without remembering that God is greater and higher than we are.
When you can't find words, look to the Word.
We find words of worship throughout Scripture, but the Psalms are full of them. Sometimes just repeating a phrase from Scripture can turn our minds away from problems and towards praise.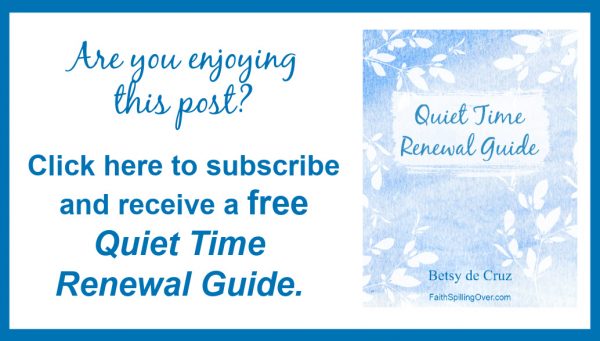 Remember the benefits of praise:
Psalm 8:2 reminds us that worship not only gives God glory, it protects us from the enemy:
"Through the praise of children and infants you have established a stronghold against your enemies, to silence the foe and the avenger."
Praise strengthens us.
As we praise, God establishes a stronghold, which strengthens us against Satan's attack. We have an enemy who will do anything to attack our faith, and we're especially vulnerable when we're discouraged. Praising God for His greatness, love, and power builds our faith.
Praise silences the foe.
When we're discouraged, the enemy whispers lies like these: "Will God really provide for my needs?" "Does He really care?" "Is He even there?"  Praise silences the lies of the enemy and replaces them with the truth that God does love and care for His people.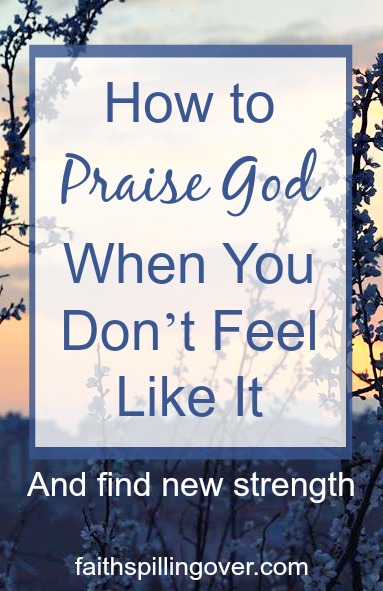 Praise honors God and gives us the gift of renewed perspective.
Praise is a gift we give to God because He is worthy, and it's a gift God gives to us to renew our perspective. When we magnify God instead of our problems, we see that He is greater. He responds by opening a door to more peace and joy.
What is your favorite verse that praises God in Scripture? How about repeating it today?
Are you facing the challenges of life on an empty tank? Need help renewing your relationship with God?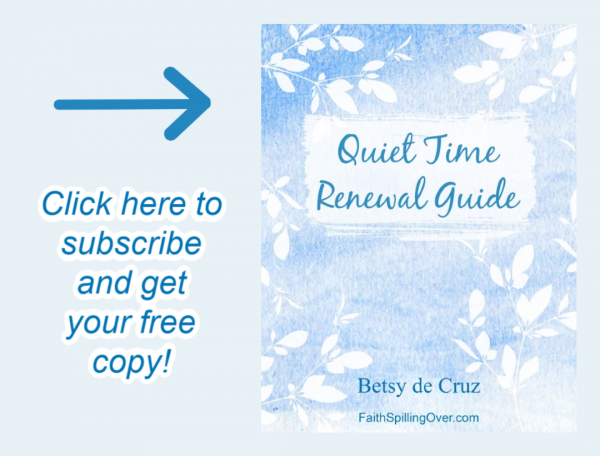 Photo Credit: Melika