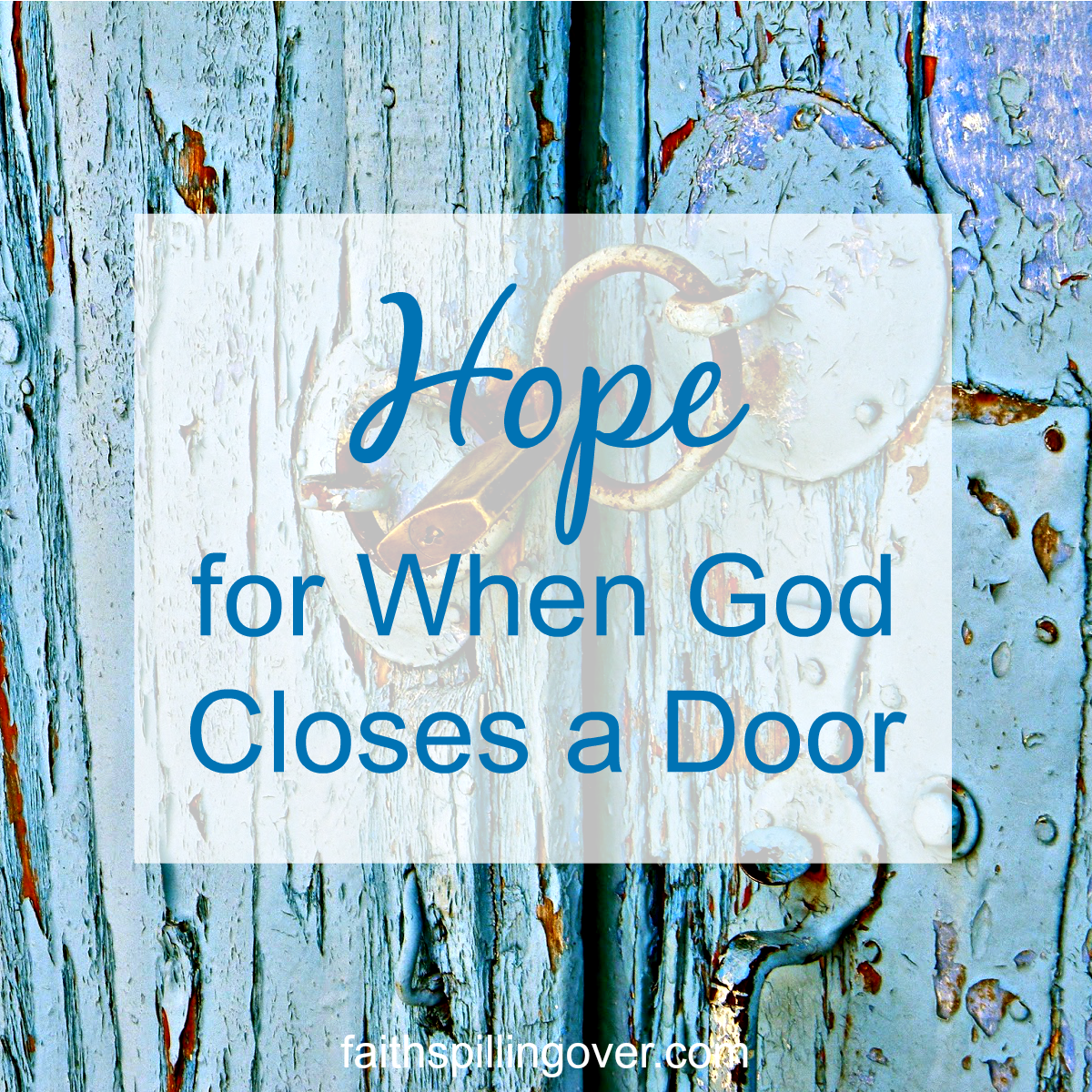 Have you ever been disappointed when it seems like a door closes? It's hard to trust God and wonder what He's up to at the same time, isn't it?
Recently my family received disappointing news. My son dared to apply to a highly competitive university, number one in the nation for his field of study. He worked hard to take the tests, write the essays, go to an interview, and fill out the application. We were crushed when he received the notification that they'd be unable to offer him admission. It seemed so unfair. He'd worked for nothing. I asked the question, "God, what are you doing?" The next day I told my sob story to a friend over coffee. Her response caught me by surprise:
If God didn't close doors, we wouldn't know which ones to go through.