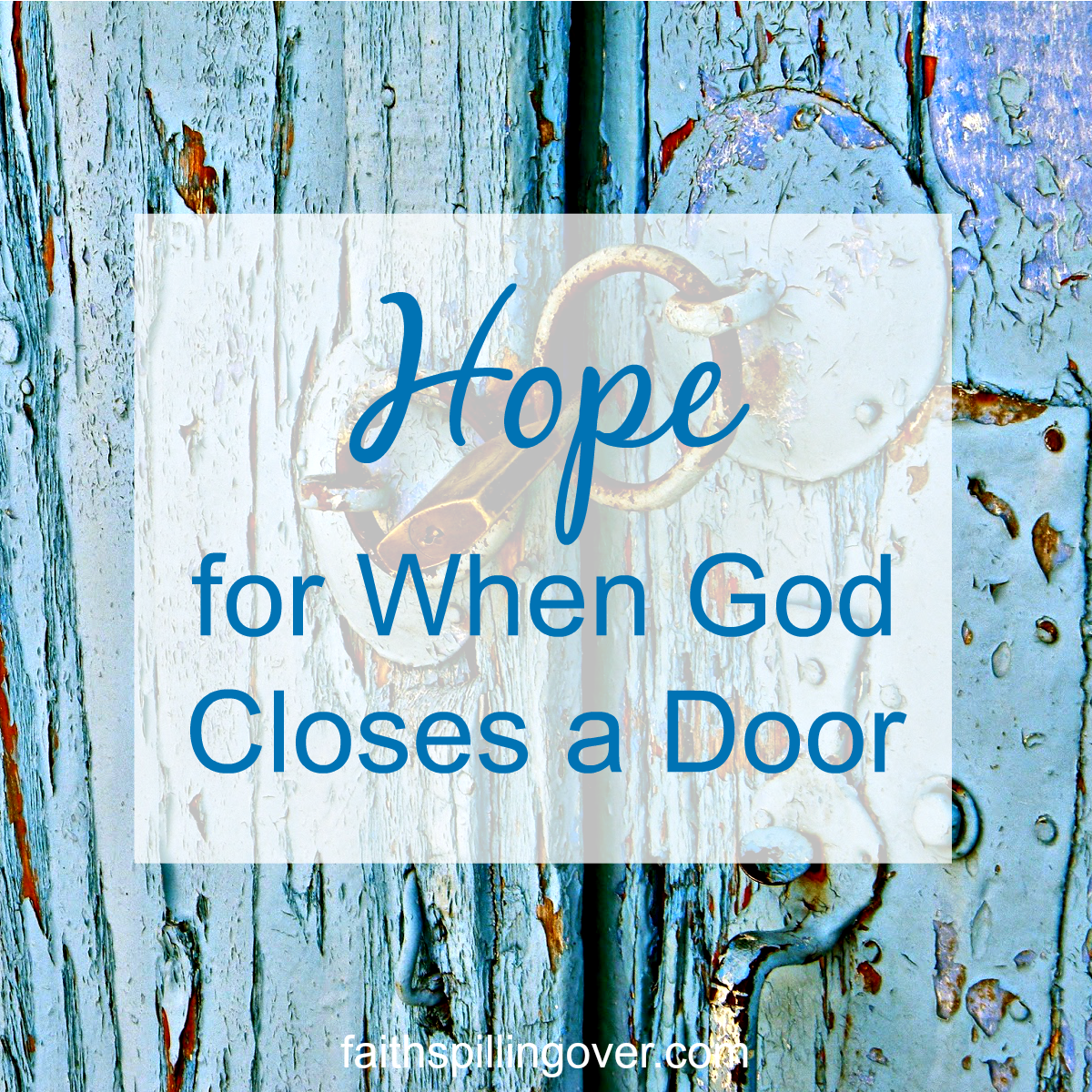 Have you ever been disappointed when it seems like a door closes? It's hard to trust God and wonder what He's up to at the same time, isn't it?
Recently my family received disappointing news. My son dared to apply to a highly competitive university, number one in the nation for his field of study. He worked hard to take the tests, write the essays, go to an interview, and fill out the application. We were crushed when he received the notification that they'd be unable to offer him admission. It seemed so unfair. He'd worked for nothing. I asked the question, "God, what are you doing?" The next day I told my sob story to a friend over coffee. Her response caught me by surprise:
If God didn't close doors, we wouldn't know which ones to go through.
I laughed at her common sense. She was right. We always want to see God open doors before us, but closed doors are part of God's leading too. We're excited when He opens doors: we start a new position at work, or God provides the money we need for a new car. We get accepted into a master's program or an exclusive professional group,and we know God opened the door.
But sometimes God closes doors: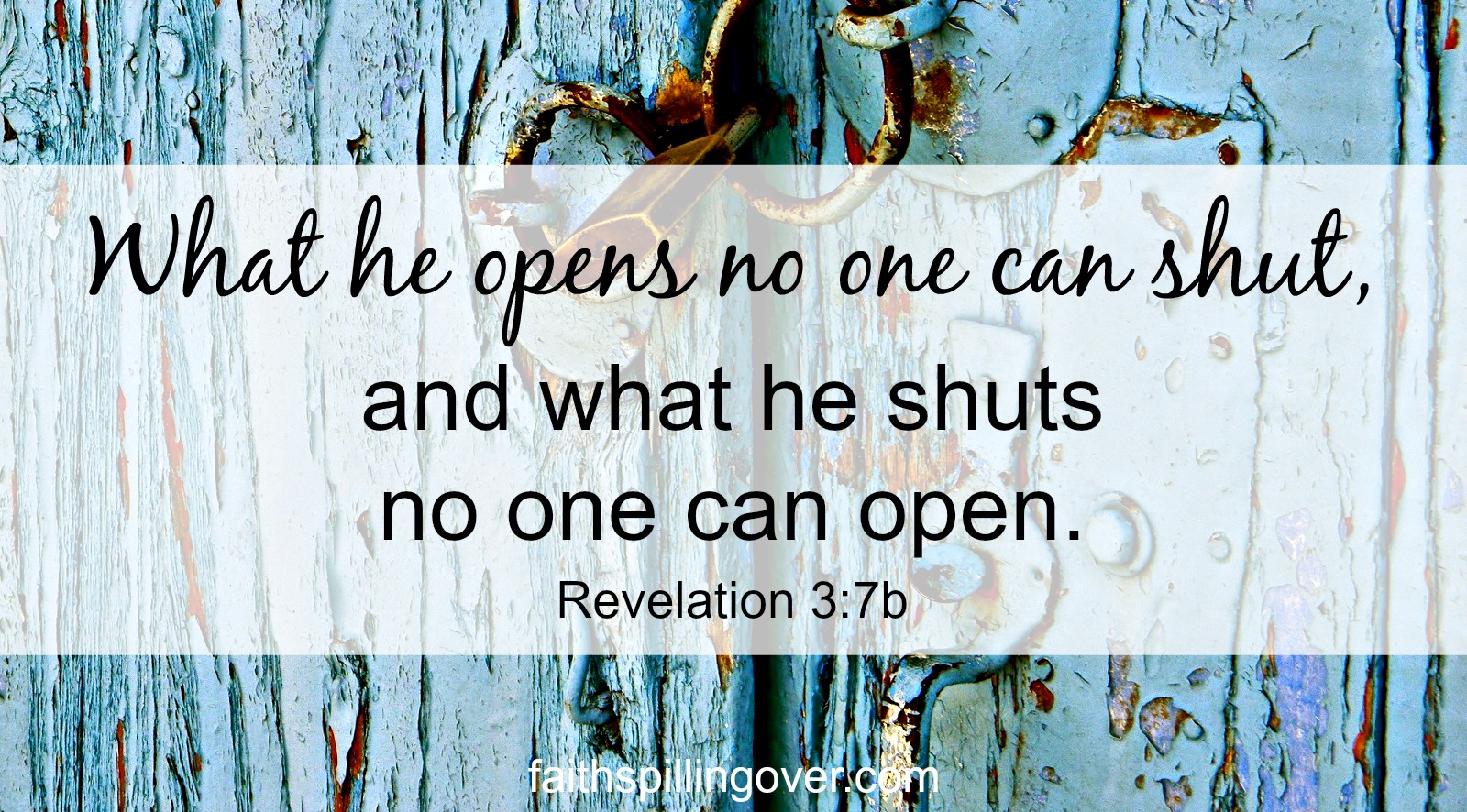 Isn't it reassuring to know we can trust God's leading?
He opens the right doors and closes the wrong ones to lead us down the path He has for us. Maybe you're facing a closed door that disappointed you: your article that didn't get published, the sale on your house didn't close, or your child didn't make the swim team. Rest assured that God will open another door for you. My son got accepted to a university in Texas, our home state.  We suspect he'll be happier there than he would have been at the fancy school on the East Coast. God opened a door by providing a generous scholarship for him to attend. We're amazed at how clearly God lead him.
When a door shuts before you, it's time to wait on God.
Keep trusting Him. He's in control. He has a plan, and he'll lead you down the right path. Sooner or later, He'll open the right door for you. And when you go through it, you'll give thanks for the doors that He closed!
Now it's your turn: Have you seen God open or close a door in your life lately?
I'm linking up with 
Kate Motaung's Five Minute Friday
. Writers all around the world join in a flash mob of free writing. Five minutes. No editing. This week's prompt is "Door." Join us over at Kate's place for fun and encouragement. Also joining with
#DanceWithJesus
,
Grace & Truth
, and The Weekend Brew.
Did you enjoy this post? Subscribe to get fresh servings of Faith Spilling Over delivered to your inbox. Enter your e-mail address in the box at the top of this page.