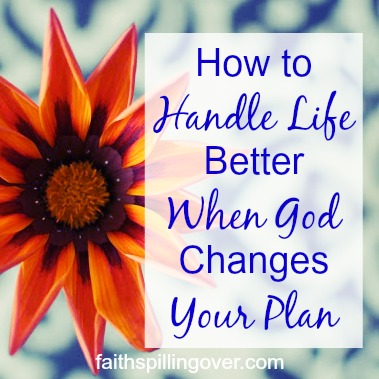 Friend, I'm glad you're here. I've updated and refreshed this post, and you can find it here at this new link: How to Handle Life Better When God Changes Your Plan 
So sorry about the inconvenience of having to double-click. If you're here from Pinterest or a Google search, I wanted to make sure you get the encouragement you need right now, so I didn't want to take this post down because people continue to visit it.
In my new post, you'll find some hope and help for your unplanned and unwanted changes in the form of 4 scriptures and 4 steps to take to keep moving forward with God.
Hope to see you there!
Betsy