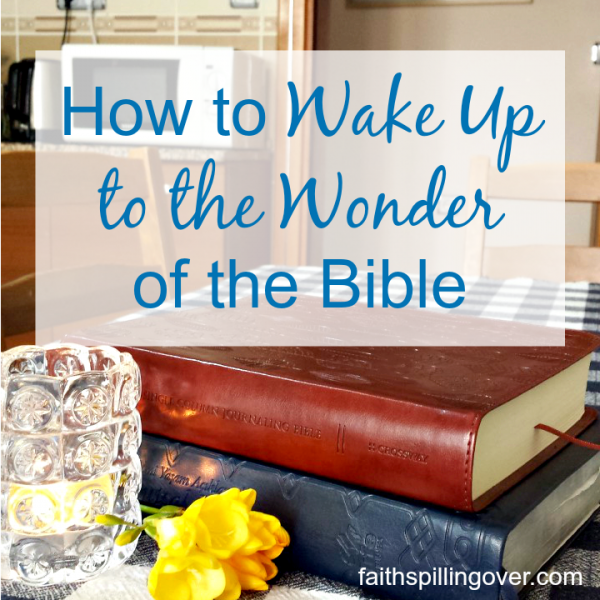 Some mornings reading the Bible feels like I'm running a treadmill on 5 hours sleep. While I race through my reading plan, I remember I've got to get to the store today because we're out of milk. I yawn because I stayed up way too late, and the Ramadan drummer woke me up at 3 a.m. (No crying babies around here anymore, but we do have a man beating a drum outside our window all month.) I look at the clock. Five more minutes before I have to jump in the shower. I flip to Mark.
Old Testament reading. Psalm or Proverb. New Testament. I check off the boxes and run to get started on my day. Catch you later, God. Nice to see you.
I know the Word of God is supposed to fuel my faith and renew my mind. Scripture encourages me and gives me the wisdom I need for life. Yet I also go through dry spells when the Bible seems silent. I can't focus. I start yawning.
Do your eyes ever glaze over when you open God's Word? When I start yawning over scripture, I try these: [Read more…]