I love curling up on the couch with a bowl of popcorn to watch Netflix as much as the next person, but if I'm not careful I can get sucked in. When discouragement hits, most of us wish we could escape for a while, don't we? If your difficulties make you feel like you wish you could hibernate under a rock until for a while, you aren't alone. How can we win against discouragement in a tough situation?
Against the backdrop of a viral pandemic that has us hiding in our homes and fearing for the economy, God's Word still offers hope and wisdom. In the midst of personal challenges like a lost job, a struggling child, or worry about retirement, Scripture shows us how to fight the battle against discouragement.
Hidden away in 1 Chronicles, a few Old Testament characters can teach us about how to overcome despair:
"The Reubenites, the Gadites, and the half-tribe of Manasseh had valiant men who carried shield and sword, and drew the bow, expert in war…. They waged war against the Hagrites, Jetur, Naphish, and Nodab. And… they prevailed…for they cried out to God in the battle, and he granted their urgent plea because they trusted in him." 1 Chronicles 4:18-20
I know you may be rolling your eyes right now and wondering if I've lost my mind to write a devotional from these verses. So maybe we're not exactly living a war situation with armed Hagrites beating down our doors, but we may be struggling with stress, worry, and anxiety.
Sooner or later we all fight the battle against discouragement.
Three things about these valiant men teach me how to find hope: they used their weapons, they cried out to God in battle, and they trusted in Him.
As I read their story, a phrase comes to mind: "Stay in the Game." Instead of deserting, these soldiers stayed in the battle, and I want to do the same. Even though I might rather escape problems and spend the rest of my life in front of the television, I'm asking God to make me courageous so I can stay in the game and continue fighting the battle for hope. Will you join me?
Let's Use our Weapons Against Discouragement
Praise
Did you realize David wrote many of the Psalms under dire circumstances? Check out Psalm 57, and you'll see the words he wrote while hiding in a cave so Saul could not find and kill him: "Be exalted, O God, above the heavens! Let your glory be over all the earth!" (verse 11)
David knew something we can learn: When we praise the Lord, we give Him the honor He deserves, and He renews our perspective on life.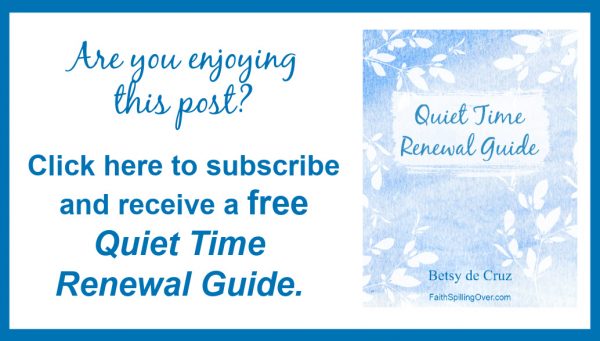 Prayer
The valiant warriors in 1 Chronicles 4 cried out to God in the midst of the battle, and we can do the same. When we cry out to God for help, we can be sure He will act on our behalf. When we ask Him to pour out His Spirit over us, set us free from fear, and fill us with hope, He will respond. God delights to encourage His children.
Faith
Our courageous men trusted God, and He granted their plea. Instead of giving in to discouragement, let's take up the shield of faith and choose to believe in the God who has promised to be with us, help us, and strengthen us. (Isaiah 41:10)
The Word of God
The Word of God strengthens our faith in God. His steadfast love is written on every page of our Bibles, and we see His faithfulness from Genesis to Revelation. The Gospels remind us that Jesus died for us and promised to be with us always. He's not going to leave us now.
Now is the time to take up our Bibles and read them. Don't know where to start? Here are ideas:
Mark is the shortest, most action-packed gospel. (Perfect for busy, distracted people.)
John focuses on who Jesus is and encourages us to believe.
Psalms offer prayers and encouragement for hard situations.

Honestly, I might feel more like turning on Netflix than fighting a spiritual battle, but I'm going to stay in the game today.
Will you join me? Let's keep using the weapons God gave us. Victory may not come immediately, but we can keep discouragement at bay when we raise a song of praise or declare a promise of God. Let's turn our worries into prayers and choose to believe God is good. His faithfulness goes before us, and His joy is our strength.
Now it's your turn: How do you deal with discouragement? How has God encouraged you lately?
A closer relationship with God can help us combat discouragement like nothing else can. I wrote More of God: A Distracted Woman's Guide to More Meaningful Quiet Times to help overwhelmed and distracted women recover a fresh sense of God's presence, learn to hear His voice, and grow their prayer lives. Click on the image below for more info: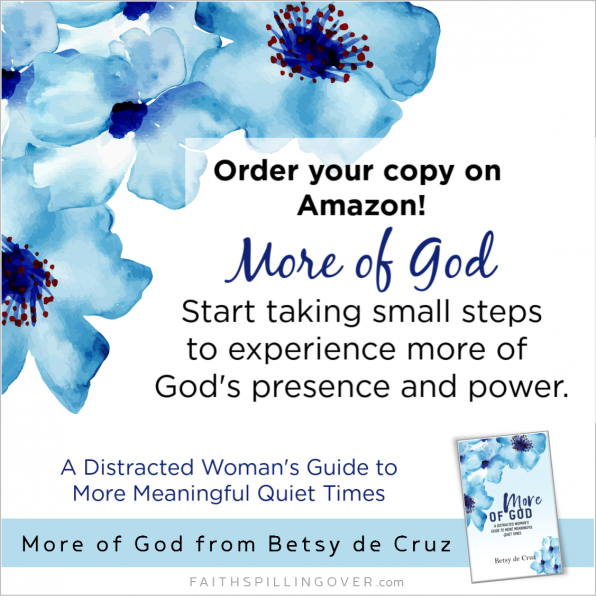 Are you facing the challenges of life on an empty tank? Need help renewing your relationship with God?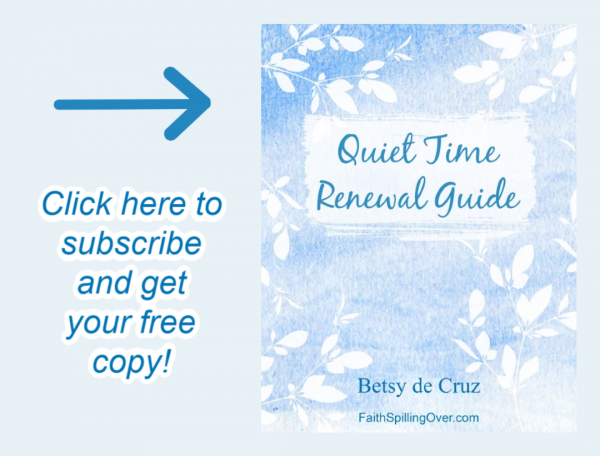 Note: This post contains an affiliate link. If you purchase, I receive a small commission towards the upkeep of this site, at no extra cost to you.
Photo Credit: Priscilla Du Preez on Unsplash