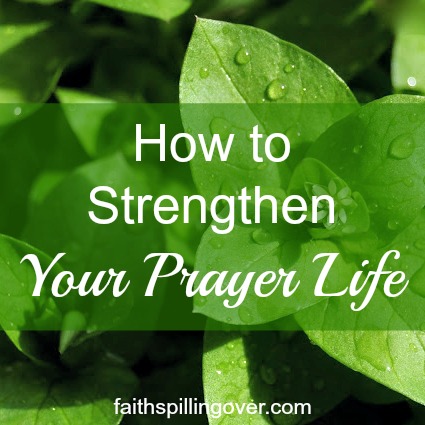 Do you long for a more powerful prayer life? If you're like me, you yearn for deeper fellowship with God and miraculous answers to prayer. But when you sit down to actually pray, it gets boring fast. I wrote this post for us, the distracted and side-tracked prayer warriors.
My mind wanders easily when I pray. Just like it did in third grade math class.  While Mrs. White explained the multiplication tables, I read a book in my lap. I travelled across the United States in a covered wagon to The Little House on the Prairie with Laura Ingalls Wilder. It was a wonderful trip, but when I came back, Mrs. White tested my math facts, and I failed miserably.
Distraction did me in.
Distraction does me in when it comes to prayer, too.
I sit down to pray, but my mind travels to the moon and back before heading over to the Wild Blue Yonder. Or I get so busy that I forget about prayer altogether. Sound familiar?
As believers in Christ, our most important ministry is prayer, but most of us need a jump start once in a while.
Here are ways to fight distraction, keep your focus, and strengthen your prayer life.
1. Remember that prayer is an amazing privilege.
We have direct access to the God of the universe. The pages of the Bible are full of stories about men and women whose prayers God answered.
Luke tells a miraculous story of an elderly couple whose prayers for a child were answered after many years. When the angel of the Lord announces the birth of John the Baptist, he says something downright amazing.
Luke 1:13b
God heard Zechariah and Elizabeth's prayer, and He answered it to fulfill His plan of sending a messenger to announce the coming of Christ. Our prayers play a part in God's plans.
2. Pray for the Holy Spirit to revitalize your prayer life.
Ask God to renew your vision for prayer and your confidence that He's listening. Ask Him to guide and strengthen you as a prayer warrior. Pray that He'll grant specific answers to your prayers. Ask Him to open your eyes to see those answers, so your faith will increase.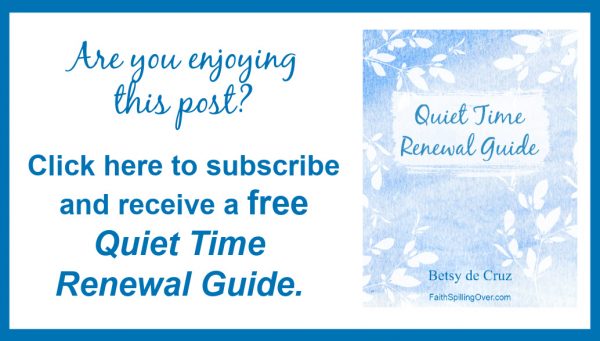 3. Pray God's Word
Read Scripture each morning, and pray in response to it. As you read a passage, stop to pray over a verse that strikes you, asking God to work that truth into your heart. When a verse points to sin in your life, repent and ask God to help you change. Let the words of scripture give you specific prayer requests for yourself and the people you love.
4. Make Prayer Multi-Sensory
Maybe we find prayer difficult because we make it a purely mental exercise. Fight distraction by praying aloud. Light a fragrant candle to remind yourself of God's presence. Draw a picture while you talk to Him. Spend time praying to the tune of a favorite worship song. Make lists of people and concerns you want to pray for, pausing to pray as you write down each name or petition.
5. Pray simply and concretely
I over-complicate prayer by thinking that I have to pray long, eloquent prayers in order for God to hear me. Those long prayers only lead me out to La-La Land. Do you ever fall into that trap? Instead, lift up short, simple prayers, trusting that God hears you.
As we draw near to God through simple steps like these, His Holy Spirit empowers even the most side-tracked prayer warriors. When we practice prayer, we grow. Our most important ministry never fails to bear fruit, in our own lives and in the lives of others.
Now it's your turn. Do you find prayer challenging? What's your best suggestion for someone who wants to strengthen their prayer life?
Are you facing the challenges of life on an empty tank? Need help renewing your relationship with God?