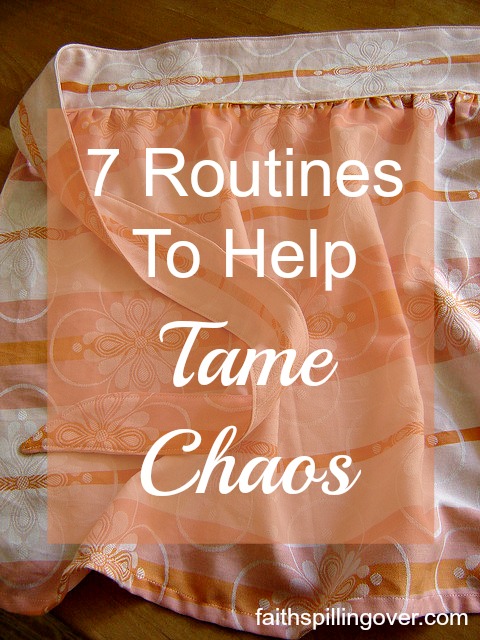 Most afternoons when 5 o'clock comes, I don't know what to do next. Do I start on dinner, vacuum the living room, check on my kids, or check e-mail? The other day when I got home from a meeting at 5, my daughter met me at the door.
"Mom, did you remember to get contact lens solution?"
Of course I hadn't. Camille had told me days earlier that she needed it, but I'm just not that organized. I turned around and headed back out the door. Dinner would probably be late again.
Does your life zip out of control as easily as mine? Work, social engagements, and relationships fill our days. If you're married, it's easy to leave your soul mate on the back burner while you get stuff done. If you're a mom, you probably wear many different hats: CEO, drill sergeant, cheer leader, cook, chauffeur, story reader, and teeth inspector. Some days it feels like chaos rules while we move forward as best we can. [Read more…]