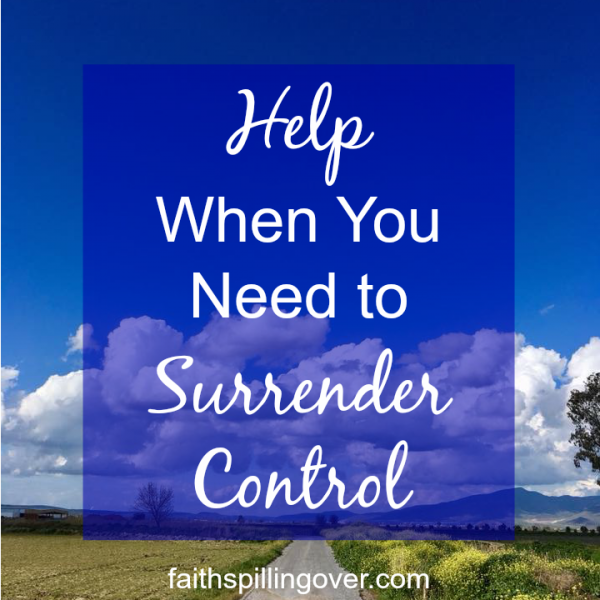 I'm a woman with micromanaging tendencies who knows she should trust God more and surrender control to Him. I have that "Be still and know that I am God" verse memorized, but I'm bad at it. I can barely sit still, and I'm terrible at resting! I can't even sit down and watch a movie in my living room without getting up 10 times to find a better pillow, send a text, or make popcorn for everyone.
Even when my body tries to sit still, my mind keeps running down its to-do list. When there's a problem, I wonder what I might do to solve it. I'm hope I can make it okay with just the right effort, just the right words, or just the right phone call. Maybe if I pray just the right prayer, I can get God to do what I'm expecting He'll do?
And even when I know I can't solve it, I worry about it.
How can a ready-to-take-charge woman learn to lay down worry and surrender control?