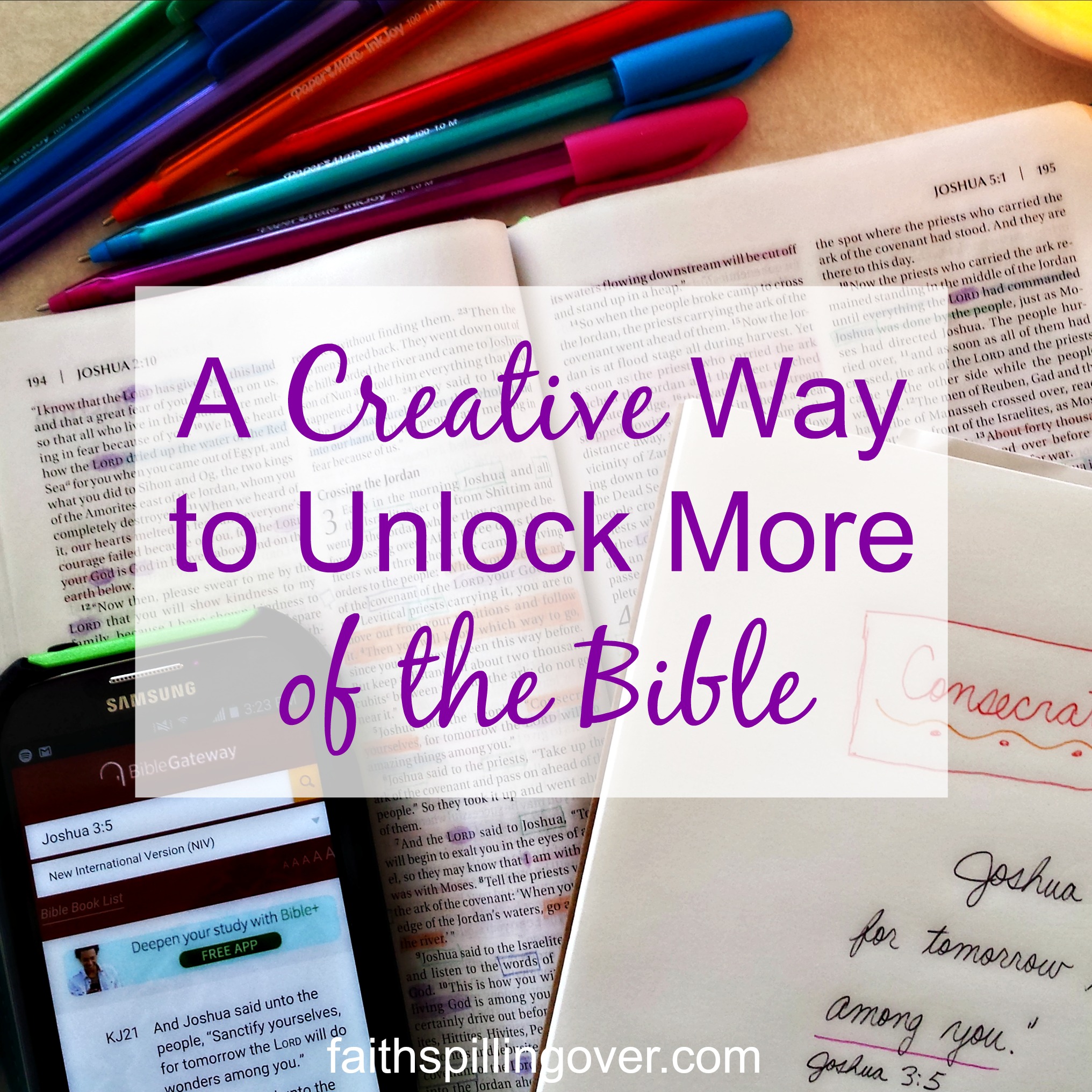 Do you ever read your Bible and think, "Whaaat? What does this have to do with me?" Maybe you're reading an Old Testament passage, and you just don't get it. Or you're skimming over something you've read a hundred times thinking, "Been here. Read before." Verse mapping can help.
Some days you wonder if you should stick with it or just go AWOL from your quiet time.
That's what I was thinking the other day when I read Joshua 3, the story of the Israelites getting ready to cross the Jordan. It's an amazing story, but I was getting nothing out of it. I looked at all the highlighting I'd done last year, but got zilch encouragement for my life today. (This just shows you how low I can sink.)
Finally, a nugget of truth in verse 5 caught my attention: "Consecrate yourselves, for tomorrow the Lord will do amazing things among you." I could see it had a command and a promise. But what did that word "consecrate" mean? Consecrate is something a priest does, right? Not something for home schooling moms.
I wrote it down and decided to do some verse mapping. And you know what? After 15 minutes, I was surprised by how much I God spoke to me through one little verse.
Sometimes it takes a bit of study to unlock more of God's Word.
Devotional reading encourages and inspires us, but study helps us unpack more from the Bible. When we take an active approach and dig into Scripture, we absorb more of its life-giving truth.
Verse mapping puts a creative spin on Bible Study.
Here's how to get started if you want to try it.
What you Need: 15-30 minutes, a Bible, paper, a pen, and your phone. (Your phone can actually be a blessing to your Bible study rather than a distraction.) Unlined paper makes a more visually appealing verse map, but any paper will do. You can also use colored pencils, pens, and highlighters.
There's no right or wrong way to do it. You don't have to try all of these ideas. Choose a few to start with.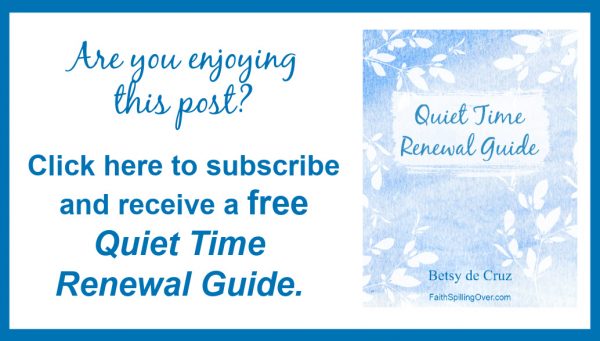 Starting Points for Verse Mapping:
Write out your verse. Leave space between the lines and plenty of room on the page around it.
Read the verse in context. You can either choose a verse from a passage in your daily reading, or start with a verse you like, and then read the chapter it comes from.
Circle, underline, or box in words that stand out.
Highlight different words in color.
Read the verse in different versions. Use your phone to enter it into the search box at BibleGateway.com. Scroll down, and you'll see a link like Joshua 3:5 in all English translations. Note down different renderings of key words or phrases that add to your understanding.
Use a dictionary. Look up and write down the meaning of one of your key words.
Cross Reference your verse. Look for verses that have the same key word or concept and include one on your map. (I use the word search feature at BibleGateway.)
Brainstorm on how to apply what you're learning. Jot down a few ideas.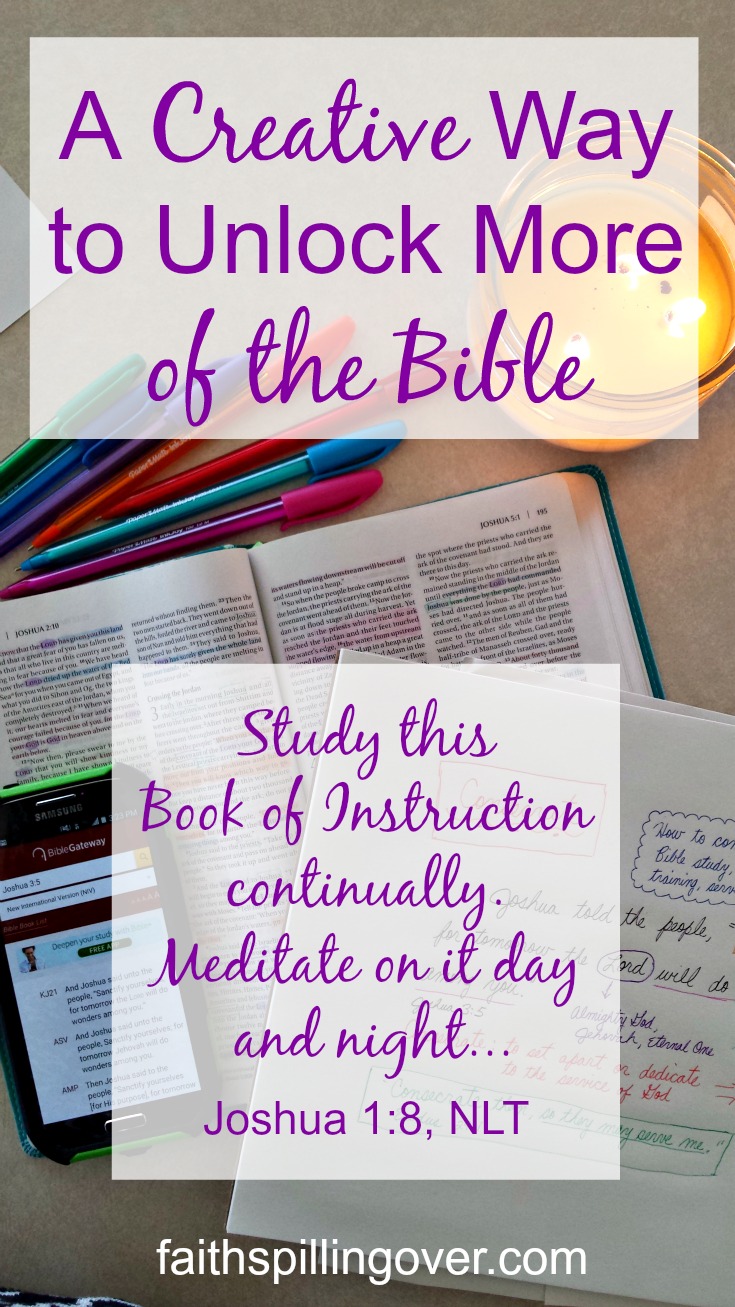 Remember: Resist the urge to go all out and create an extensive verse map with every element I mentioned. Instead, choose a few ideas to include in your map. Keep it easy and fun! In just 15-30 minutes, you can create a personal map of a Bible verse that speaks to you. The hand-on approach, as well as the use of color and space on the page, might spark your creativity and encourage you as you seek to listen for God's voice through Scripture. How about giving it a try?
Now it's your turn. What's your favorite way to study scripture? Have you tried verse mapping yet?
Want more ideas on how to get more out of your quiet time and grow closer to God? Do you battle distraction when you try to read the Bible or pray? Click on the image below to check out my book, More of God: A Distracted Woman's Guide to More Meaningful Quiet Times.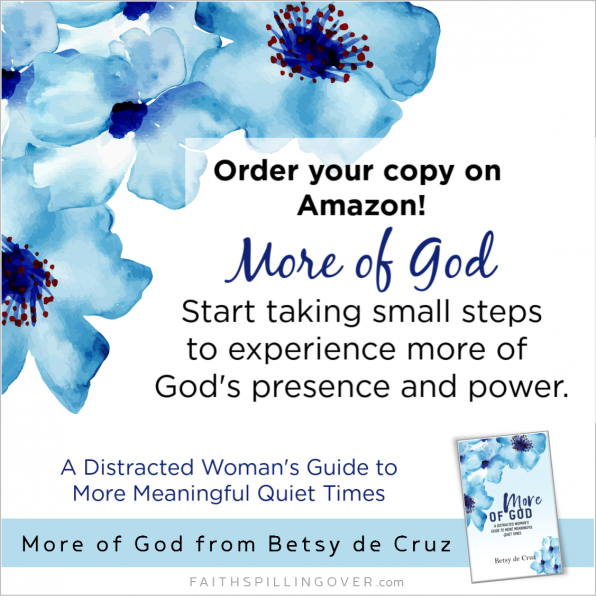 Note: This post contains an affiliate link. If you purchase, I earn a small commission towards the maintenance of this site at no extra cost to you.