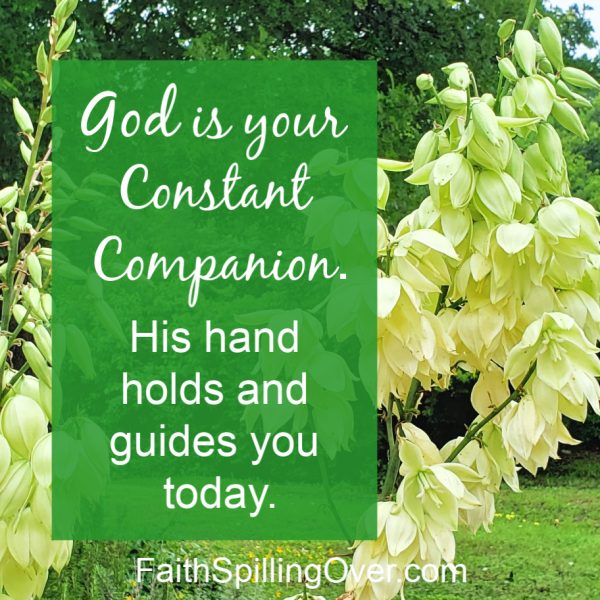 Last year our family packed up our most precious belongings, got on a plane and traveled 24 hours to move to America. We were supposedly coming back home after living overseas, but when we got here, it didn't feel like home at all. Yet I learned a valuable lesson about God's presence.
We left behind 16 years of relationships and community-based ministry in an urban center to move to a temporary home in a rural setting.
All the change unsettled me, but I found comfort in these words a friend scribbled on a Post-it note tacked to a shiny welcome gift bag full of sweet-smelling soaps and candles:
"May God be your home."
How did she know? How did my friend understand I'd be longing for the warm security of my old, familiar home? How did she know I'd need a reminder of God's presence?
Friend, you don't have to move to another continent to experience life-altering change.
Sometimes a job change, sickness, loss, marriage trouble, or even a child graduating can shake your world and make you feel lonely for the secure stability of a home that never changes.
Just like the sticky note my friend left, David's words in Psalm 139 offer reassurance. No matter what changing circumstances threaten to shake us, we can find security in God's presence.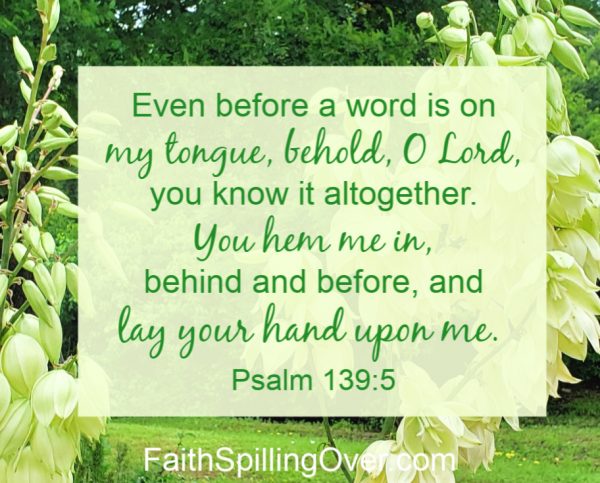 God's presence never leaves us.
Psalm 139 reassures me that no matter what path my journey takes, I will find God. He never leaves me alone. Wherever I go, God makes His home with me, and I find my home in Him. It reassures me to remember there is no place on earth I can go outside of God's presence. Even when I don't feel Him, God's presence encircles me.
"Where shall I go from your Spirit? Or where shall I flee from your presence?" (Psalm 139:7)
God knows our thoughts and doubts.
Especially during unsettling times of transition, I long for the familiar companionship of someone who knows me completely and loves me despite my worries and fears. The same God who formed me in the womb knows my anxious thoughts, ways, and very words before I speak them (Psalm 139:2-4).
You discern my thoughts from afar… Even before a word is on my tongue, behold, O Lord, you know it altogether. (Psalm 139: 2b,4)
I take comfort in remembering God knew about all the changes I face before He even created me (Psalm 139:16). He designed my days with His purposes in mind. As I trust in Him, He will lead each step I take.
God's hand holds us close.
Whether we're navigating a new neighborhood or new role in life, we can find security in remembering God encircles us and lays His hand upon us. His hand leads us when we don't know our next steps, and it holds us when we need strength and grace to face the unknown.  In any situation, we find safety knowing we are held by our Heavenly Father.
"If I take the wings of the morning and dwell in the uttermost parts of the sea, even there your hand shall lead me, and your right hand shall hold me." (Psalm 139:9-10)
When circumstances shake us, God is our Secure Refuge.
Friend, whether you move to a new city, start a new job, or seek to build a new life without a loved one, God is your constant companion and truest home. When challenges make you feel unsettled and unsure, you will find refuge and safety in the Heavenly Father who knows you, never leaves you, and lays His hand upon you. His hand holds and guides you today.
Now it's your turn: How does remembering God's presence give you a new perspective on your life today? What evidence do you see of His hand upon you?  
Are you facing the challenges of life on an empty tank? Need help renewing your relationship with God?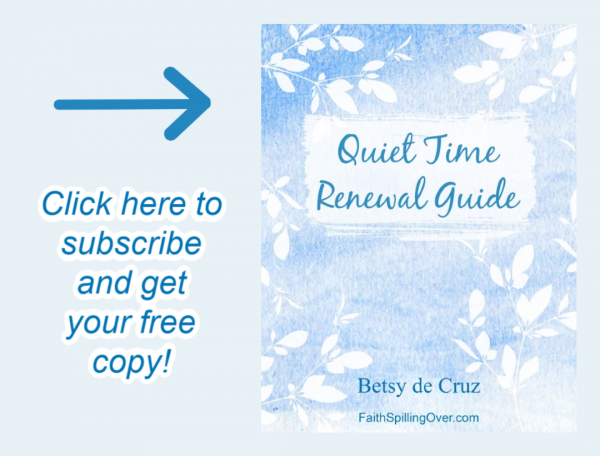 Need ideas on how to get more out of your quiet time? I wrote More of God: A Distracted Woman's Guide to More Meaningful Quiet Times to help overwhelmed and distracted women recover a fresh sense of God's presence, learn to hear His voice, and grow their prayer lives. Click on the image below for more info:
Note: This post contains an affiliate link. If you purchase, I earn a small commission towards the maintenance of this site at no extra cost to you.