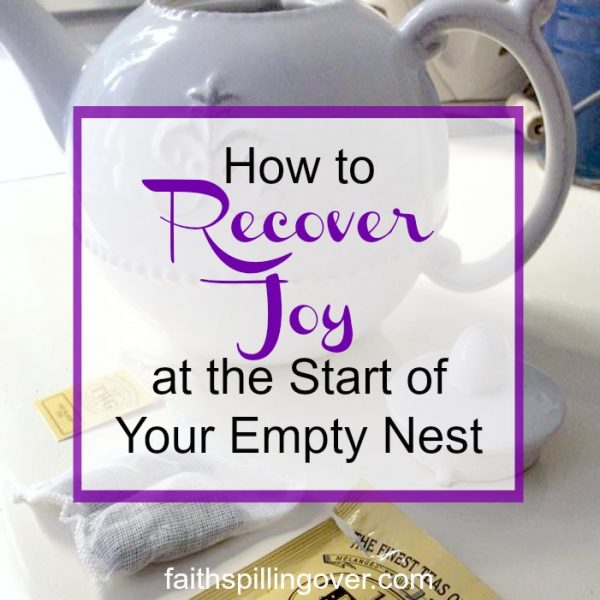 When we dropped our son off at college his freshman year, my tears took me by surprise. Why was I crying? Wasn't I excited that home schooling hadn't wrecked his future like I'd feared? Wasn't I happy he actually got into a great school with a generous scholarship?
Back home the first few weeks, tears often filled my eyes as I adjusted to our new normal with just three people around the table.
But by Christmas break, I thought I'd made it through the adjustment. Over dinner the night before my son returned to school, I bravely announced that I'd finally recovered from the empty nest syndrome. Yet just as the words, "I'm perfectly okay that you're leaving tomorrow" came out of my mouth, I burst into tears! At the dinner table. Another mom moment in the annals of our family history that I'll have to live down forever.
Now three years later, I knew more about what to expect when we launched our daughter. Which only helped a wee little bit. But I'm holding on to this same truth all over again: "For everything there is a season, a time for every activity under heaven" (Ecclesiastes 3:1).
Friend, are you feeling the empty nest blues?
You are not alone. When I told my mom how I felt after dropping my daughter off at college, she got tearful because she remembered. Generations of mothers have made it through, and we will too. We can glean valuable wisdom from the book of Ecclesiastes to help us on our way.
Let's start by declaring that this new season we're in is beautiful: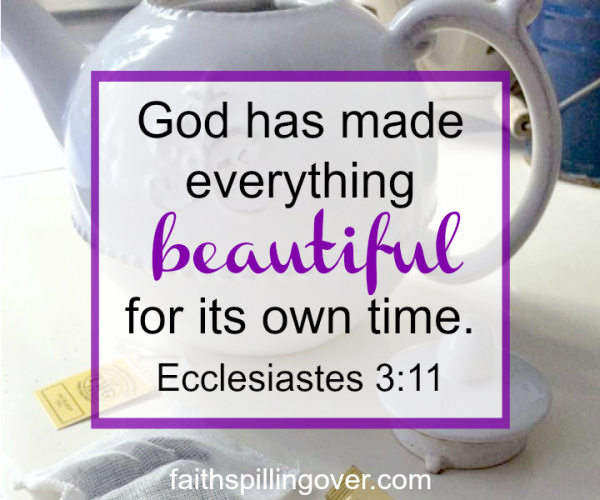 4 Steps to Finding Joy in the Empty Nest
Grieve your Loss
Okay, so I know it sounds crazy to say, "Grieve in order to find joy." But acknowledging grief is the first step to moving past it, so give yourself permission to grieve. The child you would give your life for in a heartbeat has left home; it's natural and right to feel sad. Somehow it helps to remember there's "a time to weep, and a time to laugh, a time to mourn, and a time to dance" (Ecclesiastes 3:4).
Give Yourself Time
There is a season and time for everything, and that includes mothers adapting when kids leave home. Whether our family dynamics are changing because the oldest left home or we're faced with a totally empty nest because the youngest just flew the coop, we need time to adapt to a new normal before we can embrace our new stage.
Try to Stay Positive
Look on the bright side. What is beautiful about the new season you're in? I, for one, am singing loud hallelujahs over less cooking and laundry. And I love remembering that my role as a parent isn't over. I enjoy my young adult kids more now than I ever have. I love hearing their adventures and funny stories over the phone.
Move Forward to New Challenges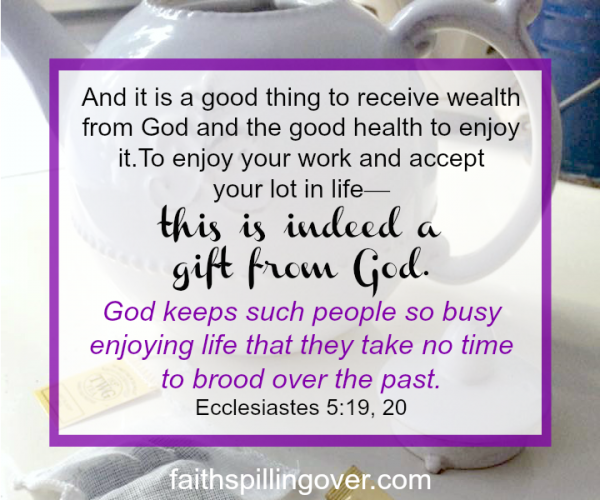 These words of wisdom encourage us to stay busy enjoying our lives and work. The empty nest stage is a time for great opportunities. How about taking on a new hobby, ministry, or job? Look for opportunities to serve others and develop new relationships by reaching out to people in your community and church. Our nests may be empty, but our lives can still be full.
Let's give thanks for the blessing of having kids we miss. Although we may grieve the loss of daily companionship with the children we love, we can enjoy new freedoms and opportunities. Life is a gift from God, so let's stay busy enjoying ours today.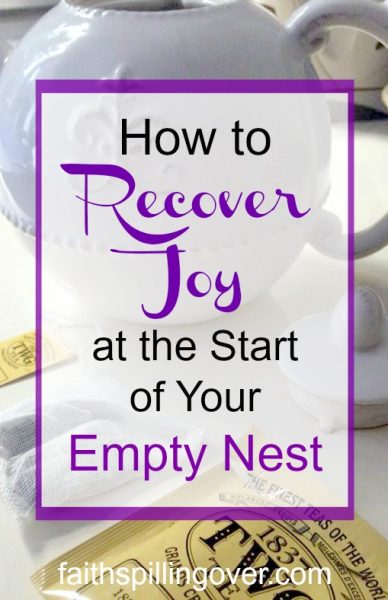 Note: This post is the third in a series, Sending Your Child to College. 
You can find the first two here:
"How to Encourage Your Teen as She Starts College."
"How to Support and Encourage Your New College Student"