Are you as tired as I am of trying to barrel your way through life on your own strength? My own energy, ability, and wisdom can only get me so far. Recently God used a kitchen mixer—yes, you read that right—to gently remind me of my need for His empowerment.
My daughter called it the plot twist of 2018
Christmas before last, I bought a new mixer. Because our family uses appliances hard and because quality control in our country is unreliable, this was mixer #13. And it stopped working the first time I used it. Unbelievable.
The next day, I threw it in the trunk of my car, thinking I'd return it. But unfortunately, organization isn't my strong point, so mixer #13 remained in the trunk of my car for 15 months. Meanwhile my daughter and I worked out our arm muscles any time we wanted to bake. Finally last week, I got the mixer out of the trunk to try it once more before throwing it away.
Well, guess what? It worked! I had to laugh because for more than one year I carried a working mixer in the trunk of my car, yet I sweated up a storm every time I needed to make a cake or cookies.
I exhausted myself needlessly. And sometimes we do the same in our Christian lives, don't we?
We carry the Holy Spirit inside us, yet rely on our own strength and ability.
We strive to believe harder when we doubt, grasp for peace when we're anxious, and try to figure out what to do next when life gets tough. No wonder we end up exhausted.
Suzanne Eller's new book The Spirit-Led Heart: Living a Life of Love and Faith without Borders speaks fresh life into the valuable promise Jesus gives us in John 14:16.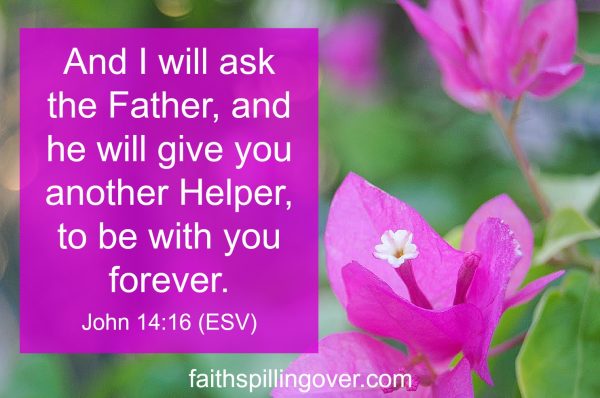 Through the Holy Spirit, we have:
We are never alone. Our Helper reminds us we are beloved children of God.
Renewed Faith.
The Holy Spirit guides us to the truth of who God is and what He does. He enables us to trust God as He brings the Scripture alive for us.
Guidance.
When we don't know what to do, the Holy Spirit shows us our next step.
Power to live the Christian Life.
Our Helper empowers us to believe, grow, and live a life of love that will impact those around us.
The Spirit-Led Heart shows us how to walk in a closer relationship to the Holy Spirit, receive the help God wants to give, and be empowered to touch others.
It gave me a fresh glimpse of what God can do in our lives. Rather than running ourselves into the ground, we can turn to the Holy Spirit for renewed strength, faith, hope, and guidance to live the life God wants for us.
Suzie's warm, conversational tone makes me feel like I'm sitting at her kitchen table. The book includes poignant, real-life stories, Bible teaching, encouraging inspiration, and wisdom for our lives. What I love best about this book is that each chapter ends with a Scripture verse, a promise, an invitation to live it out, and a prayer to ask the Holy Spirit for help. These help me internalize the message.
If you want to learn more about how to live out the promise of the Holy Spirit, I'd definitely encourage you to read The Spirit-Led Heart.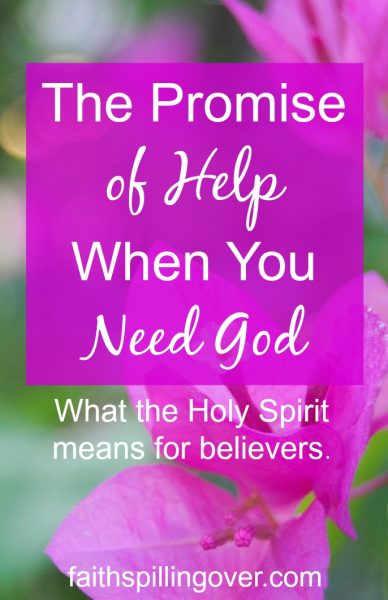 Friend, if you feel lonely, powerless, or unsure today, remember you have a Helper who never leaves you.
Ask God to meet your need and empower you today by His Spirit. Will you pray with me?
Father, thank you for the gift of the Holy Spirit. Would you fill me in a fresh way with your Holy Spirit? Guide my steps today. Fill me with your power. Help me remember I am not alone. In Jesus' Name, Amen.
Are you facing the challenges of life on an empty tank? Need help renewing your relationship with God?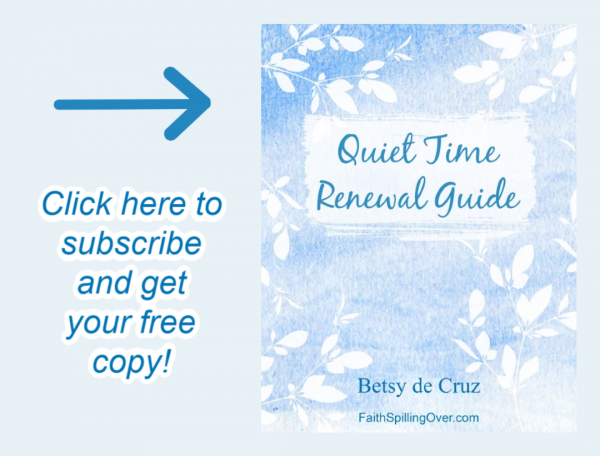 Note:  This post contains Amazon affiliate links. If you purchase this book through my links, I make a small commission towards the expense of running this site at no extra cost to you.
Photo Credit: Melika