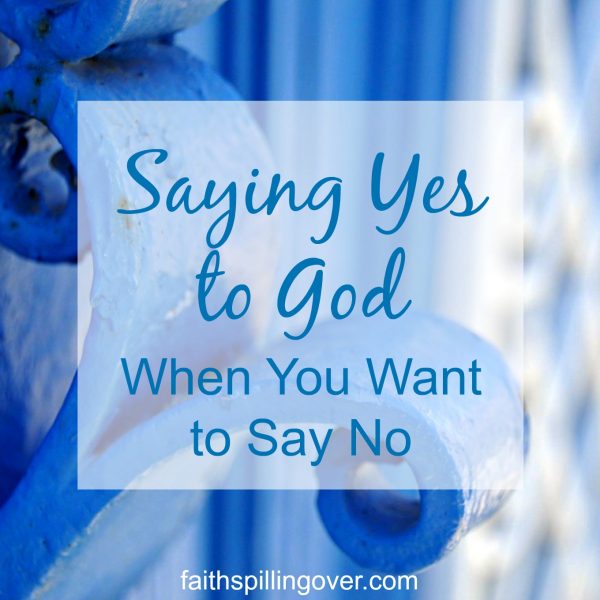 When God gives you an assignment, do you ever want to say, "Um…No, thanks."?
When we moved back into our overseas apartment, I got in a snit about closets, about the lack of closets, to be specific. It wasn't just the closets, it was the whole, small, cluttered house. After nine months of living stateside in a large home with plenty of storage space, everything in me wanted to shout, "NO" to our apartment with leaky bathrooms, mismatched furniture, and no closets. (See how much I need Jesus?)
In fact, I was sitting on my living room couch ranting at God when I saw this:
(This is from the most life-changing book I've read this year: Come with Me by Suzanne Eller. You'll find more about Suzie's book below.)
I may suffer frequently from spiritual amnesia, but I know God's voice when I hear it.
He spoke loud and clear: "Will you come with me? Will you follow me?"
You see, for me, living in this leaky-bathroom apartment with mismatched furniture and no closets goes along with my calling. Jesus called my family to live overseas for Him.
Friend, Jesus may not call you overseas, but He has a call on your life: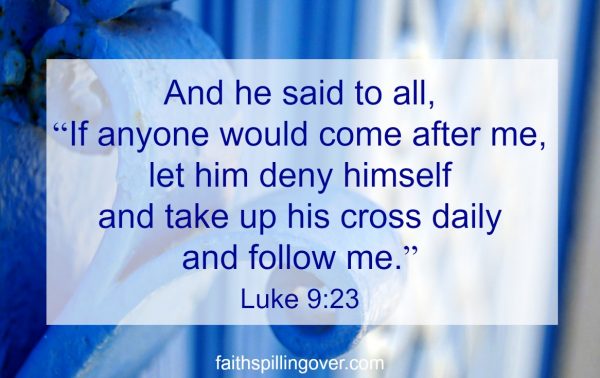 The longer I live, the more I discover that life is not all about me. Our lives are not just about us. Jesus calls us to deny ourselves and put Him in the center. He calls us to follow wherever He leads and to impact our world by loving and serving those around us.
Where is Jesus leading you today?
Maybe He's calling you to be faithful in the small.
Focus on following Him as you do one more load of laundry. Work hard one more day at your job. Play one more game of Monopoly with the kids. Remember Jesus while you take your special needs child to one more therapy session or drop your husband off at the airport one more time.
Maybe He's calling you to deeper waters.
Is Jesus leading you to venture out into deeper waters of faith as you undergo trials?  Stand firm on His Word, believe His promises, and trust Him one more day. Lift one more prayer for your marriage. Offer forgiveness to that difficult person once more.
Maybe He's calling you to uncharted territory.
Is God calling you to a new ministry? Trust Him. Reach out to that woman at your church. Start that prayer group or new business. Put in one more hour of work on your God-sized dream. Put yourself out there one more time, and trust Jesus with the results.
Maybe you're at the point where I was in my leaky bathroom apartment.
You want to shout NO to God's assignment. Friend, no matter what He's calling you to today, there's beauty to be discovered.
How about whispering "yes" where "no" wants to take root? Then do the next thing in front of you.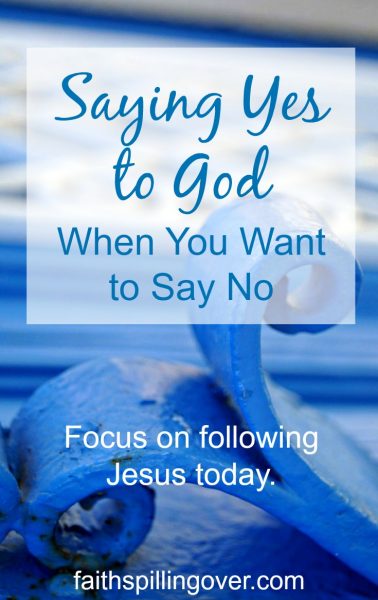 Focus on following Jesus today. Stick close to him. Lean in and listen as you follow His example by loving and serving those around you. He'll surprise you with joy, and your life will have more impact than you can imagine.
Now it's your turn: Where is Jesus calling you? What's on your plate for today?
Suzanne Eller's Come with Me is not just a book; it's a life-changing message about following Jesus more closely and letting Him change you. Suzie has inspired a movement of women willing to enter into a deeper relationship with Jesus and discover the beauty of following where He leads.
A great story teller, Suzie weaves real life stories with Bible teaching and takes us on a journey with the 12 disciples. Each chapter focuses on one disciple: what it was like for him to follow Jesus and what his example means for us.
Come With Me is easy to read, yet has a deep message. I just finished this book, and I want to read it again. It encourages me to follow God more closely, and to love and serve others.