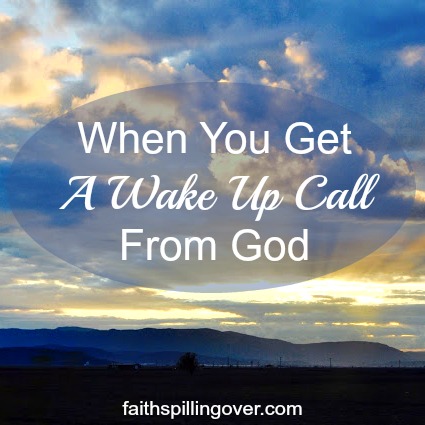 When a simple headache suddenly became life-threatening, God gave me a wake-up call.
I was in the kitchen making lunch, when I realized I'd had the same nagging headache all morning. Absent mindedly I reached into the cabinet for some pain reliever and poured a glass of water. For some reason, the pill didn't go down. When I coughed, it came back up and lodged in my windpipe. I couldn't breathe. I tried coughing it out, but that pill didn't budge.
Panicked, I ran into my husband's home office. He began to slap me on the back, but I still could not breathe.
"Oh, no! He doesn't know the Heimlich maneuver," I thought. "I could die here."
I tried to croak, "Heimlich," but no sound came out. Using sign language, I hit myself on the stomach. Suddenly my husband thrust his fist deep into my abdomen, and the pill shot out across the room.
I felt the sweet relief of oxygen flooding my lungs. My knees wobbled, and I sat down. When I saw my sweet children's faces peering anxiously over me, the wakeup call came: I'd never been this close to death before. Like the oxygen that flooded my lungs, gratitude flooded my heart. I was still alive!
Life is a gift from God, but we never know when ours will end.
If today were your last day on earth, how would you live it? Ephesians 5:15,16 encourages us to make the most of every opportunity.
Here's what my wake-up call reminded me about making the most of each day:
Grow More Gratitude in our Hearts
Since reading her post, "Greeting the Morning with Gladness," I've remembered Tarissa Helm's words: "Each day is a gift from our Father, wrapped beautifully in the colors of the sunrise. I wonder if He looks down in anticipation to see how we'll receive it." I want to receive God's gift of 24 hours with gratitude. Every day brings blessings: the oatmeal with walnuts that my husband makes for me in the morning, or our guinea pig Robin chirping for more eats when he hears us open the fridge.
Love on Our People
What if we made today fantastic by giving our kids extra hugs and smiles, inviting a co-worker to lunch, or telephoning someone who might need encouragement? If today were your last day on earth, would you lean in closer to listen to your husband over dinner, or would you hurry past him to get those dishes done?
Let Go of Irritations
Every day comes with its own headaches: spilt coffee and harsh words. I confess that all too often, I let those irritations ruin my day. What I really want is to get past them and leave off complaining. I want to let go and forgive. Life is too short to let minor distresses drag us down.
Look for God in our Day
God is present around us in a million little ways. We just have to look for Him. What if we turned the next 24 hours into a treasure hunt to look for demonstrations of God's love and care? We'd see abundant evidence of His work in our lives. Let's be on the lookout for His love today.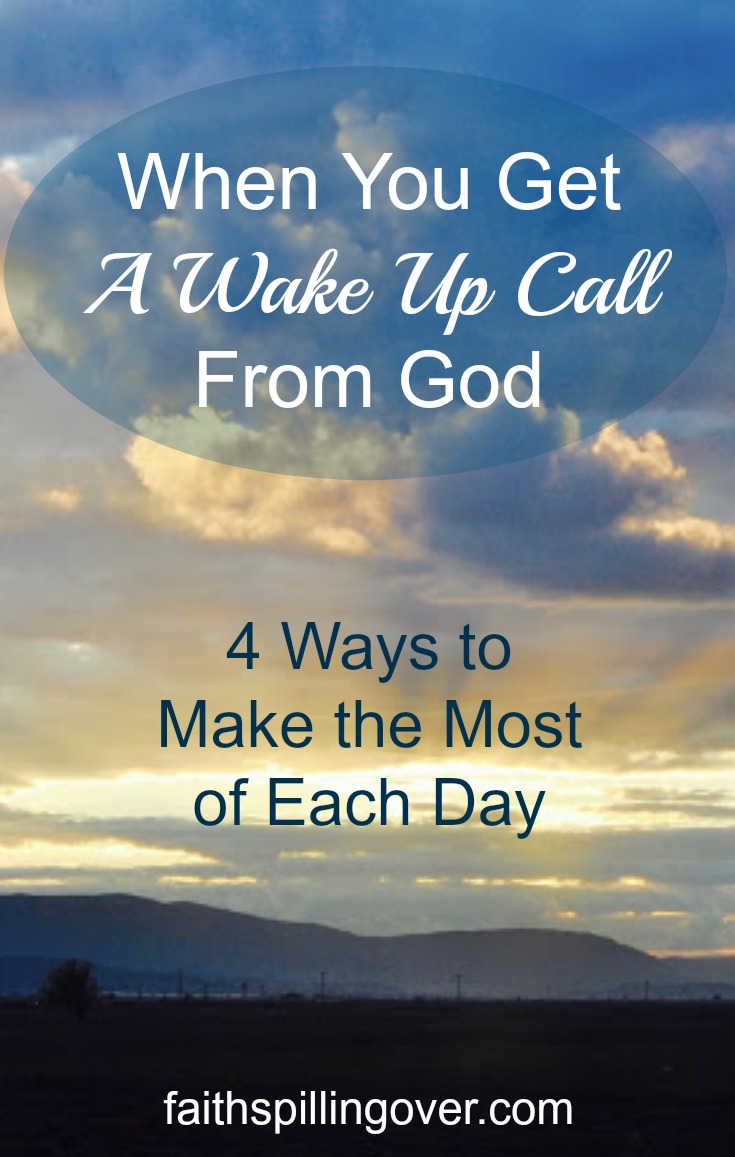 Let's thank God for the gift of life and ask Him to help us make the most of today.
Now it's your turn: If today were your last day on earth, would you do anything differently?