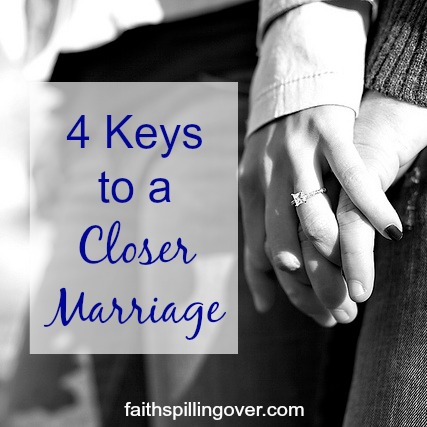 Dad's love for his wife Carole was not the kind people stand in lines to see on the big screen, but it was real nevertheless. Real love took coffee to his wife in bed every morning. Real love did the laundry and grocery shopping. Real love took Carole to the hospital and cared for her when she got too sick to care for herself.
"You never realize how strong the bond with your mate is until that person is gone."
That's what Dad said when he lost his wife of 30 years, and hearing it made both my husband and I gulp hard.
Do we really value the marriage bond we share? [Read more…]