What comes to your mind when you hear "Scripture Memory?" Do you roll your eyes and groan? Maybe the last thing you need is one more item to add to your "Good Bible Study Girl" to-do list. I don't mean to take a flippant attitude toward the Bible, but sometimes we have thoughts like this, don't we?
When it comes to memorizing Scripture, many of us have been there and done that. We remember reciting our verses in Sunday school to get the candy. Some of us gave up on Scripture memorization a long time ago because we can't remember our phone number, much less memorize a Bible verse.
Yet memorizing God's Word is one of the most important things we can do to grow our faith, so I'm starting the New Year with a new commitment to memorize Scripture. I usually don't get around to making New Year's resolutions until February, but I already know I want to make memorizing God's Word a priority in 2019.
Why I Desperately Need to Memorize Scripture
To be honest, most days I could use something better to think about than my own whining thoughts.  I need a way to take God's Word with me when I go out into the world. I want to strengthen myself to overcome the lies and discouragement Satan throws my way. That's why I'm going back to Scripture memory.
How Memorizing Scripture Changes Your Life
Memorization is a practical way to store God's Word in our hearts and keep it close. His Word grows our faith and strengthens us in the battle against sin and unbelief. It comforts us in sorrow and discouragement.
Committing God's Word to memory brings rich rewards:
It helps transform our thoughts and renew our minds.
We grow closer to God as we treasure His Word.
God's word empowers us and gives us wisdom.
Scripture is our weapon against the lies and attacks of the enemy.
It gives us encouragement and hope to share with others.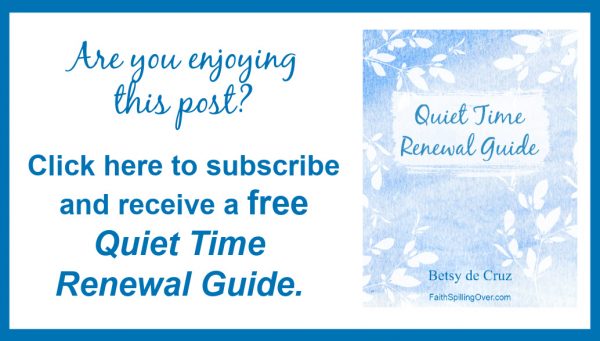 How to Get Started:
Keep a running list of encouraging, helpful, or challenging verses as you find them in your daily Bible reading or hear them in church. Then you'll have a list to choose from when you want to start memorizing. (Note: some readers are joining me in a Scripture Memorization plan for the year. See more details below.)
Decide how you want to record your memory verses so you can refer back to them.  The note-taking app on your phone may work for you. Personally, I love humble, low-tech, index cards that I can easily slip into my pocket. I also keep my verses in a little handy notebook that fits in my purse. Use something small and portable, so you can take your verse out and read it during the day.
Then just start with one verse:
Read your verse 5 times out loud.
Write it down.
Try to say it 5 times from memory. (No shame in having to look back and check.)
The next day, read it 5 times, and say it from memory 5 times.
Go back to the same verse every day for a week.
When you start a new verse, review the last one several times a week.
What better way to treasure God's words than to memorize them? What if we start this week with just one verse? Even one verse is a powerful deposit of treasure into our hearts and minds.
I may not know my phone number, but I'm not going to let that stop me from memorizing this gem from Scripture: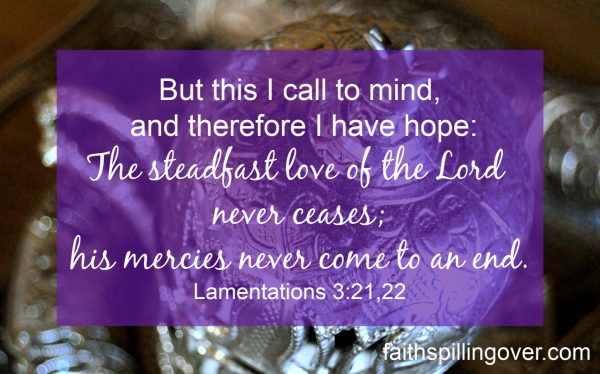 Would you consider joining me? Each year I prepare a Scripture Memory Guide for subscribers. It's never too late to get yours. Subscribe to FaithSpillingOver and hit reply when you get your Welcome Letter to let me know you'd like your copy of the guide.
Now it's your turn: Does the thought of memorizing scripture overwhelm you or encourage you?
Are you facing the challenges of life on an empty tank? Need help renewing your relationship with God?