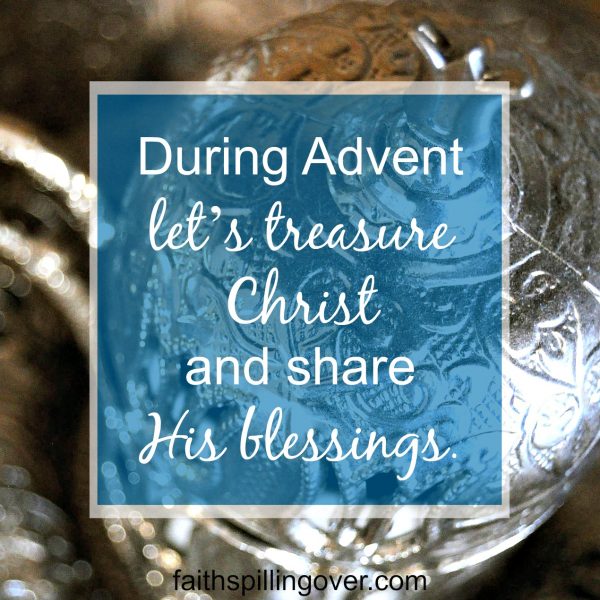 When I see her at the grocery story, I feel scared to smile and say hi. Her clothing intimidates me, and I forget there's a real person underneath that veil.  Just like me, she's worried about her family, longs for friends, and hopes for God's blessing.
When I see a woman in a burka driving her car on the freeway or walking in my neighborhood park, I confess that 9 times out of 10, I don't even think of praying that God will reveal Jesus Christ to her.
Yet Jesus came not only for me, but also for her.
During this Advent season, let's remember that God sent Jesus into the world, so that all the nations of the earth might be blessed in Him. Long ago, God announced it to Abraham:
A blessing is a special favor, mercy, or benefit, a gift bestowed by God.
Jesus Christ, the son of Abraham, came into this world to die for sinners and to offer them the blessing of forgiveness and relationship with God. This is good news for us, for our neighbors, and for every nation on the globe.
In Christ, we are blessed:
God forgives and erases our sins.
He loves us lavishly and provides for us abundantly.
He redeems every trial.
He heals every wound.
He gives us the gift of the Holy Spirit, the Helper who never leaves us.
These are gifts to treasure and to share.
Just like God planned to use Abraham's line to bless all nations, He also calls His church to be a blessing. We bless others when we listen, encourage, give, help, and pray. As servants of Christ, we bless our communities when we give back, volunteer, or serve. As ambassadors of Christ, we bless those around us when we tell them what Jesus has done for us.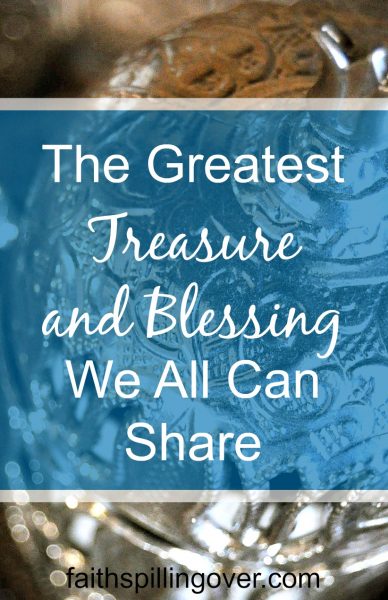 In Christ, God has blessed us and called us to be a blessing.
This December, as we celebrate and treasure Christ's coming, let's remember He came to bless all peoples, and He called us to be a people of blessing. Who can you reach out to today? Who can you bless with a smile, a gift, a word of encouragement, or a phone call?
And the next time you see someone different than you in line at the super market, someone of a different color or culture than yours, how about smiling and striking up a conversation? Maybe that person needs to know the blessings of God available through Jesus Christ.
For reflection: How has God blessed you this year? How do you think He might be calling you to bless others?
Note: This post is part of an Advent series, Treasuring Christ. Today's name for Jesus is "Blessing of the Nations."
Want to follow along and receive my December Scripture reading plan? Treasuring Christ is a printable two-page leaflet to fold and keep in your Bible. To receive it, click on the image below and subscribe to my blog. You'll find a Bible passage and a name of Jesus for each day December 1st – 26th, as well as suggestions for observing Advent with your family.  {If you've already subscribed, you received it in my last newsletter.}