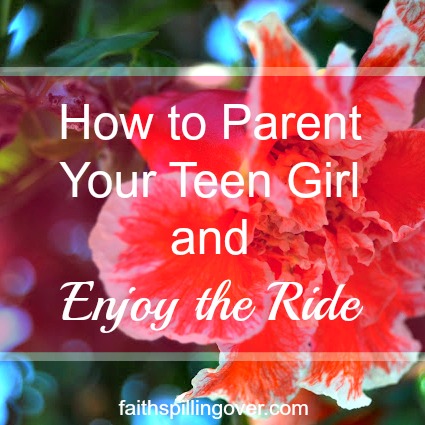 As a teenager, I'd secretly lift clothes from my mom's closet and wear them. When Mom left for work in the morning, I'd wait for her car to pull out of the driveway. Then I'd go into her closet and slip on her expensive designer jeans before I left for school. In the afternoon, I'd get home before she did and hang her jeans back in their place.
Mom didn't discover it for months, until the day she slid those Calvin Klein jeans off the hanger, only to see that they were faded and frayed. Boy, was she mad! We had a big fight, but it was worth it because I'd already worn those designer jeans to school for 5 months.
Remembering this now helps me keep perspective for those times when my blood starts to boil because I can't find a scarf or jacket that my daughter snagged!
Parenting a teen girl is like riding a roller coaster.
The teen years represent some of the most joyful years for parents. There are funny, laughing, happy days. But there are also exploding, angry, depressed days as our children wrestle with independence, self-esteem, and hormones that sky rocket and plummet. How can we accentuate the positives and minimize the negatives?
Let's keep our eyes on the miracle. A child slowly transforms into a young adult before your eyes. Ephesians 2:10 says that your teenaged girl is God's masterpiece: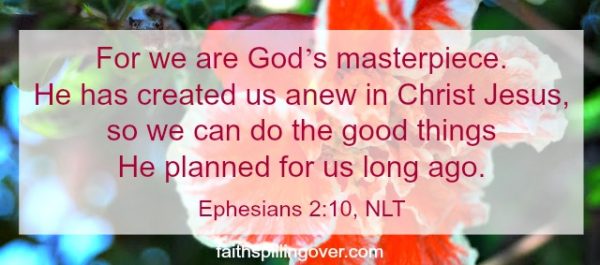 Your daughter is a work of art in progress. If you wake up to the wonder, you'll be amazed as she grows into the person God created her to be.
4 Keys to Keeping the Wonder of the Teen Years:
Relationship
On the surface, it looks like our teen girls don't need us as much as they did when they were small. In reality, they need relationship with us more than ever. Your daughter wants to know that you value her as a person. Ask questions about her dreams and interests. Listen. Go on girl dates. Developing a close relationship now paves the way for lifelong friendship after she leaves home.
Keep Your Cool
When she explodes at you, your daughter needs you to stay calm. Even when you want so badly to dish it right back at her, remember that one careless word can crush her heart. When a volatile girl pushes your buttons, staying serene requires supernatural Holy Spirit power, so give Him the control. Keep your response quiet, and she'll calm down.
Stay Positive
Foster your teen girl's self-esteem by looking for ways to encourage her. What is she doing right? Cultivate positive interaction. What do you love doing together? Make popcorn, ride bikes, or watch your favorite TV series. Have fun! Giggle and get crazy together. Enjoy the person she's becoming.
Don't Forget Faith
The most important thing you can do is to pray for your girl. Encourage her to have her own quiet time, and talk about what you're both learning from God. Keep an open dialogue and encourage her to think critically about how to respond when the world challenges her faith.
The roller coaster ride of parenting teens has its ups and downs. I'm no expert, but I'm trying to keep my focus on the wonder and enjoy the ride. I hope to encourage my daughter as she grows to be the masterpiece God created.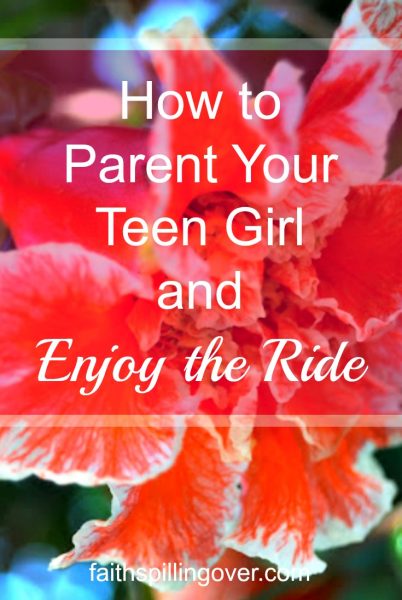 Now it's your turn: What helps you to keep things positive between you and your teenager?
This was re-edited from a guest post I originally wrote for Kaylene Yoder. Visit Kaylene's beautiful blog here. You'll find wisdom for wives and mothers, encouragement for your prayer life, and Bible study tips.
Did you enjoy this post? You can subscribe to get fresh servings of Faith Spilling Over delivered weekly to your inbox. Enter your e-mail address in the box at the top of this page, and I'll send you 10 Days to More:  More of Jesus and His Word.
I'm linking up with Holley Gerth's Coffee for your Heart, Lyli Dunbar's Thought-Provoking Thursday, Crystal Storms' #HeartEncouragement, and Arabah Joy's Grace and Truth. Check out these communities for more encouragement.