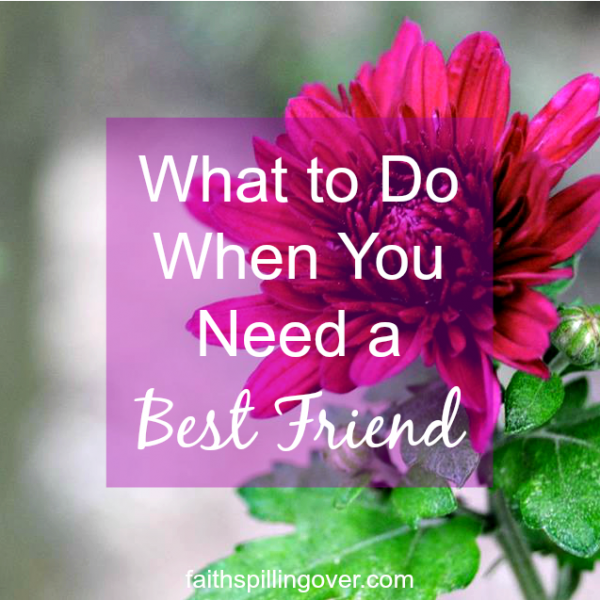 Do you ever feel like you've been transported back to middle school? Your husband says something that rubs you the wrong way, or a friend hurts your feelings. Before you know it, you're walking around with a chip on your shoulder. Because life is so unfair, and no one likes you.
I need more of Jesus to steady my heart on middle school days, and how does a grownup woman still have those, for crying out loud?
Recently I had a junior high moment when two dear friends unintentionally hurt my feelings. Now I know they both love me to pieces, but here's how it went down. First, my closest friend didn't have time for a coffee date.
"That's okay. I understand," I said. I really did. Of course she was busy with her own life, which doesn't happen to revolve around me, right?
I didn't think about it again until four days later, when a younger friend didn't invite me to her birthday party. She invited my daughter and most of our mutual friends. Ouch! Again, my logical side said, "Well she is 20 years younger than me. Maybe she sees me like a mom rather than a friend?"
My head understood, but my heart felt left out. I immediately linked this to the first friend not having time for coffee. Satan started whispering lies: "No one appreciates you. You don't even have any friends."  I spiraled downward. Poor me. I don't even have friends. No one ever calls me.
Hello Middle School.
Do you ever feel this way? How does a full-grown woman end up here?
I realize all over again that I still need a best friend. I long for a best friend who says, "I'm sticking with her for keeps." I want the security of having someone who always saves a seat for me and invites me to her birthday party.
Time and time again I forget I already have a Best Friend.
My Best Friend loves me like no one else can, and scripture describes what He's already done for me: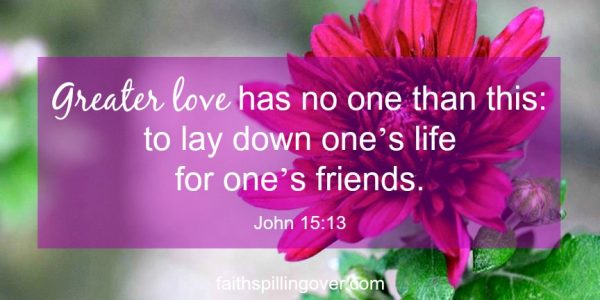 If you have middle school days too, let's remember together 3 secrets to staying in touch with our best friend.
1. Open the Door
Jesus is never too busy for us. He stands ready at the door. We just need to open it by calling His name. He's always waiting for us to invite Him in, and He always comes when we call.
2. Practice His Presence
Wouldn't it be wonderful if our first words each day were "Good morning, Jesus"? Maybe the best way to cultivate an ongoing relationship with Jesus is to practice His presence, to remember Him and talk to Him throughout the day. So often I go through life as if He wasn't there.
On hard, bumpy days, it helps to tell Jesus exactly what I'd tell my best friend. When something's bothering me or I've got the crazies, I can let it all out to Him. He's always a safe person to talk to.
3. Read His Word
Reading God's Word helps me get to know my Friend better. We connect through scripture. His love for me becomes more real. He speaks encouragement to me, and I understand more about how He wants me to live.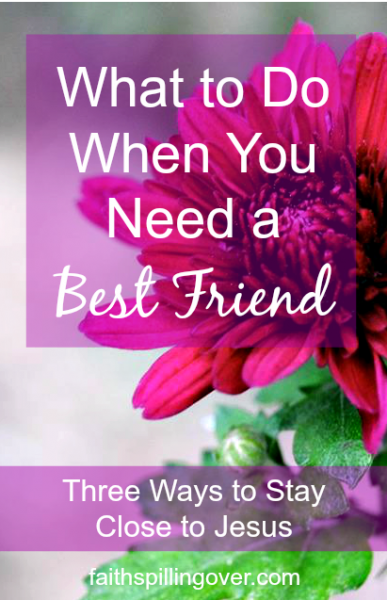 We can't find a more faithful friend than Jesus. Let's be intentional to open the door and invite Him in to what we're doing and how we're feeling today.  He's not only our Savior and Lord. He's our closest companion.
Now it's your turn: Am I the only one who has middle school days? How do you stay in touch with your Best Friend?