What does love look like to you?
To me, love looks like a 77 year old woman who was the youngest person I knew until last week. Love stepped up to the plate to care for her grandkids because they were her own. Love drove them to school each day, went to their baseball games, and cooked them dinner each night of the week. Despite all this, Love also had time for me and countless other women.
When I met her in my early 20's in Austin, Texas, all the younger women at church called her "Mama Sandy." She opened her heart to me and the doors of her home too when I needed a place to stay once. After I left Austin, got married, and became a mom myself, Sandy sent cards and notes. One year when I moved back, she met me for coffee twice a month. I've lived most of my adult life overseas, but across all those years and all those miles, she'd send text messages and we'd talk on the phone.  She was always waiting for me when I returned home.
Last week Sandy went to be with Jesus.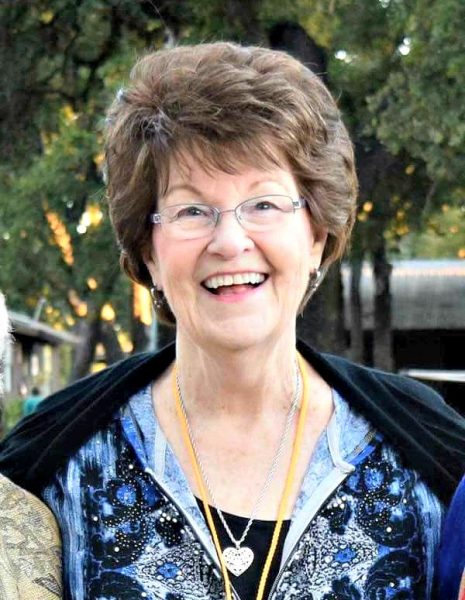 Overnight, countless pictures of her and other women who called her mom flooded my Facebook feed. They each told a story. "She held watch over the birth of my stillborn child." "I wouldn't be alive if not for her; she counselled me out of depression." "She called me on my birthday for 27 years."
The woman radiated the love of God.
She gave me a gift I know God wants me to give away.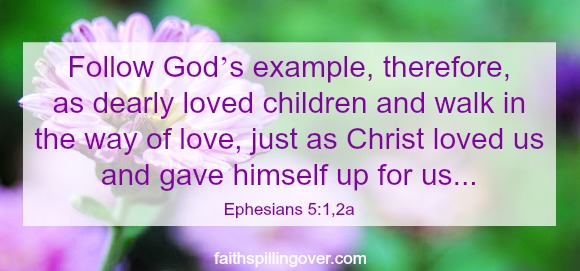 He's opening my eyes again to women around me who need moms and sisters.
One lives right here in my house.
I can't reach out to others without reaching my 17 year old gem of a girl first. We go on walks, watch movies, drink chai tea latte, laugh ourselves silly, and cry together too. Each morning over breakfast she wrecks me with her insight into scripture.
One lives in another city.
It's crazy, but God called me to make room in my heart for one more. So now I have a girl named Grace who's a grace gift to me. We text and talk on the phone. She's a college student, and I can't wait for her to come to my house for Thanksgiving and Christmas. I don't know what difference it can make for Grace to have a mom hundreds of miles away, but I'm willing to step up to the plate and find out.
Honestly, showing up for these girls scares me. I don't always get it right. I make mistakes and say the wrong thing, but I choose trust. God can use my small, imperfect efforts to touch lives.
What about the sisters and daughters in your world?
Maybe someone around you needs a simple gift of love today. She might be sitting behind you at church. Maybe she works right next to you. She could be your daughter's best friend or the cashier who drives you crazy at the grocery store.
Smile when you look at her.
Let Her Know She Matters.
Let her know God sees her
Tell her that He loves her and you do too.
Share your heart and life.
Send her a text.
Have lunch with her.
Offer to watch her kids.
Invite her to dinner.
Buy her some groceries.
Pray for her.
Love shows up in a thousand different ways, but it changes lives. Love wears a thousand different skins, but it looks like Jesus.
Now it's your turn: Do you have a spiritual mom, sister, or daughter?