Right now it looks like chaos rules at the Faith Spilling Over house, but I know God is in control. Our suitcases are far from packed, the house is a wreck, and in three more days, my family and I will embark on another great adventure. We're getting on a plane to return to our home in the Middle East.
If you're new to this place, you may not know that our family relocated to Dallas for nine months, to provide a closer home base for our son while he adapted to his first year in college. Our kids grew up in the Middle East, so we wanted to support him during the transition.
During our time stateside, God blessed us beyond measure.
My mom and two brothers live in Dallas, so the highlight of the year was spending time with them. God gave us many other opportunities as well:
My husband taught a class at Dallas Theological Seminary.
My son loved his first year at Baylor University.
My daughter visited her dream school, the Culinary Institute of America.
I got to see many on-line writing friends in person and developed a closer network.
We ate enough tacos and enchiladas to last us a long time.
Now we're ready to go back and enjoy:
Our church.
Faithful brothers and sisters who are brave to follow Jesus.
Dear friends who have become like family.
Beautiful beaches.
Mediterranean food. Olives, cheese, the most delicious cucumbers known to man, abundant strawberries, amazing peaches, and fresh herbs like mint, parsley, and dill.
I'm going to take a blog break until June 7th, so I can pack up for an international move and get settled into our Izmir home without losing my mind.
See you back here on June 7th. While I'm gone, you might take a look at one of these reader favorites:
How to Wake Up to the Wonder of the Bible
When You Want More Out of Time with God
Verse Mapping: A Creative Way to Unlock More of the Bible
How Can I Cultivate a Happy Heart?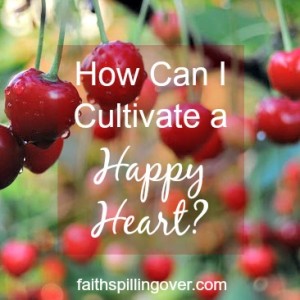 Now it's your turn: What are your plans for the next few weeks?