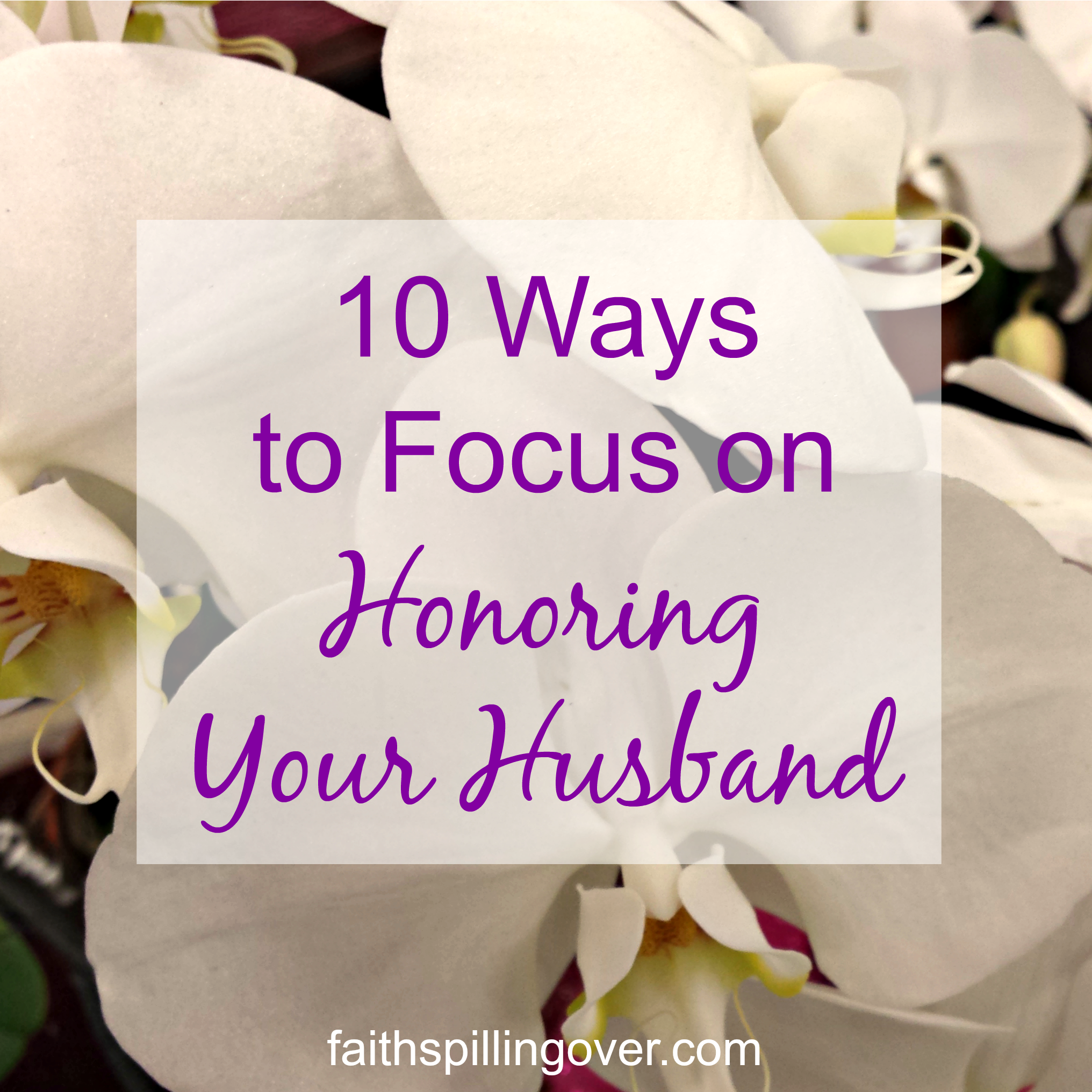 I now realize what a brave man my husband was to take on a control queen like me when we married. Our power struggle started on the honey moon, when the poor guy tried to suggest a restaurant where we could eat dinner.
Seriously, one of my spiritual gifts happens to be leadership, very awkward for a woman in the context of marriage. If I'm not careful, my control queen tendencies crop up and cause problems. Only by God's grace, my husband and I have enjoyed a 20 year marriage. We're learning to work through our differences and make love our top priority.
While I hope I've come a long way since the "Let's-fight-about-where-to-eat" days, my family still gets a good laugh out of the classic line from the movie My Big Fat Greek Wedding. Toula's mother says, "The man is the head of the household, but the woman is the neck. And she can turn the head any way she wants."
Apparently Toula's mom had control queen tendencies too. Is it just me, or do you also spend lots of energy trying to turn that head the way you want? Sometimes we map out our own plans or programs and then hope to get our husbands on board. We ask ourselves, "Why can't he just see things my way?"
For the sake of my marriage, I'm learning to ask a better question:
Do I want my own way or a better relationship?
Maybe it's helpful to look again at God's design for marriage: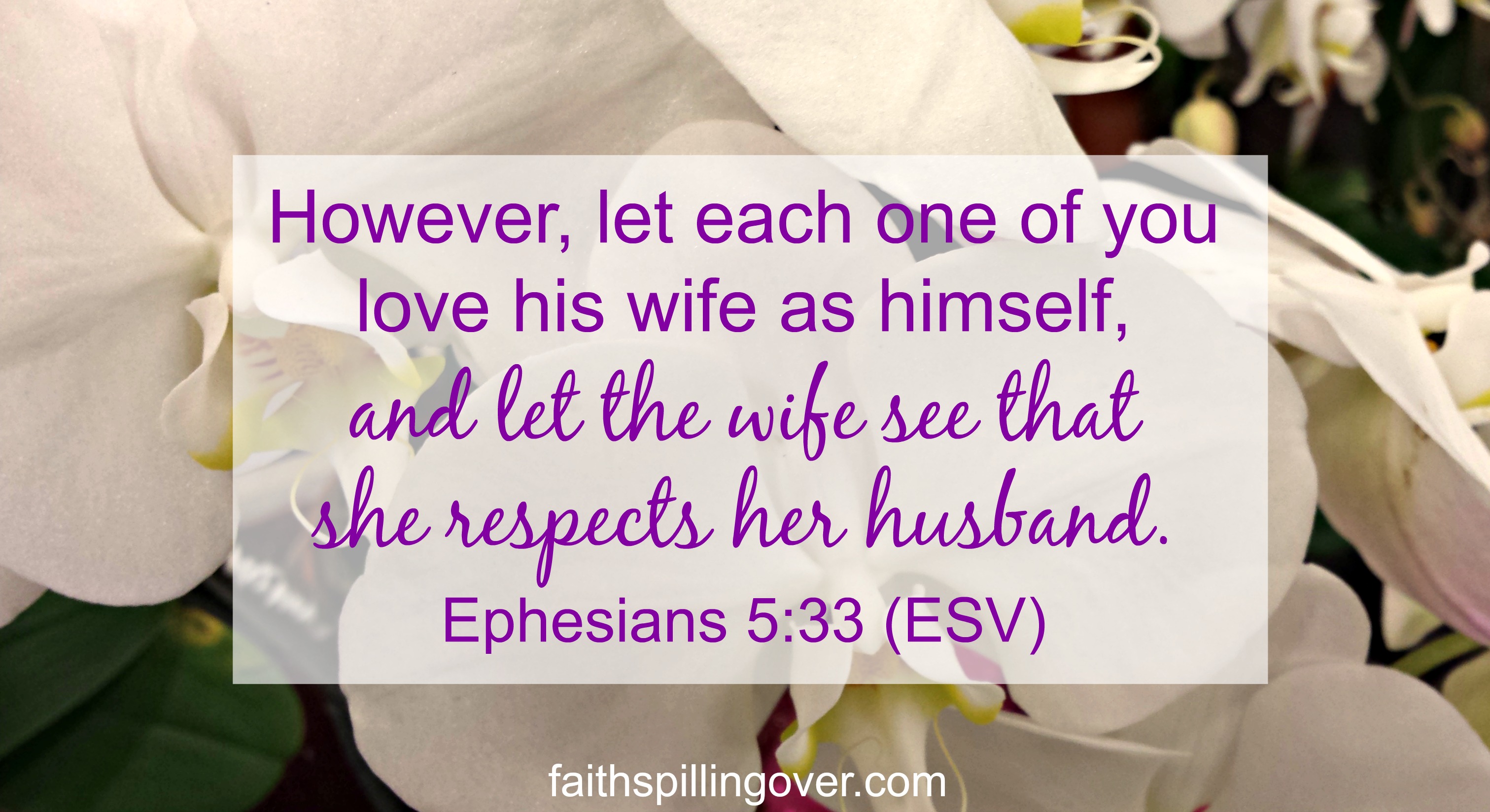 The Amplified version of this verse offers valuable insight. The wife who respects her husband treasures him, honors him, treats him with loving concern, and holds him dear. Isn't that a beautiful picture of the kind of wives we want to be?
How about making an effort to change the landscape of our marriages this week? You may not need this, but I do. I want to step beyond the "Me and My Way First" mindset to focus on honoring my husband instead.
10 Ways to Honor your Husband
1. Listen when he talks. Remember that just yesterday you were complaining about his cave man tendencies? So if he talks today, look into his eyes and listen.
2. Show him that you value his counsel by asking his opinion about your decisions, especially concerning your kids. You'll benefit from his good ideas.
3. Honor him before your children. Tell them often how grateful you are for such a wonderful husband. Defend his decisions when they complain about how Dad won't let them go to the concert or just doesn't get it.
4. Express appreciation for his work and abilities.
5. Speak highly of him to your friends and family.
6. Encourage and support his projects and dreams.
7. Don't question every decision he makes. Use discernment regarding how and when to express your opinions.
8. Never say "I told you so" when things turn out wrong.
9. Respect and respond to his need for physical intimacy.
10. Be willing to help when he needs something.
As we take our focus off of ourselves in order to do a better job of honoring our husbands, we reap the rewards of a better relationship. Friends, I get it wrong some days, but I'm learning that respect is the most valuable gift I can give to my husband.
Now it's your turn. Which of these areas could you focus on improving this week?
If you'd like fresh servings of Faith Spilling Over delivered weekly to your inbox, enter your e-mail address in the box in the sidebar. I'd love to send you my free guide, 10 Days to More. You'll find 10 ways to study and engage with God's Word.
I'm linking up with Holly Barrett's #TestimonyTuesday, Kelly Balarie's #RaRaLinkup, Holley Gerth's Coffee for your Heart, Crystal Storms' #HeartEncouragement, and Arabah Joy's Grace and Truth. Check out these communities for more encouragement.