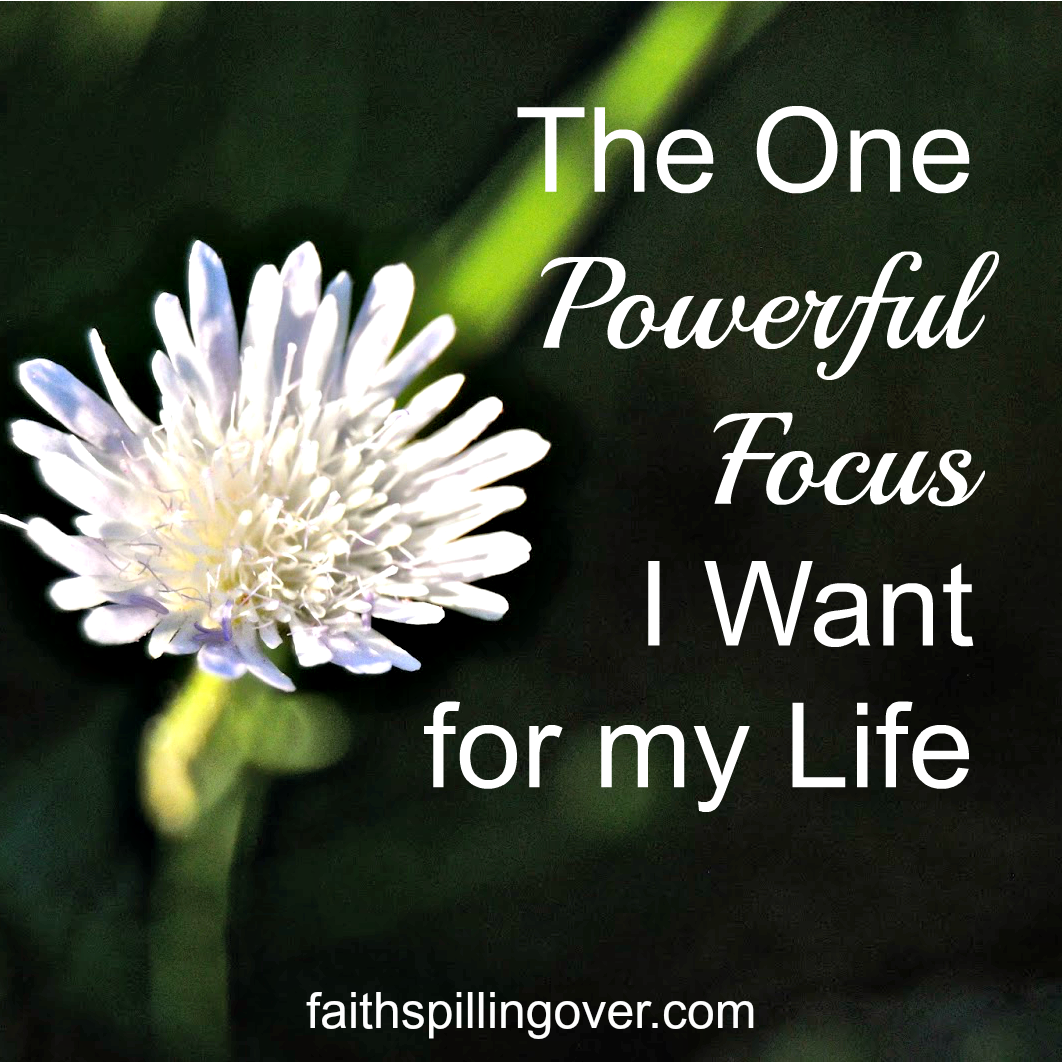 How many hats do you wear? Do you ever feel pulled in ten directions? I'm a mother, wife, daughter, sister, teacher, chauffeur, pastor's wife, friend, writer, and student. It's easy to get mixed up about what hat I'm supposed to be wearing on what day. One day I'm working chemistry problems, and the next I might lead a Bible study. What's my role supposed to be? I lose focus.
And then there's the multi-tasking. How can a person cook a meal, answer an email, fold clothes, and answer a phone call at the same time? Then someone walks into the kitchen and says, "Have you seen my backpack?" It's enough to scatter anyone's brain! You lose focus.
I may not always see my calling clearly, and I may forget what I'm supposed to be doing, but I want my life to have one focal point: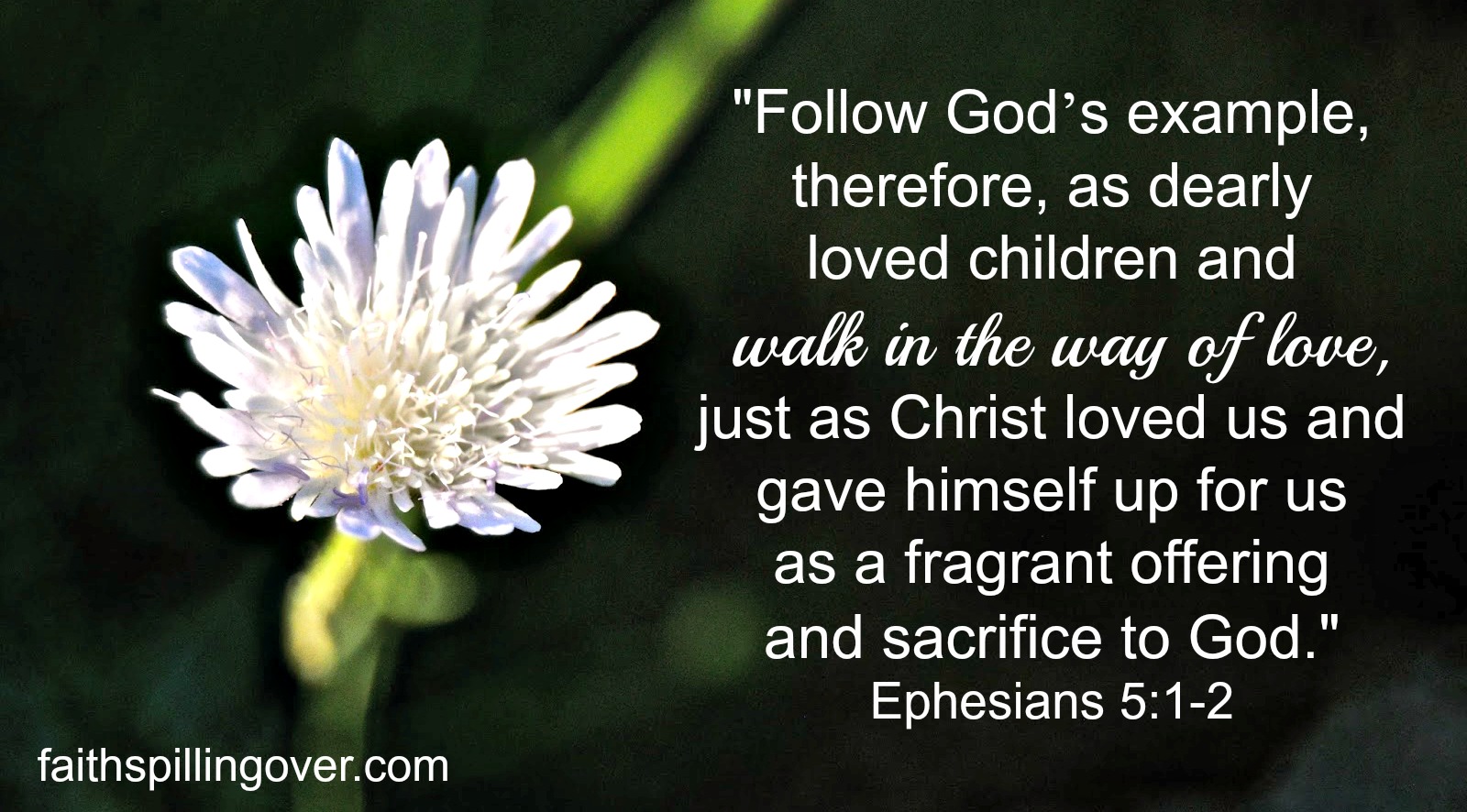 I want a life built around God's love for me and everyone else on this planet.
I want to remember two things each day:
1.  I'm dearly loved.
2.  I'm called to show God's love to others.
When I serve as a greeter at my church or mingle with the crowd at my brother's beer brewery, I want my message to be this: "God loves you."
When I run out to the grocery store, proofread something for a friend, or listen to my daughter's dream at the breakfast table, I want to let love be my guide.
When my husband needs a favor, I want to show him that I value him, instead of giving the impression that it's super-inconvenient, and I have so many other things to do.
You see, even though I wear all the different hats, my focus can become all about me. What do I want? What's going to make Betsy happy? What's convenient for me?
I want to lay down that "Me first" mentality and focus on God's call to love.
What about you? Do you ever feel like you lose your focus? Who can you show God's love to today?