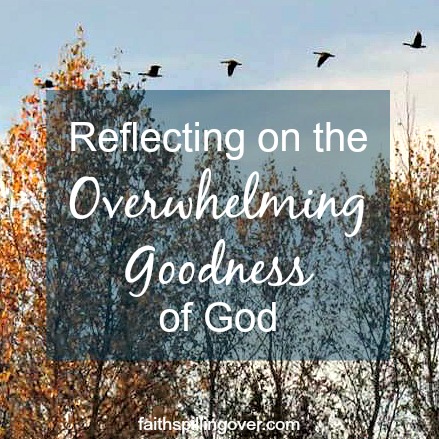 Sometimes I need to preach the Gospel truth to myself all over again. Because this brain of mine forgets God's grace and goodness all too easily when things don't turn out quite like I expect.
A few weeks ago, I jotted down the last items on my list and was out the door to make a grocery store run before we headed out of town to pick up our son from college for Thanksgiving. But I had a surprise waiting for me in the garage. The car wouldn't start. Our only vehicle was deader than dead. Not even a click when I turned the key in the ignition.
My mind went off in a thousand directions.
Just three weeks earlier the same thing had happened. What was going on? How were we going to pick up our son? Thanksgiving would be ruined!
Fortunately, my husband remained calm. Jose immediately called the same guy who'd towed our car three weeks earlier. (By this time he had quite a friendship going with Oswalt.) Then he called to rent a car, so we went to pick our son up as planned.  Everything turned out fine (if you don't count 2 hefty car repair bills in one month).
But for a few days my mind went off on a roller coaster  ride of worry and woe
My thoughts turned to a chain of challenges our family had faced the previous months. I got myself worked up and worried rehearsing them over in my mind one by one. That roller coaster wasn't taking me any place I wanted to go.
So I forced myself to get off of it.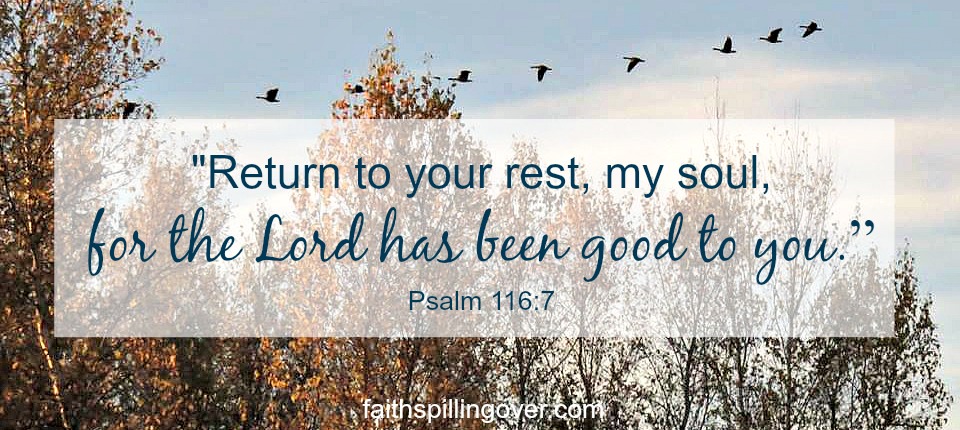 By a sheer act of the will, I started recounting God's goodness to myself (even though I didn't feel like it one bit):
He saved me from my sins.
I have the assurance of forgiveness and a future with Him.
He provides everything I really need.
He sustains me by His word.
He is my shelter in every storm.
He has blessed me with a good marriage, family, and friends.
Little by little, reflecting on God's goodness and thanking Him for it brought me to a place of rest and peace. I saw my life from a different slant.
A few days later, I sat in a room with my husband, children, mother, brothers, and their families. I realized some had been through hard times this year. My husband lost his mother. One family member had neck surgery, another broke his foot. Yet each person had a word of thanks. One by one, we went around the room recounting our blessings.
As this year comes to a close, let's take time to reflect on the good things God has done for us.
Friend, maybe this year held some surprises that you weren't counting on and didn't like. Maybe like me, you're tempted to get all worked up on that roller coaster of worry and woe. How about recounting God's goodness instead? It just might bring you to a new place of rest.
Now it's your turn: Did anything surprising happen to you in 2015? How did God show His goodness to you?