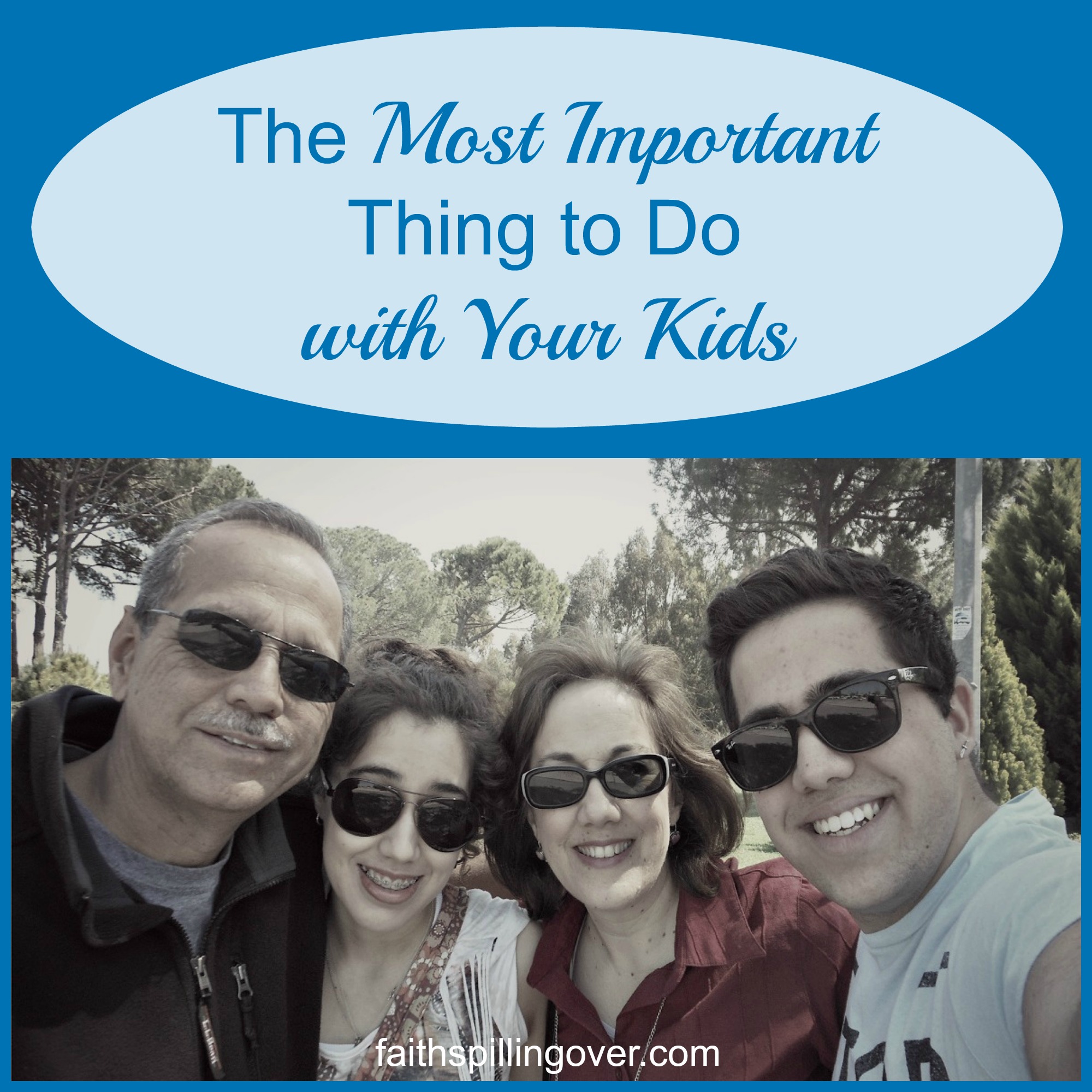 My Guitar Man made his way into the delivery room kicking and screaming, a real extrovert in every sense of the word. At 20 months, he charmed us by strumming a cheap toy guitar and lisping his favorite praise song. Except for his guitar, that boy never went in for toys. He preferred to follow me around and talk. Chef Girl made a gentler entrance into the world. Introverted and quiet, she played with the toys while Guitar Man talked. And talked.
"The days are long, but the years are short."
Gretchen Rubin said it, but I didn't believe it. While those two kids stayed busy filling our house with chaos, I followed behind mopping up the messes. My days never ended. But now, before I could catch my breath, Guitar Man is gone. Off to college.
Suddenly the house is quieter again. Some days we call that Guitar Man up on the telephone for more of his talking. Now I want to take advantage of the time with Chef Girl, mindful of the fact that in two short years, she might also leave home.
I miss my son, but I'm filled with thanks for happy, laughing, joyous times. Time spent playing gin rummy and belting out "Like a Rolling Stone" along with Bob Dylan. Doing the Macarena together before home school. Holidays and family vacations.
What I'm most thankful for is no big regrets. Don't get me wrong. As parents, my husband and I made mistakes, but one thing we did eases the regret of smaller failings:
We had family devotional times.
You might be thinking your crazy busy life makes family devotionals next to impossible. I get that. Night shifts at work. Sports. Church activities. We were busy too. We weren't perfect. Sometimes we missed it, but most days we read God's Word and prayed together.
When we started, we wondered if our toddlers got anything out of it. 
Years later our teens wowed us with their insight into God's Word.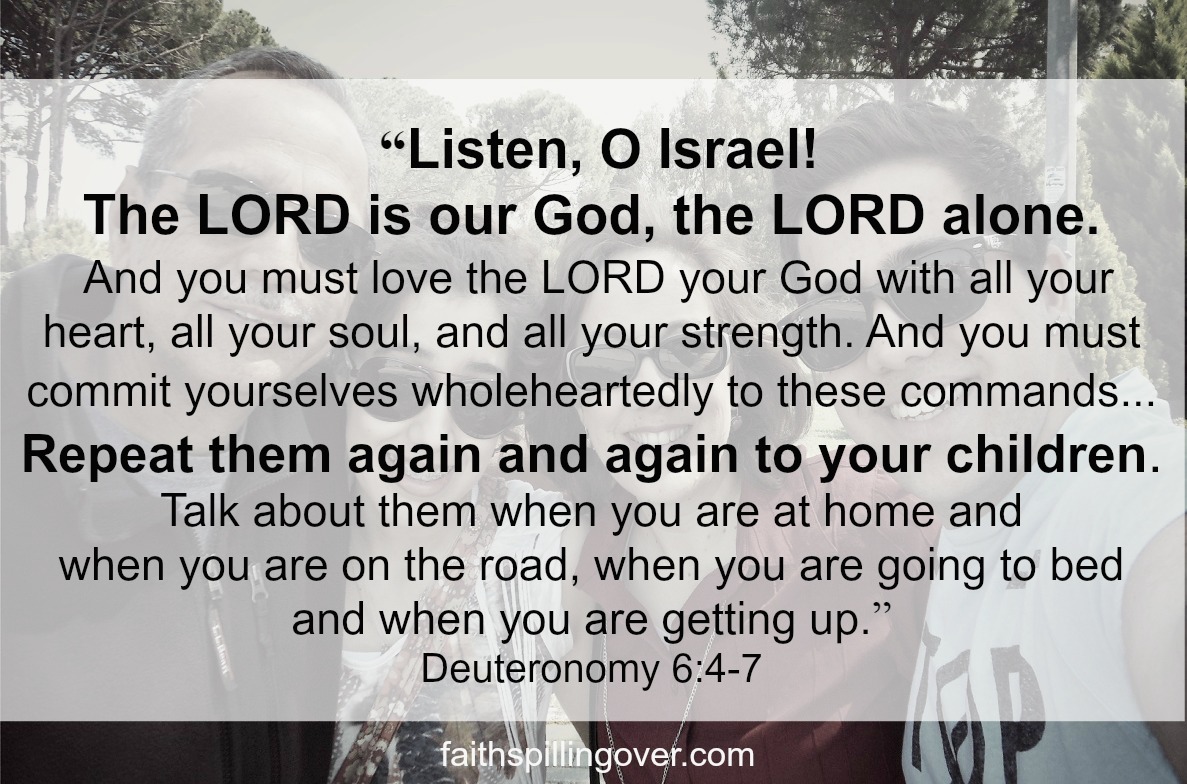 When Moses recorded the most important commandment for the Israelites, he immediately entreated them to teach it to their children. God wanted his people to repeat his commandments again and again to their sons and daughters as a way of passing on their faith.
My husband and I wanted to pass on our faith, so here's what we did:
Toddler Years
By the end of the day, the kids would be wound up and we'd be exhausted. We kept it short. Four sentence Bible stories and one minute prayers.
School Age
Life sped up as our family got involved in more activities. Most nights we'd read Bible stories and everyone would pray; other times we said quick prayers over kids falling asleep.
High School
The time warp went even faster, but we kept at it. We read Bible passages, and everyone answered a simple question, "What's your favorite verse?" When my son started night classes, we changed it up. Everyone read the same passage individually in the morning, and we discussed our favorite verses over breakfast.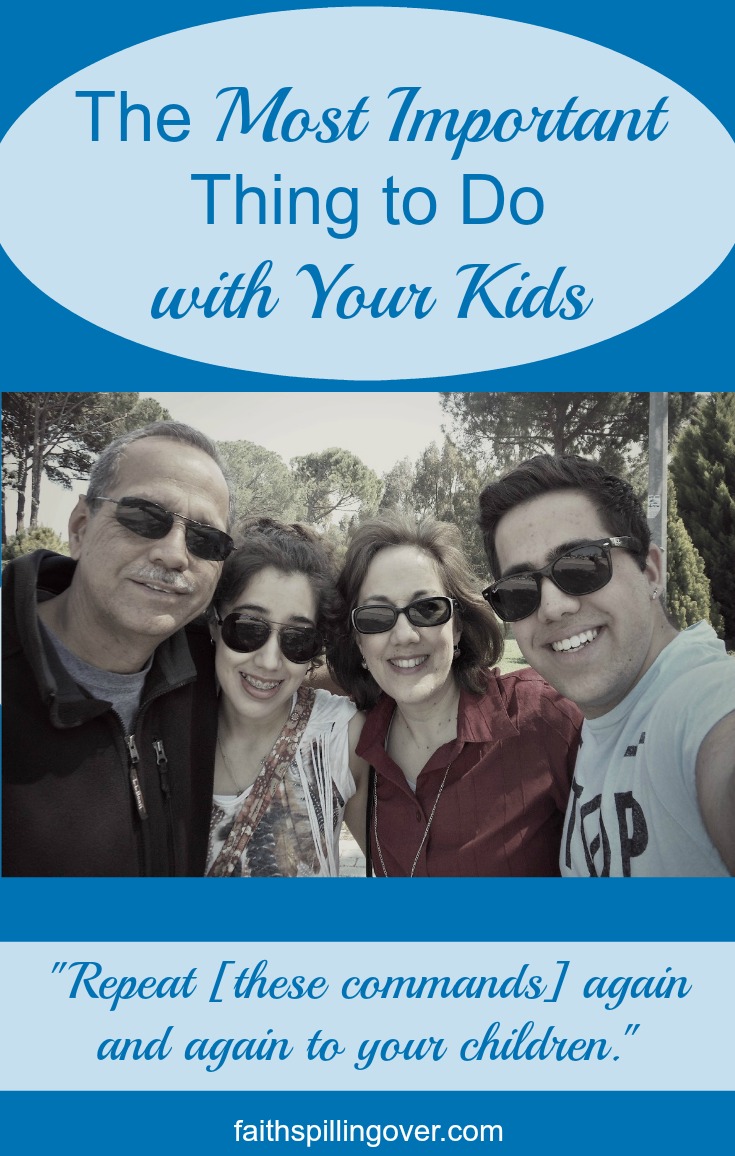 Our devotional times weren't picture perfect; we'll never be on a Christian magazine cover. Some nights I was so exhausted I could hardly wait for the kids to go to bed. Other nights they giggled and hit each other. We wondered if our family Bible reading made any difference, but it did. Over the years, God's Word wove itself into the fabric of our family. And that's something to treasure.
Now it's your turn. What do you enjoy most about family devotionals? What's your biggest challenge?