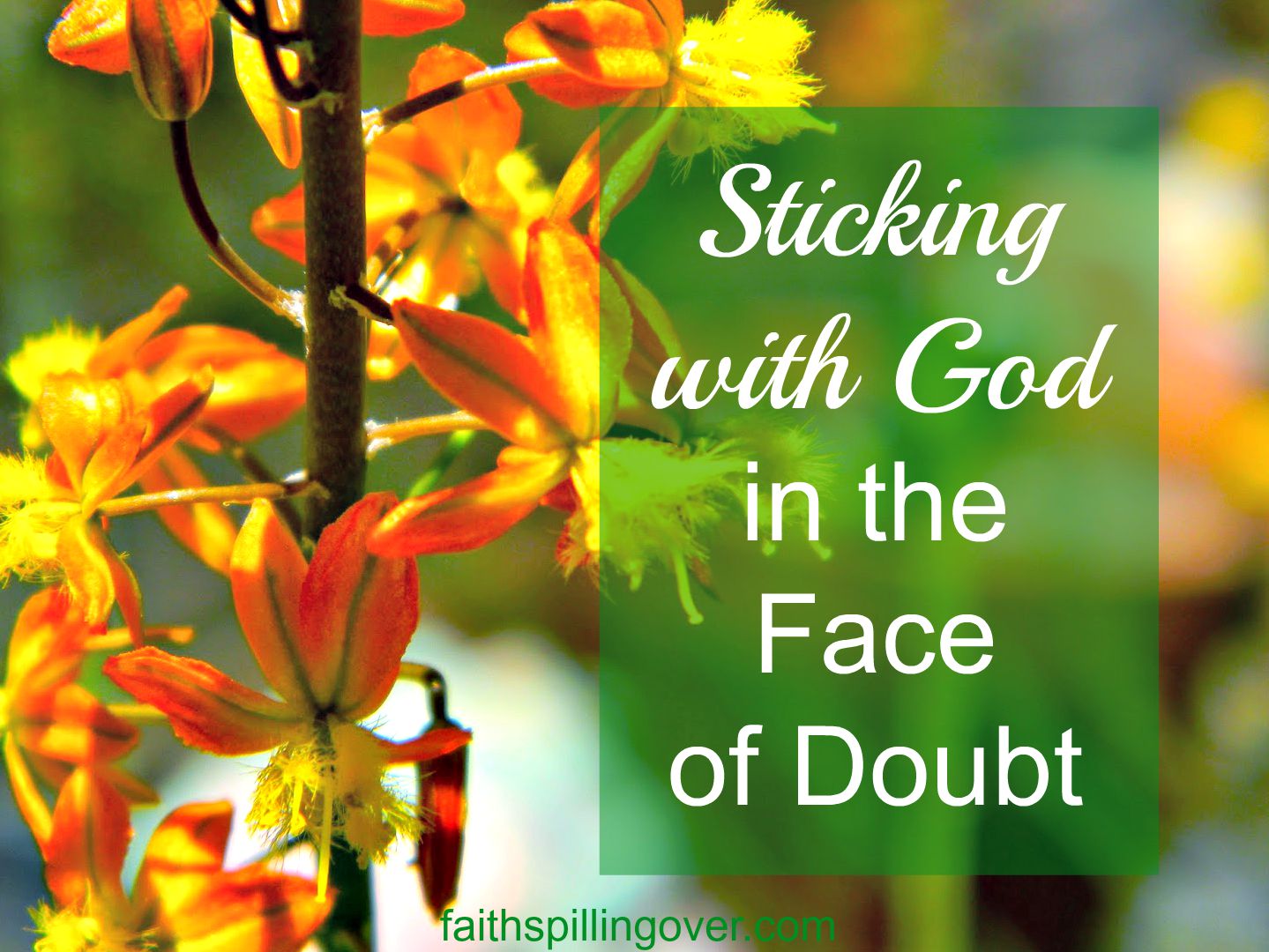 Last month, my son left for college. Talk about a roller coaster! I couldn't wait for him to go, and I cried after he left. Now that he's officially left home, my role as a parent will change. I wonder, "Did I do all I could as a mom? Maybe I should have taught more life skills, or spent more time reading aloud when he was a kid. I should have limited his screen time more."
Doubt comes at us all from all directions.
We start work on a new project, but we wonder, "Did God really call me to this? What if I mess this up?"
A friend doesn't return our phone call, and we think, "What if she doesn't like me anymore?"
Our spouse is late coming home, and we wonder, "Maybe he had an accident?"
Doubt steals our joy and peace. It wears us down. It robs us of energy and focus because our minds go spinning off in a million different directions thinking about all the "what if'"s and "maybe"s.
Doubt diminishes when we draw near to God
We can take all our "what if"s and "maybe"s straight to our Heavenly Father and turn them into prayers. Sometimes it's hard to believe that God is all-Wise, that He loves us perfectly, and that He's working for our good in all situations.  Sometimes we even doubt that He really hears us when we pray, but here's a prayer God loves to answer, "I believe. Help my unbelief!"
The Bible is our best weapon against doubt. As we hold on to His Words, read them, proclaim them, and pray them, doubt diminishes, and faith grows.
Doubt shrinks as we focus on God, His love, and His power.
Rather than let my mind go off on a thousand worrisome bunny trails, I'm want to stick with God and His Word. For example, I don't have to worry about my son coming up short because I didn't teach him enough about money and time management. God loves him infinitely more than I do.  When I read God's promises, I can trust my Heavenly Father to continue working in my son's life.
Friend, whatever doubt you're facing today, remember that God rules over every situation with perfect wisdom, love, and power. His faithfulness won't fail you.
Now it's your turn: What helps you deal with doubt? What's your favorite promise from the Bible?
I'm linking up with Kate Motaung's Five Minute Friday. Writers all around the world join in a flash mob of free writing. This week's prompt is "Doubt." Join us over at Kate's place for fun and encouragement. Also joining with Arabah Joy's Grace & Truth, and Barbie Swihart's Weekend Whispers.
Did you enjoy this post? Subscribe to get fresh servings of Faith Spilling Over delivered to your inbox. Enter your e-mail address in the box at the top of this page.