When I had a baby and a toddler, it was hard to get away from home and take a break.  I'd barely manage to get myself dressed to leave the house. I'd dash out the door, meet a girlfriend for coffee, then race back home to rescue my husband. Before the car pulled into the driveway, Jose would come outside with the kids. He'd hand the baby over to me, and my toddler would wrap himself around my legs. I'd go inside to find toys all over the house.
Sometimes I wondered if it was worth it. It would take the kids an hour to get enough of mommy after I'd been gone. And it would take me an hour to pick up the house.
But the hardest thing about it? I felt guilty.
I felt guilty for leaving the kids. I felt guilty for imposing on my husband, even though I knew he was willing to help so I could take a break.  I felt guilty because I didn't live up to my Super Woman ideals.
We all know Super Woman.
She's the one who cleans her house and cooks nutritious meals while effortlessly carrying her baby in a sling all day. She works part time from home and does fun, creative activities with the kids on the side. She volunteers at church and goes to Wednesday night Bible study. She organizes the soccer carpool and never misses a game. Super Woman doesn't need to take time for herself because the joy of the Lord is her strength.
We think we're supposed to be Super Woman too, and a lot of us feel guilty that we don't measure up. Or we're exhausted from trying.
The good news is that we don't have to be superheroes ourselves because our superhero is Jesus.
Jesus is good news for tired Super Women.
He died on a cross to set us free from sin, free from guilt. He came to give us abundant life. Jesus wants to set us free from the Super Woman yoke that weighs heavy on our shoulders. He sets us free from the busy trap and calls us to a bountiful life of bearing fruit as we abide in Him.
He says, "Come to me, all you who are weary and burdened, and I will give you rest." (Matt. 11:28)
That's good news, friends.
That means it's okay to take a break.
It's okay to take a 10 minute coffee break or a nap. It's okay to leave the kids with our husbands or a sitter once in a while. And  no one will die if we take a break and let the housework slide a few days.
It's okay to have free time for fun and relaxation.
It's okay to leave some margin in our day so that we have time to pick up a book or play with the kids instead of hustling them out the door to the next activity.
It's okay to say no to extra ministry and work commitments so we can pursue a more peaceful, joyful life with our toddlers or teens.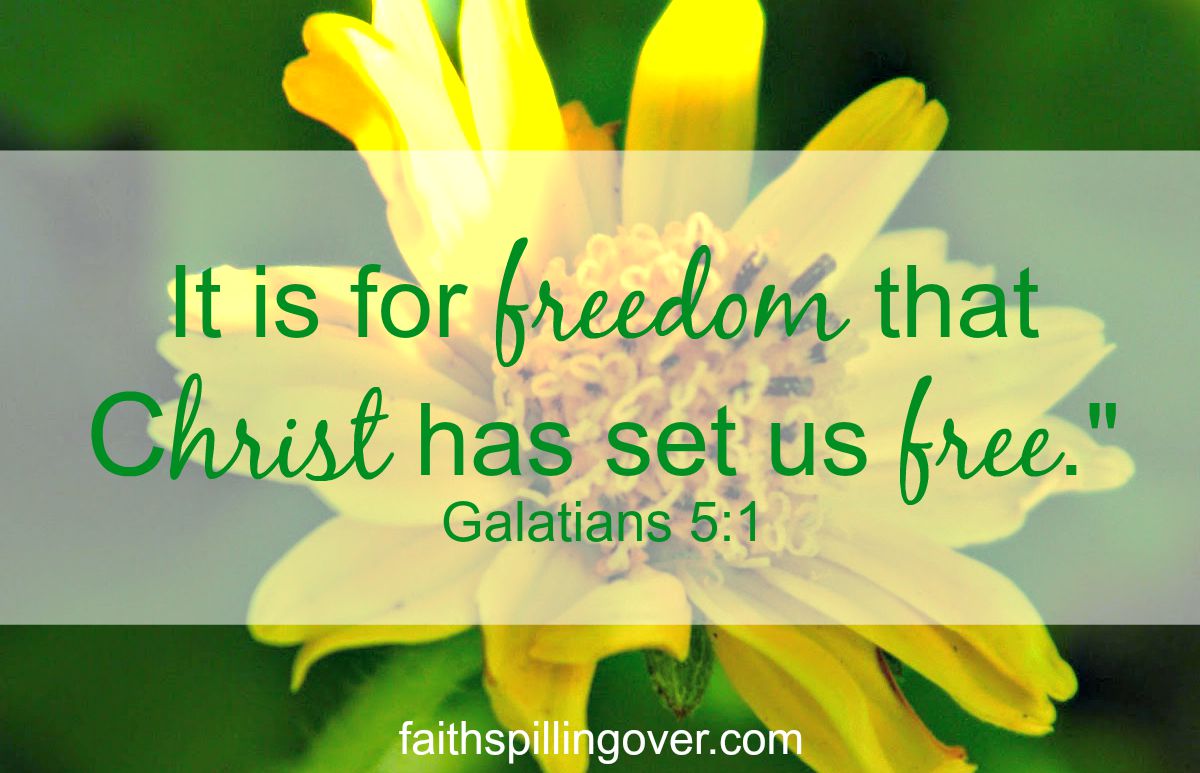 We've been set free so we can rest from guilt and rest in Christ. As we take time to take in His Word and abide in Him, as we rest from the busy trap, we might just discover more of the abundant life He came to give us.
Now it's your turn: Do you ever get caught in the busy trap of trying to be Super Woman? What's one step you could take towards a more bountiful life?
I'm excited today to link up with Suzie Eller's #LiveFreeThursday. Also linking up with Grace and Truth. Check out these communities for more encouragement.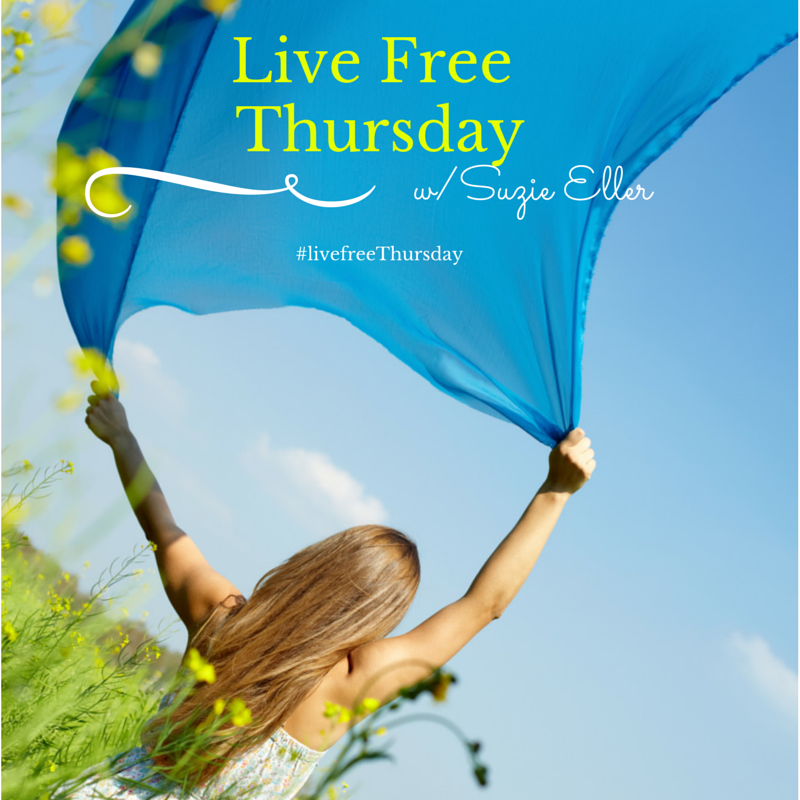 Did you enjoy this post? Subscribe to get fresh servings of Faith Spilling Over delivered to your inbox. Enter your e-mail address in the box at the top of this page.