When I read about gladness and joy in the Bible, some days I gulp hard because that is so "not me." I've read that life is 90% attitude. I've written and spoken on the importance of choosing joy, but all that went out the window for a few hours last Saturday.
We were going to the beach, but I was NOT a happy camper. That just goes to show how much I need Jesus since I'm blessed to live on Turkey's lovely Aegean coast.
"We're leaving at 9:30 a.m.?" I asked my husband.
"That's way too early for Turks." I was miffed at the departure time and at the destination for our church outing. How were we going to find Ekmeksiz Beach? The person who recommended it wouldn't be coming.
When we got to church, no one was there. By 10:00, fellow leaders Alex and Liz showed up with their kids and two foreign single girls. Not another soul in sight.
We left at 10:45.
Two hours later we were still driving along a strip of unknown coast. We gave up on finding Ekmeksiz Beach. Everyone was hungry. By this time we'd go for anything.
We pulled up to a lonely beach. When we got out of the car, an expanse of dead grass and stickers stretched between us and the shore, which was full of rocks and dirt instead of sand. The place had one bright spot: a rustic patio with a grape vine covering overhead for shade. I sat down and tried not to think of all the beautiful beaches we could have gone to.
The men set up the barbecue, and an hour later we were laughing at the table. I enjoyed grilled chicken, vegetables, and delicious apricots. I felt the ocean breeze, and for the first time I noticed green trees ripe with purple berries surrounding the patio.
Maybe this was a beautiful place after all.
An hour later, we jumped into the water from a dock and laughed at how cold it was. Walking along the shore, I marveled. Hours before, I'd only seen dried grass, stickers, and dirt. Now I could see trees, water, and the surrounding coastline. All of that beauty had been there when I'd gotten out of the car, but I'd missed it.
How much beauty do I miss in life because of a rotten attitude?
Do you have days when you can't see the flowers for the thorns?
How about trying these attitude lifters?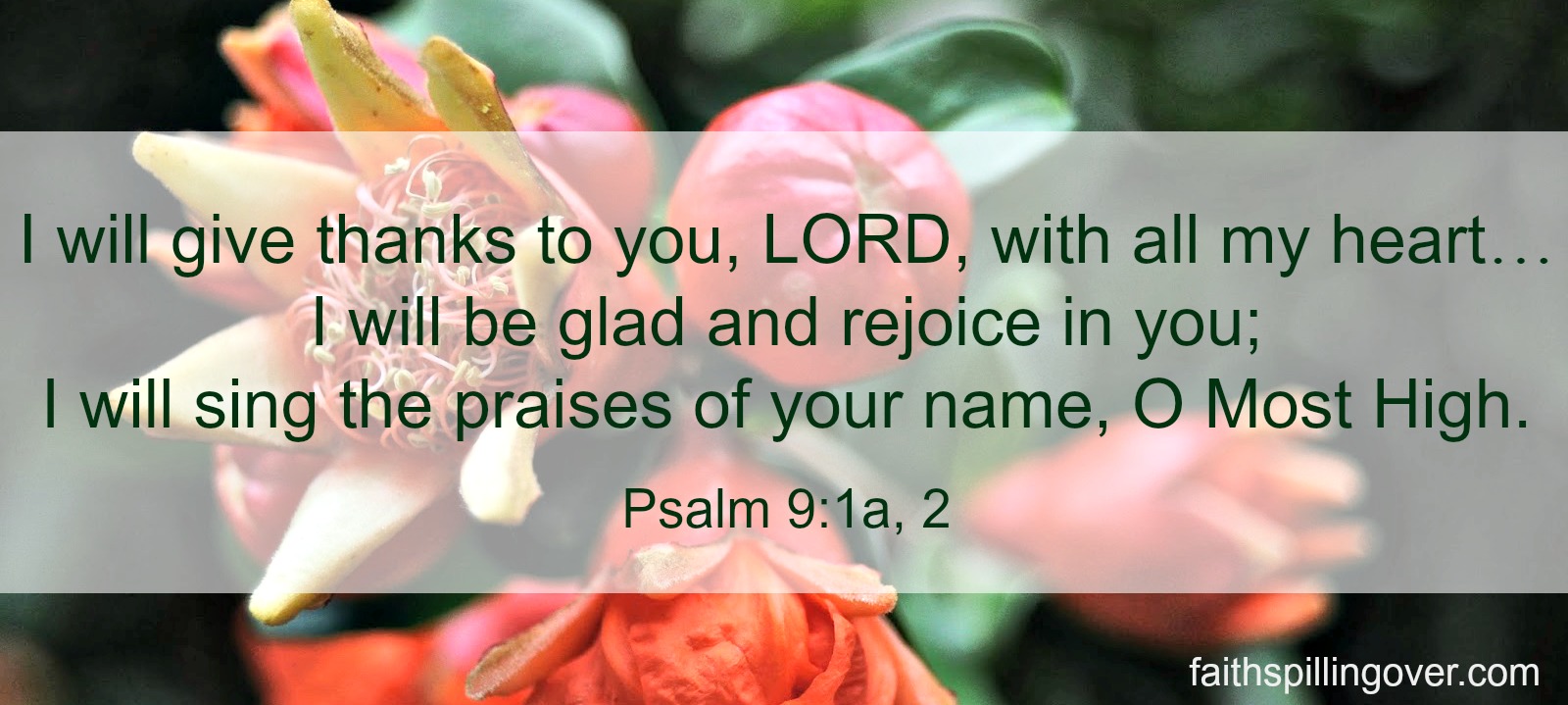 Look for Beauty
It's all around us: in the faces of our children, in the taste of a summer peach, or in the satisfaction of a job well done.  God sends so much beauty our way, but we miss it for looking at the dirt. Our beautiful God's hand is all over our lives. He guides and blesses in a thousand little ways.
Give Thanks
When you see God at work, whether it's in the beauty of a flower or the smile of a friend, thank Him for it.
Praise His Name.
Nothing changes my stinking attitudes quicker than a conscious choice to offer God praise for His goodness and love to me. When I worship, I feel like I'm speaking God's love language, and He draws me closer. I can see His beauty.
Even our worst days become a wee bit more joyful when we make an effort to look for beauty, give thanks, and praise our Awesome God.
Now it's your turn.  Where do you see beauty in your life today?