I look in the mirror and see smile lines crinkle around my eyes. My hair is graying, and middle age spread is spreading about my middle. I don't look much like Jesus. I look like a homeschooling mom hanging on by a thread: rumpled clothes because I had no time to iron, and hair that was brushed hours ago at 7:00 a.m. Looking at my spattered apron, you'd have no idea that Jesus lives in me.
His Word says I'm a temple of His Holy Spirit.
I'm His living letter.
The Jesus in me is the first Jesus my kids see in the morning when I knock on their doors and wake them.
The Jesus in me reaches out to squeeze my husband's shoulder or give him a kiss.
The Jesus in me prays for a friend who is struggling and listens if she needs to talk.
The Jesus in me smiles at my neighbor and takes a moment to say hi or share good news.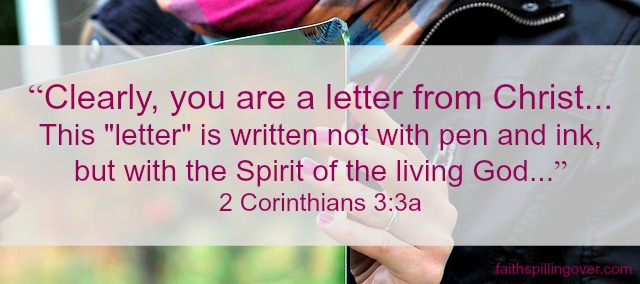 I'm the only Jesus some of my neighbors may ever see. (That scares me!)
That scares me because the Jesus I carry inside sometimes gets tarnished. I snap in irritation rather than speak words of life. I think about my own needs rather than try to understand my friend.
Some days I don't want to act like Jesus. I'm tired. I'm selfish instead of self-sacrificing. I want to retreat rather than talk with my teenager, listen to my husband, or teach Sunday school. Last Tuesday, I didn't want to go to our English conversation club. Each week we have an opportunity to be Jesus to students learning English. I didn't feel like it, but God got a hold of me, so I went (and had a great time).
You too? Ever wonder what kind of Jesus you're showing to the world?
The good news is we don't have to be perfect for people to see Jesus in us.
If we're transparent about our weaknesses, Jesus shines through us more brightly. If we confess our sins, God cleanses us and keeps using us. When we admit our failures and apologize to others, they see we're just people too. Cracked vessels that let the light of Jesus shine through.
Who can you be Jesus to today?
Who can you smile at? Who can you touch or hug? Who can you call on the phone? Who can you send a text or write a note to? Who can you help? Who can you be a friend to today?
You're His living letter, the only letter from Jesus that some people may read.
I'm excited today to link up with Suzie Eller's #LiveFree Thursday. Also linking up with Holly Barrett's #TestimonyTuesday and Kelly Balarie's #RaRaLinkup. Check out these communities for more encouragement.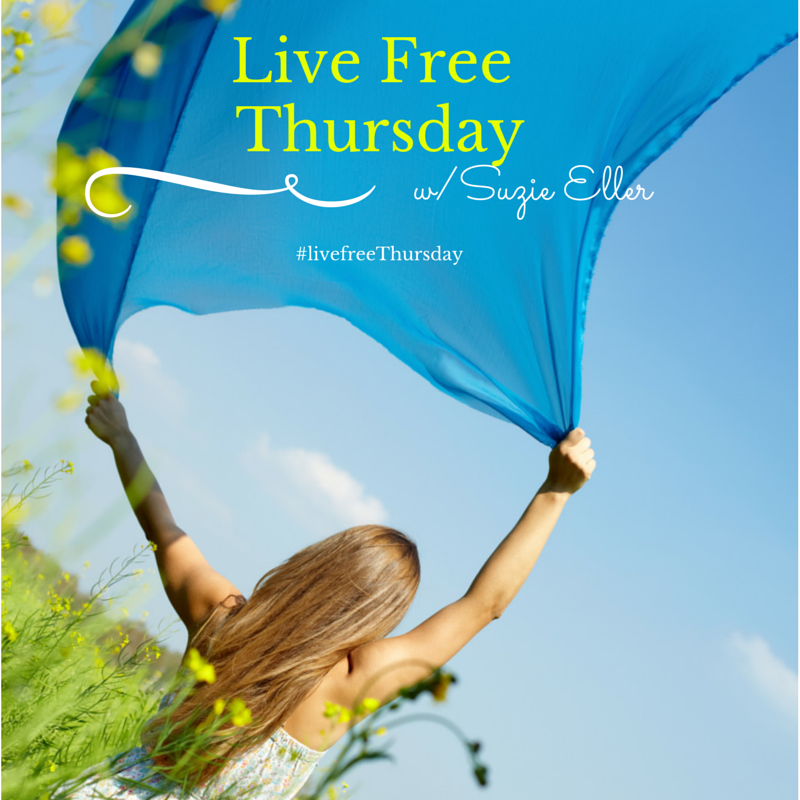 Did you enjoy this post? Subscribe to get fresh servings of Faith Spilling Over delivered to your inbox. Enter your e-mail address in the box at the top of this page.
Photo Credit: Creative Commons