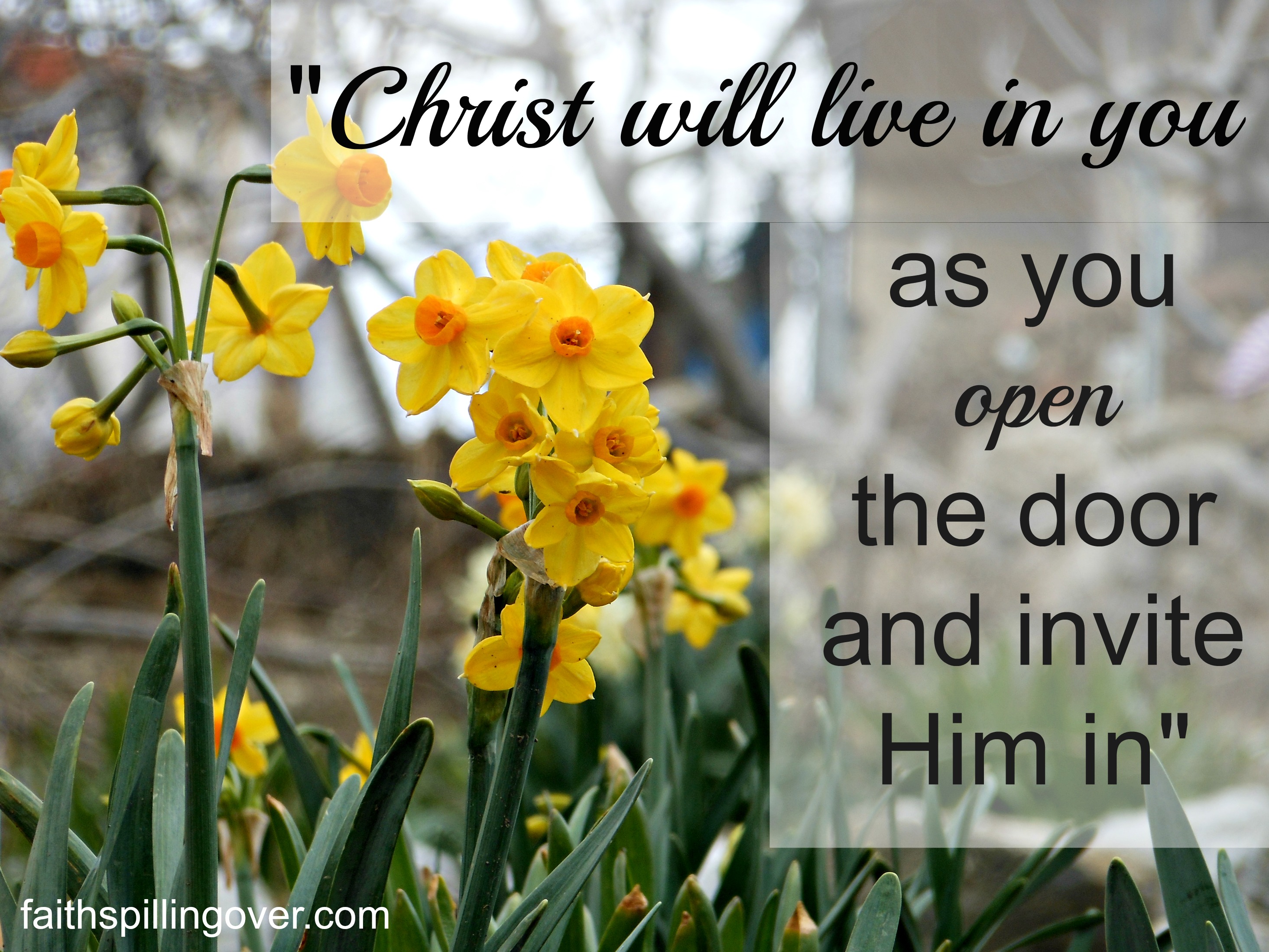 "You've already told me this four times. You don't need to tell me again." The customer service woman on the phone snapped at me.
Do you ever have days when you need more everything? More trust, more patience, and more strength for circumstances that leave you feeling short?
I'd made several phone calls, been on hold for an hour, and now the woman from the airline was telling me she couldn't issue me a ticket. My sweet dad was coming from New York to visit us in Izmir, Turkey. We were thrilled and thankful until a severe snow storm closed the airport in Istanbul and left Dad trapped in a hotel for two days.
This was not what you would want for your 73 year old father whose wife of 25 years had passed away 8 weeks earlier.
The first day I'd taken a deep breath and kept praying for God to bring Dad to us quickly. By day two my patience eroded. I knew that in a backlog of thousands of snowbound passengers, Dad could be lost in the shuffle.
After several hours and lots of prayer, the airline issued the ticket, but I was convicted by how easily my peace and joy were zapped. Once again I realize how desperately I need more of Jesus in my life. Have you had days like that?
The good news is that Jesus always responds when we open the door and invite Him in.
"I ask him to strengthen you by his Spirit—not a brute strength but a glorious inner strength – that Christ will live in you as you open the door and invite Him in." Ephesians 3:16, 17a (MSG)
Will you join me today in opening the door and asking Jesus to come in?
Who doesn't need more of Jesus?
When we fall short on patience, hope, gentleness, and love, Jesus comes and takes over if we let Him. His Spirit empowers us with a strength we didn't know we had if we'll open the door and invite Him in.
Whatever circumstances you're facing today, join me in whispering a prayer and calling on His name.  He'll come with whatever we need. When we open the door and invite Him in, He comes.
I'm linking up with Kate Motaung's Five Minute Friday. Writers all around the world join in a flash mob of free writing. This week's prompt was "Open." Join us over at Kate's place for fun and encouragement.
Also joining Susan B. Mead's #DancewithJesus and Barbie Swihart's Weekend Brew.