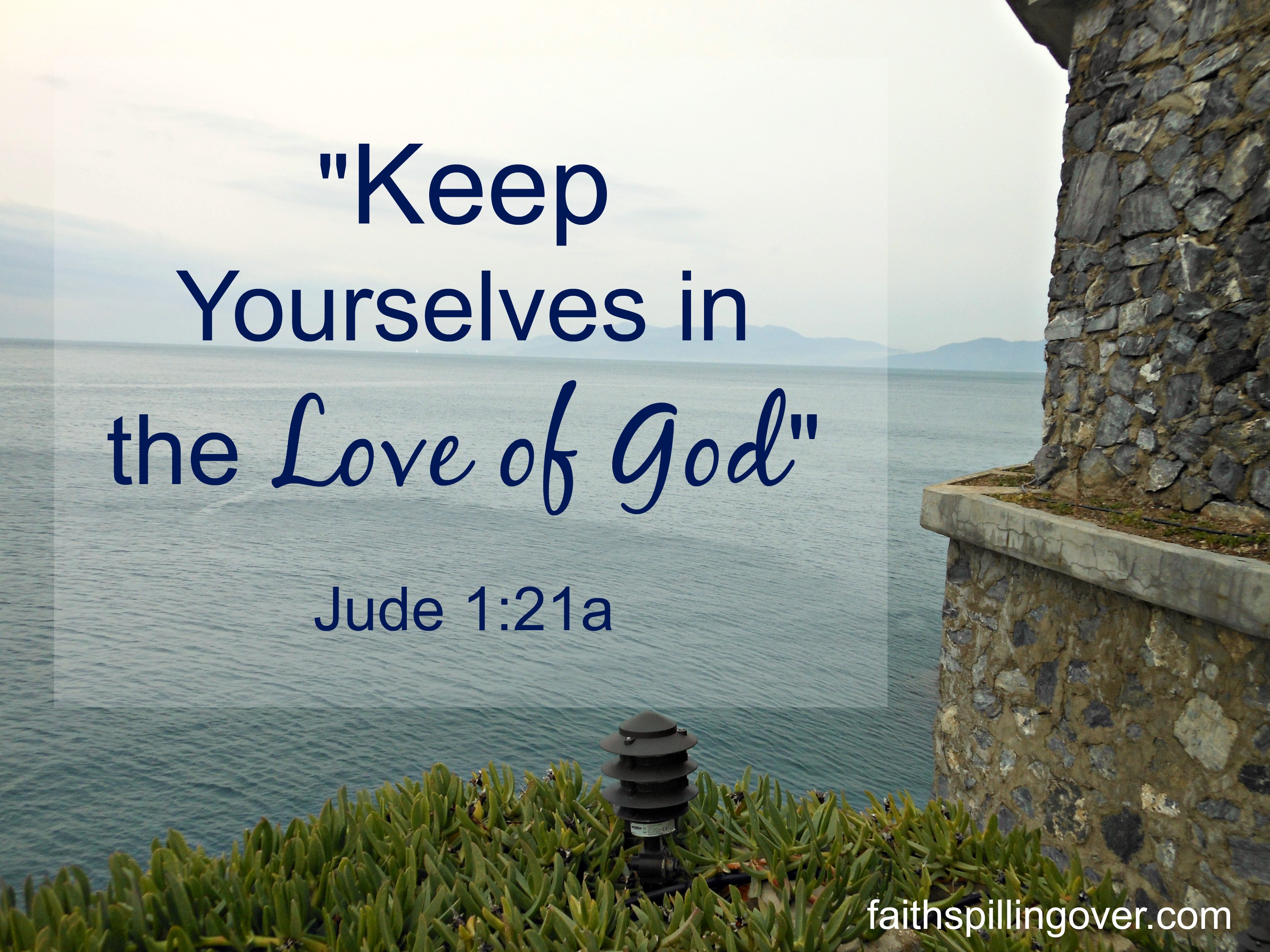 In the course of one day, so many forces can threaten to undo you: the dropped raw egg on the floor at breakfast, snappy words spoken in haste, nagging worries about someone you love, the wondering how you're going to get it all done.
God's love is our anchor in the teapot tempests and big storms of life. How do we keep ourselves firmly rooted in Him? Even little challenges threaten to shipwreck me and leave me floundering.
Today, I'm going to focus on keeping myself in God's love, no matter what obstacles I meet up with. If my girl and I argue, if my husband and I exchange words, or if I burn dinner I'm going to:
Stop
Breathe in Deep
Focus on God's Presence
Reach Out to Jesus
Call on His Name
Ask the Holy Spirit to Fill Me
And Receive His Love By Faith.
I want to keep myself in God's love. Friend, I pray that today you'll have a sense of His presence even when you're running late, stuck in traffic, or on hold calling about your broken washing machine.
Let's keep smiling and keep ourselves in God's love no matter what.
Now it's your turn. What's the biggest challenge you've faced this week?
This is the first time that I've linked up to Kate Motaung's Five Minute Friday. Writers all around the world join in a flash mob of free writing. This week's prompt was "keep." Join us over at Kate's place for fun and encouragement.
Also joining with Susan B. Mead's #Dance With Jesus Linkup.