Sometimes I wish I had a recipe for life, where I could follow clear, step-by-step directions and get something delicious in the end. When life gets complicated, we long for instructions that will give us the results we want. We need clarity and yearn to know our next steps.
What does your life look like right now, friend? Does a job change, a new city, a new baby, or a a newly empty nest have you longing for a recipe for clarity? Maybe your life is so busy you just need a plan to calm the chaos.
Jesus gives his followers not a recipe, but a road to follow: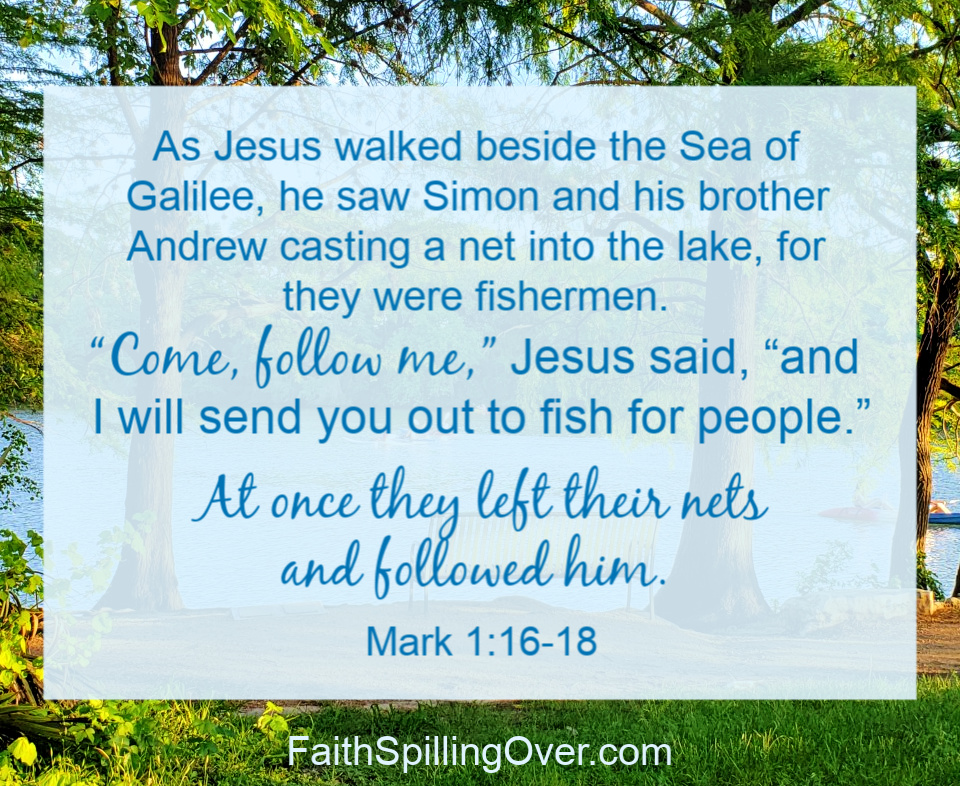 When I read these words, life sounds simple. Jesus gives us a call and a promise: if we follow Him, He will use us to bring life to others.
It sounds clear enough, yet on the daily, following Jesus gets complicated fast when I start trying to figure out things on my own. So many needs. So much to do.
I forget my number one job is to keep company with Jesus.
Jesus called Simon and Andrew, so they would follow Him, be with Him, work with Him, and walk with Him. When we follow Jesus, He'll show us our next right thing. Each day. Each hour, if we ask him.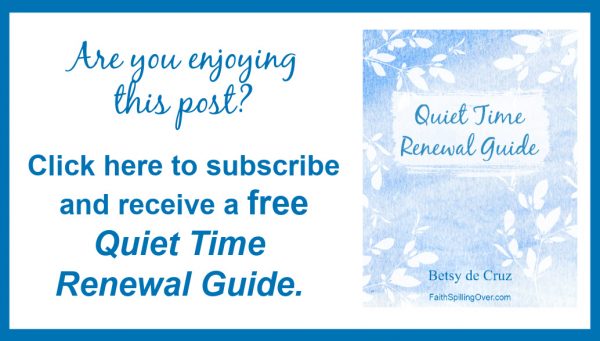 My Road to Calm and Clarity
The Next Right Thing podcast came along for me at the perfect time. Last year as my family and I prepared to leave our overseas home of 16 years, move to America, and send our youngest to college, life felt overwhelming.
But each Tuesday I looked forward to listening to Emily P. Freeman's stories, prayers, and simple wisdom. The Next Right Thing brought peace and calm to my soul, reminding me Tuesday after Tuesday that my friend Jesus would never let me miss His plans for my life.
Clarity came as I realized my next right thing was to look to Jesus for my next steps.
You can imagine my joy when my favorite podcast became a book! The chapters are short, so I read one a day. What I love about the book is how each chapter closes with a "practice" and a prayer. Being a practical, how-to woman, I love it when a book gives me ideas for how to put truth to work in my life.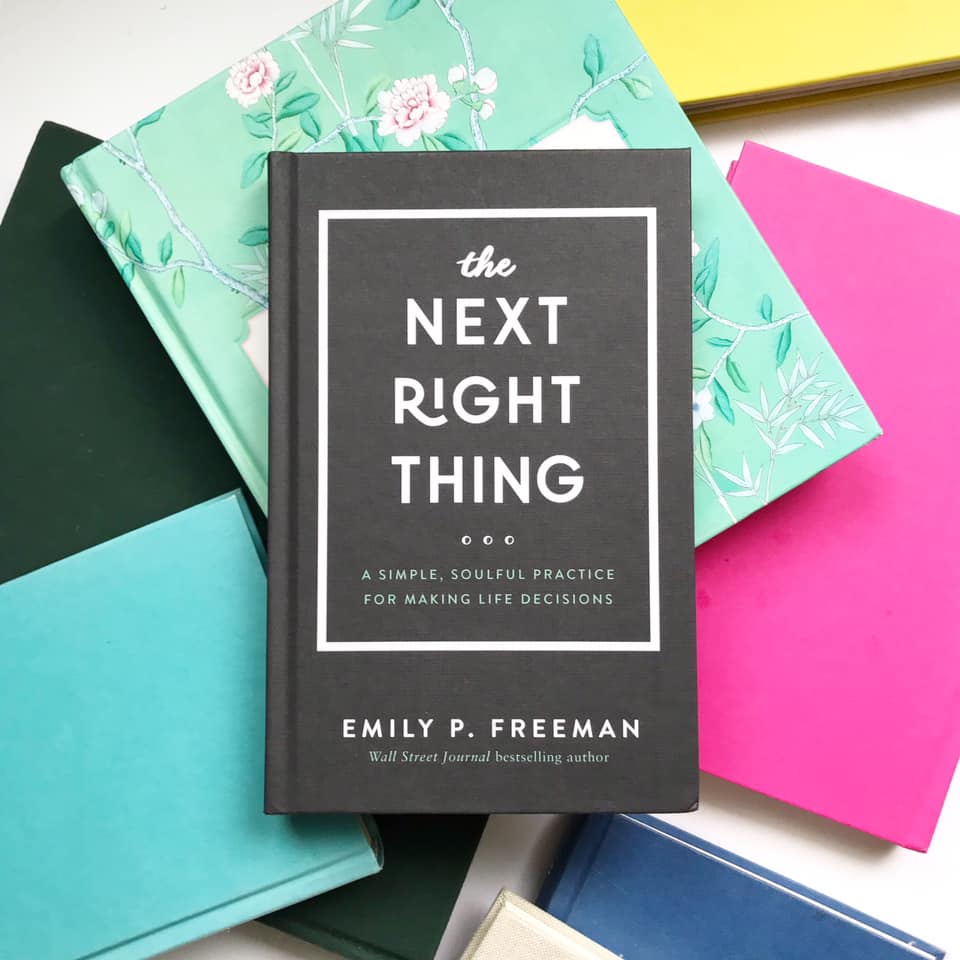 "The Next Right Thing" is a life-giving, peace-bringing mantra for my soul.
What is your next right thing?
If you are feeling frazzled, uncertain, or overwhelmed by the demands and expectations you're living under, may I encourage you to step back a moment and turn your eyes to Jesus? Breathe deep. Light a candle. Take a walk. Do whatever it takes to help your soul calm down.
Ask Him simply, "Lord, what is my next step?"
And listen. His answer might surprise you. Sometimes we're looking for big solutions, and "now-everything-is-solved-for-the next-10-years" answers, but Jesus wants to show us a simple, next right thing.
It could be as simple as:
Choose trust and pray one more time for your need.
Invite Jesus into your situation.
Ask Him what you need to know.
Take a nap or go to bed early.
Change your baby's diaper.
Invite Your teen to coffee
Tidy your workspace.
When we think of life in terms of following Jesus, we can breathe easier. We don't have to figure everything out today. We can focus on following our Shepherd and Guide.
Now it's your turn: What is your next right thing?
Are you facing the challenges of life on an empty tank? Need help renewing your relationship with God?