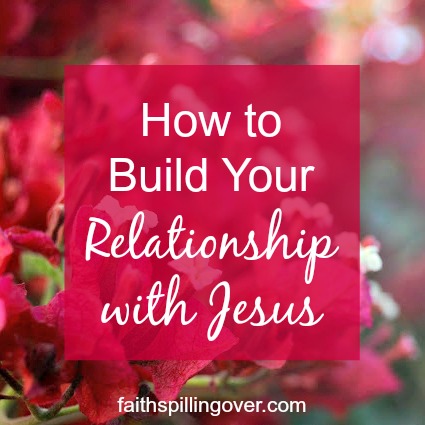 Have you ever taken a scroll through social media looking at pictures of people having fun together and ended up feeling like you didn't have a friend in the world? Especially during the holiday season, seeing all the Best Friends Forever pictures can make you feel down when your kids have the chicken pox, and you haven't seen a living adult soul in 2.5 weeks.
I don't know about you, but I tend to let my happiness and feelings of fulfillment revolve around my relationships. Which works well if your family and friends are always perfect and perfectly present to you 100% of the time.
But for most of us, basing our lives and happiness on our relationships is shaky ground. We learned that back in middle school when Sarah said she didn't want to be our friend anymore, or Joe wouldn't sit with us on the bus. As adult women, we learn it all over again when our husbands just can't quite understand us, or a friend hurts our feelings.
Do you ever wish you had a Best Friend Forever? One who would never let you down? One who would always be there to listen?
How easily we forget our most vital relationship is with Jesus Christ
.
When we invest solidly in our relationship with Jesus, all our other relationships tend to improve. We feel happier and more peaceful…
Follow me over to Melanie Redd's blog to read the rest of my guest post at her site. Let's start the Christmas season off on the right foot by making our relationship with Jesus our top priority.
Note: Advent will start soon! I took great joy in creating Treasuring Christ, an Advent reading plan to help us focus on our relationship with Jesus this December. Each day, we'll read a Scripture passage and meditate on a name for Christ that comes from the passage.  If you'd like to receive Treasuring Christ,  click on the image below to subscribe to my blog; you'll receive it on Thursday, November 29th. {If you've already subscribed, you'll get it in my newsletter.}