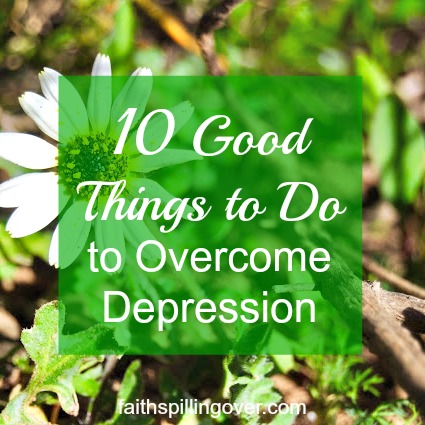 I had my first real experience with depression the year I prayed for more joy. In January, I was fired up to pray that 2009 would be the year of joy. I expected a great year, but by March, depression set in.
"Really? Are you kidding me?" I asked God.
I'm usually an upbeat, optimistic person, so I didn't know how to react. As weeks passed, the cloud of depression only settled more firmly over me. I read every scripture I could think of, but many days I was near tears. James 1:2 said, "Count it all joy, my brothers, when you meet trials of various kinds," and I told myself to count it all joy. But who could feel happy about being depressed? I struggled for months with feelings of hopelessness.
Although I probably needed a counselor, I never saw one. However, I had a supportive husband and a few close friends who listened to me. Ironically, my depression lasted 5 months during what was supposed to be my "year of joy." Today I realize I learned more about joy that year than ever before or since…
You can follow this link to join me on Crosswalk.com, where I'm sharing 10 Ways Christians Can Fight Depression. Because hope is always around the corner.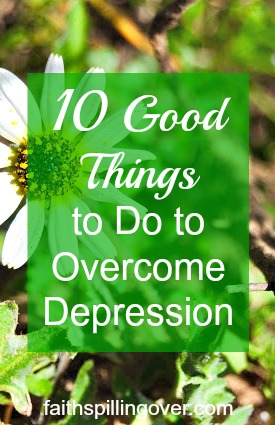 If you'd like fresh servings of Faith Spilling Over delivered weekly to your inbox, enter your e-mail address in the box in the sidebar. I'd love to send you my free guide, 10 Days to More. You'll find 10 ways to study and engage with God's Word.
Also linking up with Kelly Balarie's #RaRaLinkup, Jennifer Dukes Lee's #TellHisStory, Holley Gerth's Coffee for your Heart, Crystal Storms' #HeartEncouragement, Salt and Light with Alisa Nicaud, and Arabah Joy's Grace and Truth. Check out these communities for more encouragement.