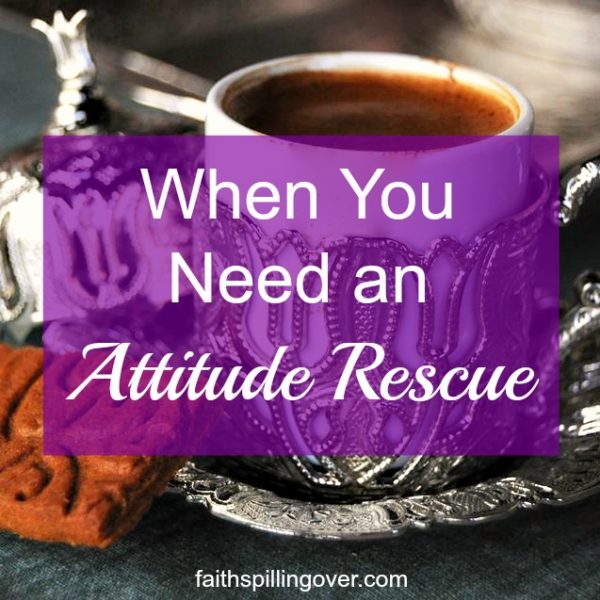 Do you ever get hot and bothered when people unexpectedly change your plans? Like that time I didn't expect visitors to arrive two hours early and find me in pajamas.
After a leisurely Sunday breakfast, I was cleaning the kitchen while my husband took our daughter to skating practice. I looked at the clock. Our house church started at noon. If I timed everything right, I could take a shower and finish preparing the lunch I'd serve to fifteen people at the end of the meeting.
The doorbell interrupted my thoughts. The first guests had already arrived.
Panicked, I ran down the hall to my son's room.
"Andres!" I called. "Answer the door! I've got to take a shower!"
I raced to the bathroom, locked the door, and somehow emerged fifteen minutes later with clothes and makeup on. I'd love to say I was calm and peaceful while I made tea and talked with our visitors, but I'd be lying. On the inside I was uptight and fretting over how I was going to get lunch ready.
I worried needlessly. We ended up having a great meeting.
Believe it or not, I've found myself in pajamas when guests arrive lots of times.
I live in the Middle East, where spontaneity reigns supreme. People arrive late, early, or they may pop in for an impromptu visit. You plan tea and cake for three ladies, but eight show up.
Looking on the bright side, this relaxed approach to life makes for many happy surprises. But it can also be hard for a planner girl like me. A girl trying to represent Jesus to the people around her. Only they can't really see Him if she's in a snit because they're bumping into her plans.
People Change Our Plans
You probably face unexpected interruptions because you have people in your life too. The school calls to say your child is sick. Your teen ran out of contact lens solution and tells you about it as you pull into the driveway after a grocery store run. Your husband needs a favor. Most days bring at least one assignment you didn't count on.
I get frustrated more often than I'd like to admit when my people need something I didn't expect, but I want to change my reactions. Just in case you do too, here's a plan we can work on together:
Letting Go of Hot and Bothered When your People Bump into Your Plans:
1. Stop in Your Tracks and Say Goodbye to the Old You
The Old Me gets bent out of shape when someone needs a favor while she's busy. She gets a martyr complex and starts an inner rant about boundaries.  If you're anything like me, stop in your tracks when that inner rant starts and decide to let go of the Old You.
2. Let God Renew Your Attitude
Of course we need healthy boundaries, but sometimes what we view as an interruption might be God's assignment. Will we be faithful and go the extra mile to serve someone else? As we ask the Holy Spirit to fill our hearts and change our attitudes, He'll give us the grace we need.
3. Put on the New You
Think about how Jesus would respond in your situation. Then in faith put on a smile and do that.  Do that Jesus thing. Put on the New You, the one created to be like God. Maybe the most important thing we can do to be like God is to put on love.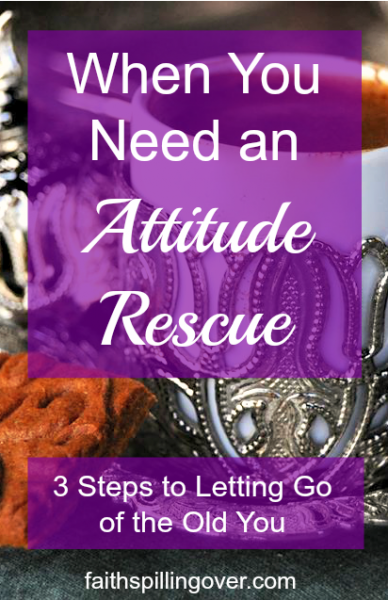 The next time someone needs something I didn't expect, I don't want to get crabby on them. Instead, I want to consider that it might be God's assignment, an opportunity to step out and put on the New Me, created to be like Him.
Now it's your turn:  How do you handle it when people bump into your plans?
This summer I'm writing a book, More of God: A Distracted Woman's Guide to Enjoying Meaningful Quiet Times. Here on the blog, I'll be posting edited stories from my archives about my life in the Middle East and what I'm learning here.
If you'd like fresh servings of Faith Spilling Over delivered weekly to your inbox, enter your e-mail address in the box in the sidebar. I'd love to send you my free guide, 10 Days to More. You'll find 10 ways to study and engage with God's Word.
I link up with Kelly Balarie's #RaRaLinkup, Jennifer Dukes Lee's #TellHisStory, Holley Gerth's Coffee for your Heart, Crystal Storms' #HeartEncouragement, Salt and Light with Shannon Guerin, and Arabah Joy's Grace and Truth. Check out these communities for more encouragement.