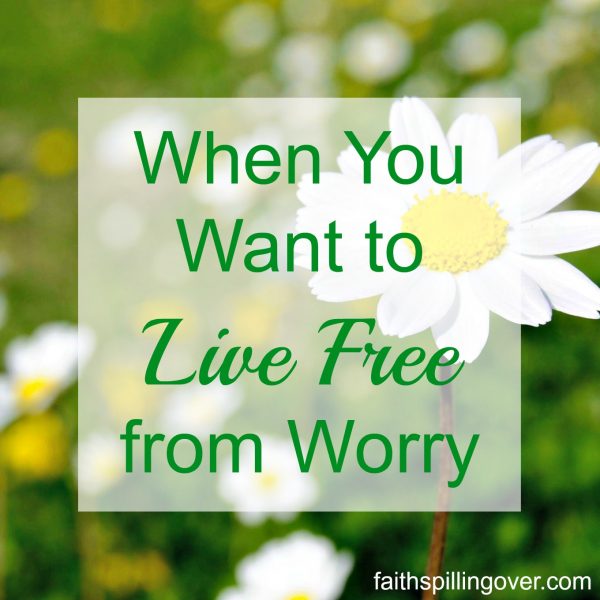 My mind can go in a thousand directions at once. It's like having a mental computer screen with twenty windows open at the same time. At any given moment, I might be thinking about how to help my daughter with school work, when my husband and I can have date night, how my parents are doing, and how I'm going to get everything done.
Sound familiar? By nature, we women are multi-taskers and care-takers, aren't we?
All too often we live in a state of low-grade stress and worry
I live in a state of low-grade stress as I move through my days, knocking things off my to-do list, if I can find it in the first place! Rather than being present and focusing on the task in front of me, I let the 1,001 things that needed to be done yesterday cloud my perspective on today. Yet doesn't Jesus say His yoke is easy and His burden is light?
I let low-grade worry hover in the back of my mind as I do my best to care for the people in my life. I'll confess it right here: I worry about them more than I should. You probably do to. After all, what woman in her right mind wouldn't worry about her husband's job stress, her child's academic struggle or heart break, and her friend's depression? We love and nurture people. That's what God created us to do. Yet doesn't God call us to trust Him?
Recently God brought something to my attention: I'm letting work I have to do and people I love take center stage in my mind.
His Word gives me an action plan:
I love that image of Christ replacing worry at the center of my life. With Christ at the center, our minds are settled and our hearts are at rest. We know God is working everything for good.
Christ at the Center of Our Work
With Jesus at the center of my work, I don't have to live like a crazed, jet speed multi-tasker. Each morning I can come to Him and ask, "Lord would you give me wisdom to plan my day?" Throughout the day I can lift up each task to Him and pray for help. At the end of the day, I don't have to fret about what I didn't get done because I know He's guiding me, and His burden is light.
Christ at the Center of Our Relationships
When Jesus is at the center of my relationships, I can trust Him with my loved ones, knowing that He loves them more than I do. My worrying won't help my people one bit, but my praying can move mountains. His power can do more than all I ask or imagine. Ultimately, I'm called to love people, not to be responsible for their well-being. I can live freely.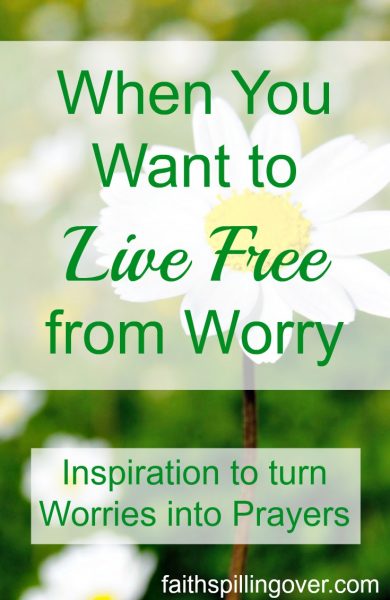 Am I living totally free from stress and worry today? No. But I'm making slow progress. Want to join me in seeking to make Jesus the center today? Let's pray:
Lord, forgive me for the times I let work I have to do and people I love take center stage in my mind. Give me the grace I need to return my thoughts to you each time. Help me trust your wisdom, love, and power. Jesus, I want you in the center. In your name, amen.
If you'd like fresh servings of Faith Spilling Over delivered weekly to your inbox, enter your e-mail address in the box in the sidebar. I'd love to send you my free guide, 10 Days to More. You'll find 10 ways to study and engage with God's Word.
I'm linking up with Holly Barrett's #TestimonyTuesday, Kelly Balarie's #RaRaLinkup, Holley Gerth's Coffee for your Heart, Crystal Storms' #HeartEncouragement, and Arabah Joy's Grace and Truth. Check out these communities for more encouragement.