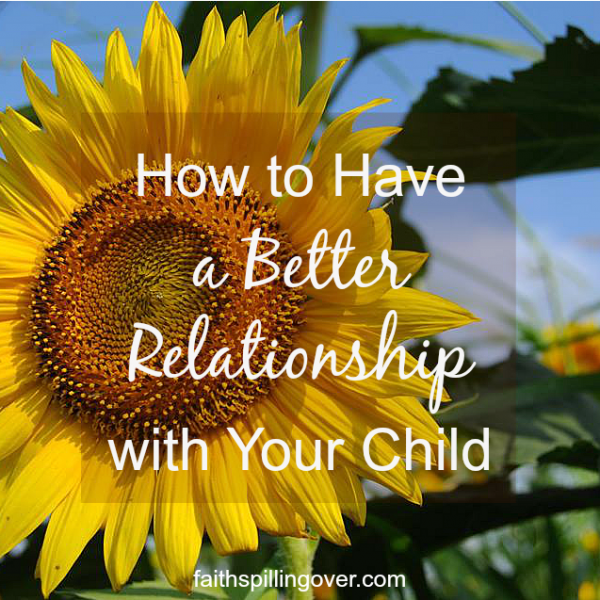 I adore my teens, but we drive each other up the wall sometimes. They roll their eyes and call it martial law when I get on the bandwagon and make announcements like, "From now on, we're cleaning our rooms around here, people." However, they both know I'm their biggest fan. I still don't understand how my husband and I managed to produce such brilliant, fun, and creative offspring. (Only God.)
What I love about parenting is building a relationship with kids who are developing their own interests. I enjoy doing things together like karaoke cooking. My kids and I have dialogued about spiritual lessons we get from the Rolling Stones song, "You Can't Always Get What You Want." Now there's texting and exchanging photos with my son who's away at college across eight time zones.
My bottom line parenting goal is to teach this by word and example: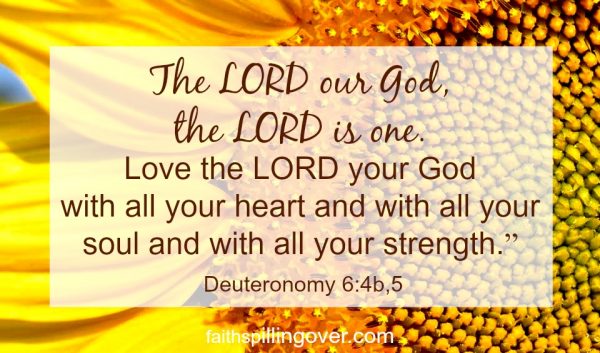 I'm no expert, but I suspect most of what our kids learn from us happens in the context of relationship.  Look at how God instructed His people to teach His commands to their children: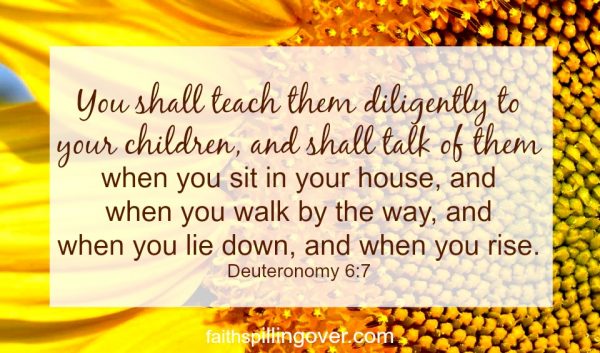 Did you get that? Sitting in the house, walking by the way, lying down, and rising. That's a lot of togetherness! I have so much to learn, but I've discovered that navigating the teen years grows easier when you build the best relationship you can with your child. It starts when they're little.
Last week I did some "scientific" Facebook research to ask experienced parents for ideas on relationship building with kids. (A few young adults with great parents chimed in too.) Here are their answers:
15 Ways to Have a Better Relationship with Your Kids.
1. Parent-Child Dates
Setting aside regular time to go out with one child for a meal or something fun helps him or her feel special. Several parents said they do this on a rotating basis and leave their other kids with their spouse or a sitter. My brother periodically meets his elementary aged kids for lunch at their school.
2.  Play Together
Playing gives you a chance to laugh together, whether it's Candy Land, Marco Polo at the pool, or gin rummy. It communicates, "I enjoy spending time with you."
3.  Family Devotional Times
Follow this link to read about why and how to do devotional times with your kids.
4.  Family Dinner
Read this post for more info on how to fit family dinner in why it's so important for kids.
5.  Family Vacations
One mom of teens said she loves camping because there's no internet!
6.  Family Day
Another mom wrote, "Saturday is a family day. We sleep in late, eat a special breakfast together, and watch a movie or go on a family outing."
7.  Family Outings
Eating out together after church on Sundays, going to the zoo, and going to movies add fun and shared experiences to your relationship.
8.  Read Aloud
Cuddling together with a good book bonds your hearts; you grow a repertory of shared thoughts and favorite books.
9.  Attend School and Sports Events
This is bottom-line faithfulness and good, old-fashioned parenting at its best.
10.  Listen
Blogging friend Holly Barret said this: "Listen when they talk. As they get older, you will hear some things you don't want to hear. But having them talk to you and know they can tell you anything is worth it."
11.  Be Available
Put down your phone, your work, or turn off the TV when your kids want to talk or play. Julie Lefebure says, "Be available at bedtime. When (my kids) were teenagers, it seemed like bedtime was when they opened up and shared what was on their hearts. Some of those talks cut into my bedtime, but that didn't matter."
12.  Be a Safe Place
Christy Scott Pierce said, "I assure them they can share their feelings with me. I'm a safe place…I try to ask them questions about how they feel and let them come to their own conclusions."
13.  Encourage their interests
Get involved when you can in their interest or hobby. Buy supplies they need. Share the experience by trying it out for yourself or by communicating your appreciation of their efforts. (A young photographer friend took the photos in this post when her dad took her out for a photo shoot.)
14.  Watch Your Words.
Our kids can exasperate us, but we can't let anger get the best of us.  Words spoken in a moment of anger can tear your children down and negatively affect your relationship for years to come. When we have to correct, let's do it gently and respectfully.
15.  Be a Cheerleader.
Notice God at work in them and let them know what you see He's doing. Always seek to encourage and build them up whenever you can.
I appreciated these ideas from other parents on how to build better relationships with our children, but maybe the best people to ask are our kids themselves. How about asking yours today, "What would you like to do together?" or "What's one thing I could do to make you feel special?"
No w it's your turn: How many children do you have? What's your favorite thing to do with them?
If you'd like fresh servings of Faith Spilling Over delivered weekly to your inbox, enter your e-mail address in the box in the sidebar. I'd love to send you my free guide, 10 Days to More. You'll find 10 ways to study and engage with God's Word.
I'm linking up with Holly Barrett's #TestimonyTuesday, Kelly Balarie's #RaRaLinkup, Holley Gerth's Coffee for your Heart, Crystal Storms' #HeartEncouragement, and Arabah Joy's Grace and Truth. Check out these communities for more encouragement.