Do you ever notice what a loud place our world is? We hear so many voices: memos at work, emails, phone messages, calls, texts, and family needs. You listen to a disturbing news story while you cook dinner. Your child needs to take 24 cupcakes to school tomorrow. Your teen needs to talk, and he needs a ride. The guy on the freeway behind you is flashing his lights and honking.
It can make your head spin and knock your soul off kilter. Pretty soon you're doing double back flips on the inside. You feel like you're hopelessly behind and there's not enough of you to go around anyway.
A few minutes with your Shepherd can get you back on track.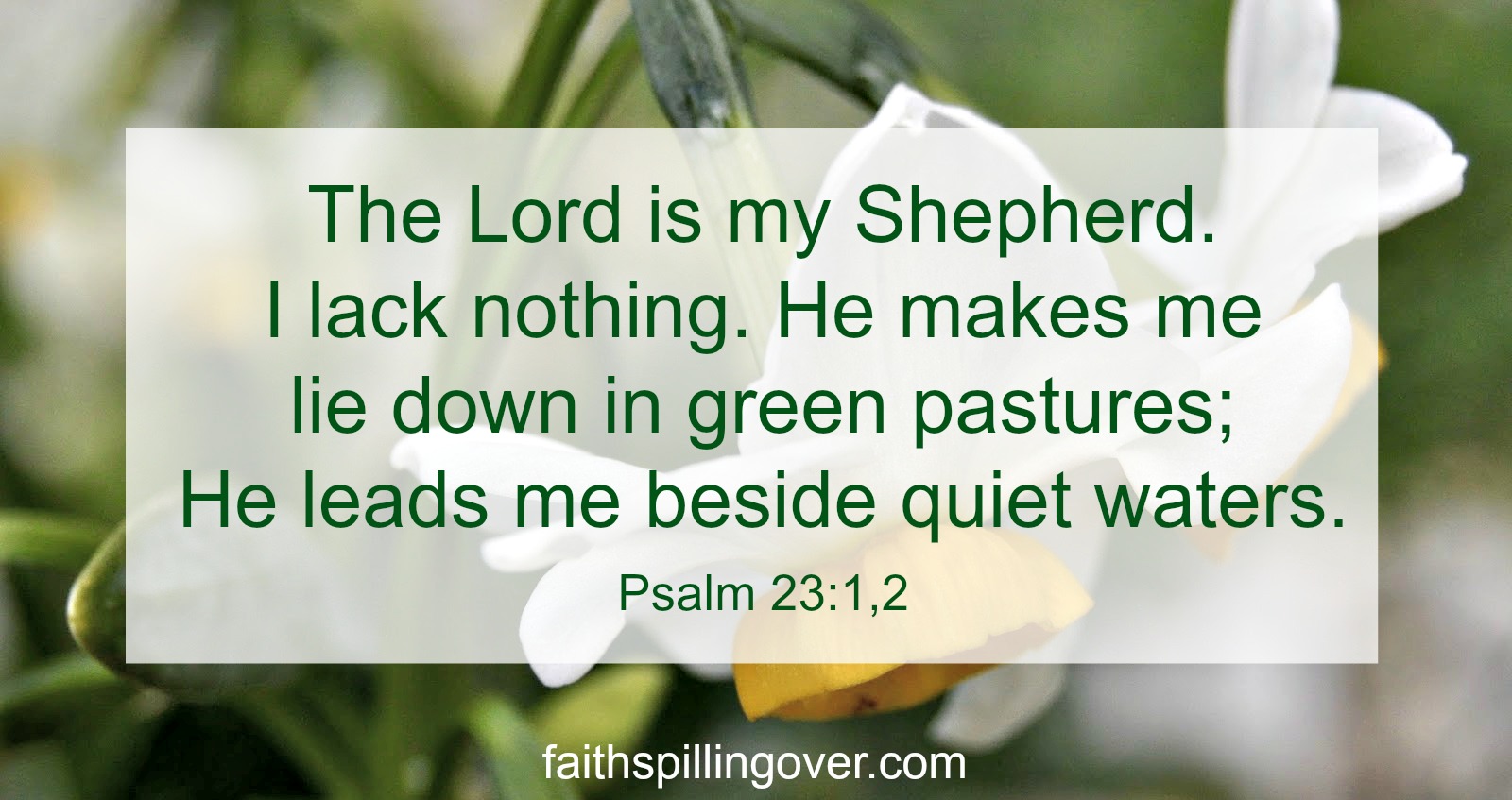 God is the Shepherd who cares for us. He gives rest to our souls and reminds us that we lack nothing.
He leads us to a quiet place.
In the quiet place, our Shepherd speaks words of encouragement, hope and direction for the day. He pours His Spirit into us to strengthen us from the inside out. He quenches our thirst with living water and renews our minds. He melts our anxiety and heals the aches and pains of our hearts.
How about finding a few minutes of quiet today?
Turn off the television at home or the radio in the car. Put your phone away for a few minutes and come to that quiet place. Just a few minutes with God in the morning gives direction to your day. Lift your heart up to God in the afternoon, and He'll bring a sense of calm to your soul. A few minutes at night prepares you to lay your head down on the pillow in peace.
Our Shepherd is waiting to quiet our hearts. I'm counting on Him to calm my double back flips too.
Now it's your turn: What's your biggest challenge when it comes to finding a quiet place?