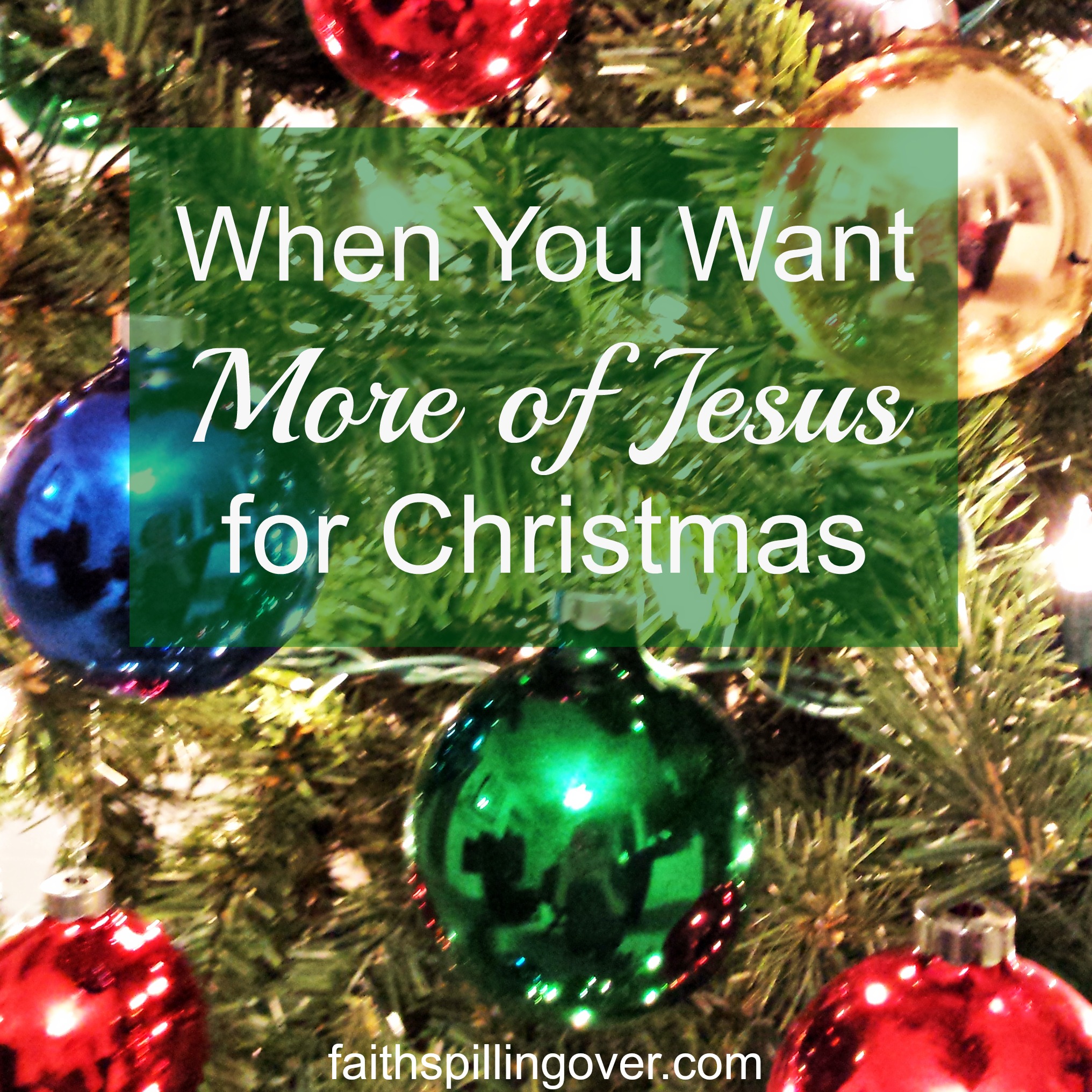 Instead of falling headlong into a frazzled holiday rush, how about if we take time to welcome Christ into our hearts and lives this December?
Advent means "arrival."
Can you think of a time you got excited about the arrival of a special guest? Maybe it was someone you love greatly, but rarely get to see. When my son Andres was about 8 years old, one day I invited a close family friend to dinner. Andres got so excited that several hours before her arrival, he pulled a chair close to the front door to sit and wait. He adored our friend and wanted to make sure he was the one to open the door when she rang.
What if we were that intent on opening the door to more of Jesus in our lives?
Let's open the doors of our lives and welcome the King of Glory in.
Let's invite Jesus into our everyday.
When Jesus comes, he opens our eyes to more joy. He brings glory and purpose to our work. He strengthens us for each task. He brings hope to our disappointments and assurance that there is more to life than what we see.
Let's invite Him into our broken places.
When Jesus comes, He brings His Spirit to renew our faltering faith. He brings his power to our weakness. He brings His Word to speak truth to our doubts. He brings healing to our brokenness and redemption to our failure.
How do we invite Jesus in?
To invite someone in, we have to open the door. What would have happened if my son hadn't opened the door when our guest arrived? He would have missed out.
Revelations 3:20 says, "Here I am! I stand at the door and knock. If anyone hears my voice and opens the door, I will come in and eat with that person, and they with me."
How amazing is that? He's always there waiting for us to let Him in. I need more of Jesus in my life, don't you? Let's open the doors of our hearts and lives to Him.
Open up our Busy Schedules:
How about slowing down a few moments each day to slip into His presence and rest there? Whether we linger over morning coffee, or set aside a half hour before bed, our King of Glory is waiting for us to open the door and invite Him in.
Open His Word:
Reading our Bibles opens a way for us to meet with our Savior. When we read His Words, His Spirit works, and we hear His voice.
Open our Eyes:
Let's open our eyes to see His hand at work in our daily lives.
Open our Hearts:
Let's invite Jesus to shine His light into our hearts. What do we need to let go of? Where do we need forgiveness? If we ask Him, He'll tell us. When we repent, He promises to cleanse us and make us new.
Let's make advent a special time to open our doors to Jesus and welcome him into our hearts, our homes, and our work. He is the King of Glory. As He comes, may He set our hearts on fire with joy and hope.