In my young crazy days as a new bride in El Salvador, I forced myself to learn to drive a standard shift car in crazy Salvadoran traffic. I was terrified, but I reasoned that a woman of faith gets behind the wheel even when she's scared. I wanted to be a woman of faith, right?
One evening when my husband was out of town, I had the brilliant idea to practice driving alone. I jerked our little red hatchback out of the driveway and took off down the road, stalling every 50 yards.  I got lost in a maze of streets downtown when I noticed the gas tank was on empty. I had no money, and I was too scared by the stories I'd heard of robberies to stop and ask for directions.
I started sweating. No money, out of gas, can't drive, and don't know the way home. Great.
Then I started praying, "God, please help me get home before the car runs out of gas!"
God must have answered that prayer because I made it home, and after that, I was never afraid to get behind the wheel of that little red car again.
Sometimes we have to get behind the wheel of life and trust God in the face of uncertainty.
Life can look uncertain, and we wonder, "What if I lose my job? Will my retirement fund be enough?" We watch the news, and our fears grow. "Will my kids be safe at school?"
Our greatest weapon against fear is trust.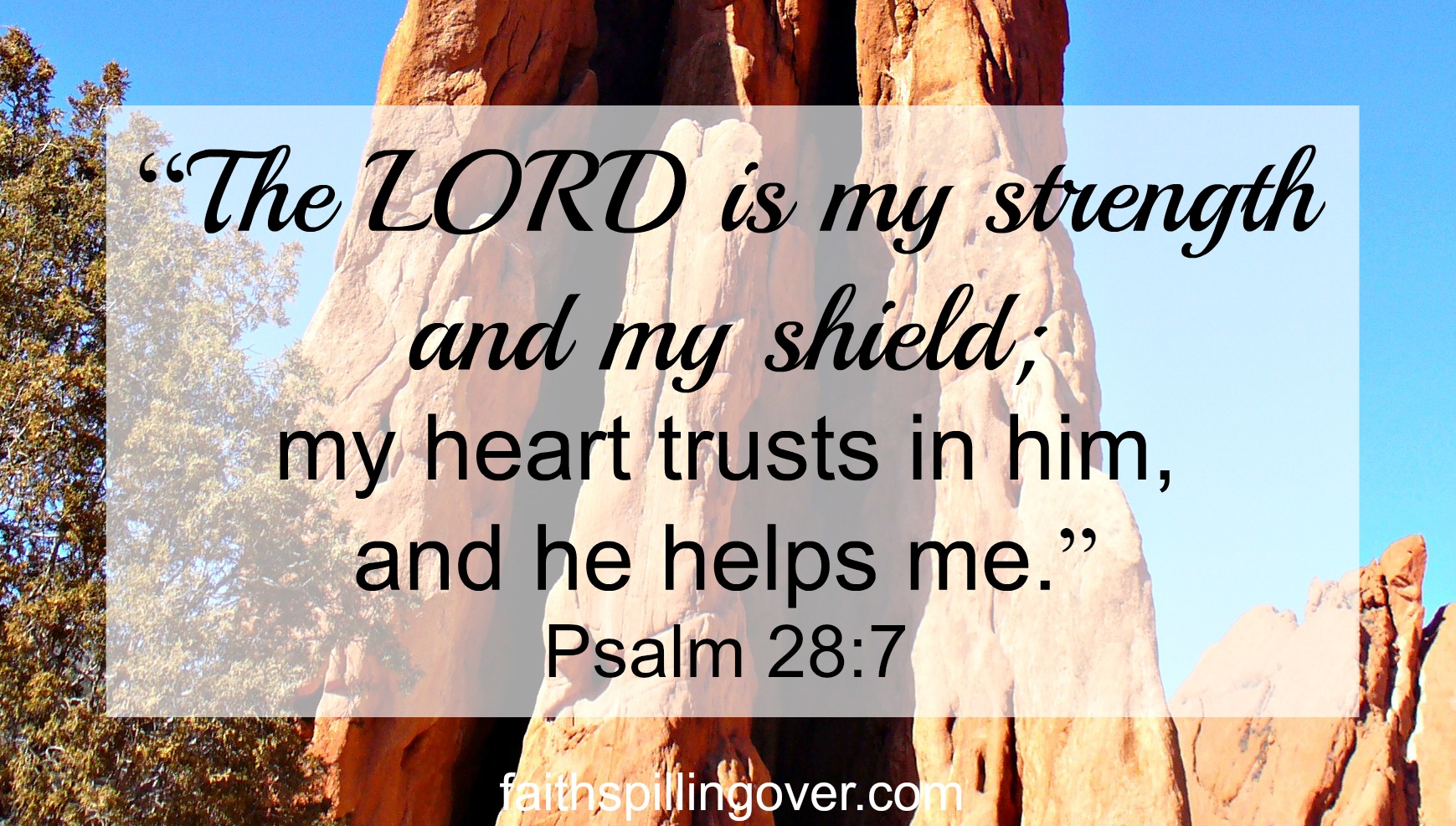 We may be tempted to trust in so many things: a big bank account, a new car that won't break down, a beautiful house in a nice neighborhood, or a strong husband or wife to care for us.
God's provision goes far beyond any bank account.
God is more dependable than the newest car.
He's safer and more secure than any house.
And He loves us more truly than the most faithful spouse.
No matter what you're facing today, friend, God is your Helper. Whether you're worried about how to pay the bills or how to make it through the day, you have a Helper you can trust. God is our unchanging Rock, our Fortress, and our Deliverer. He is our Strength, our Shield, our Joy, and our Hope.  No situation is too hard for Him, no obstacle too great, so let's get behind the wheel of life and trust Him. Are you in?
Now it's your turn: How has God proven Himself to be trustworthy in your life?