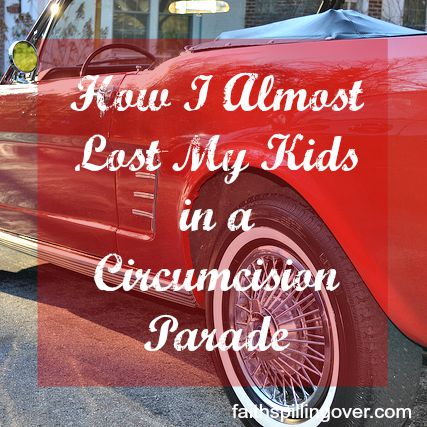 When neighbors invited us to their son's circumcision celebration, we had no idea what to expect. We'd only lived in Turkey 4 months. When we arrived, cars were lining up at the curb with doors open. Kids were piling in, thrilled to participate in a parade to celebrate Necat's big day. A drum boomed and a clarinet screeched. My 5 year old boy, Andres, immediately jumped into the big red convertible where Necat sat, accompanied by the drummer and horn player.
A neighbor coaxed 3 year old Camille out of my arms and into the convertible.
"Can't I go with my kids?" I asked.
"There's not enough room," she explained. "Don't worry. They'll be fine. It's always the kids' favorite part of the celebration."
Horns honking, drum and clarinet playing, the procession took off, and my kids disappeared while I stood at the curb watching…
I'm honored to be guest posting for my friend Katie Reid today. Follow this link to read the rest of the story and find out what a Circumcision Parade has to do with trusting God. While you're there, have a look at Katie's beautiful site. She's a kindred spirit who uses her photography, singing, and writing to point others to Jesus.
I love linking with these communities: Arabah Joy's #GraceandTruth and Susan B. Mead's #DancewithJesus.
Join me Tuesday, August 4th for a new blog series: