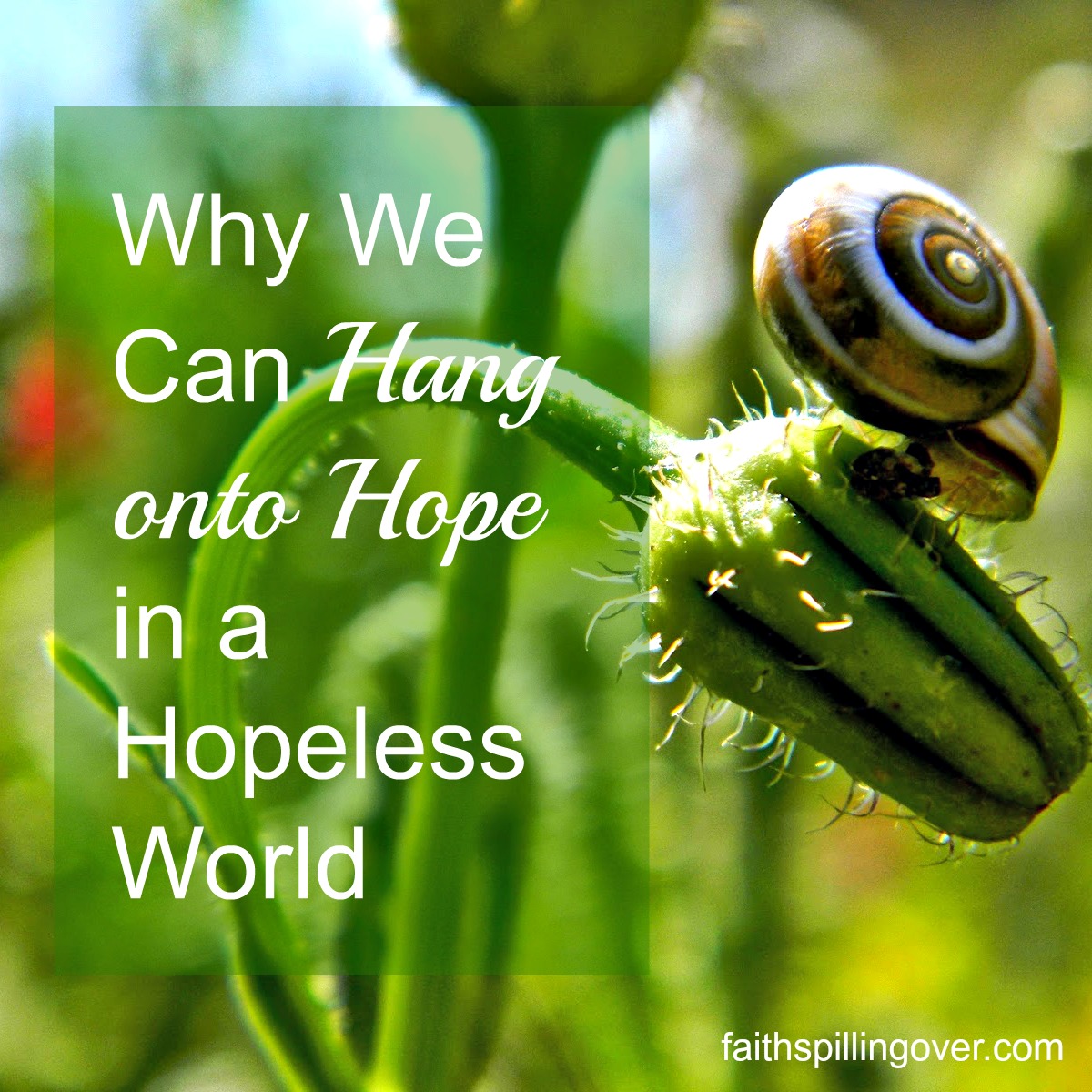 Have you ever faced hopeless situations when you wonder if God is on your side? Right now I'm hoping against all hope that my husband and I will find someone to sublet our apartment in the next 10 days. We've advertised for 6 months and prayed like crazy, but right now there's no one banging on our door asking to rent the place.
As we prepare to relocate from Turkey to Texas for just 9 months, I've told God again and again how much easier my life would be if we didn't have to pack everything up, put it in storage, and then look for another place when we return. I'm still hanging on to mustard seed faith. But if God's plan is different than mine? Well, then I hope He'll give me the strength to pack up during our last weeks of goodbyes!
Hope is a crucial ingredient that keeps us going through the challenges of life. Hope helps us to cut those carbs when we realize we really need to lose 10 pounds. Hope keeps us going through one more day of caring for an autistic child. Hope sustains us when we lose a job or a loved one.
Hope sets us apart. God calls us to be people of hope even when the world looks hopeless. Hope is a beacon that lights the darkest dark, but some days it's hard to hang on, isn't it?
Friend, I don't know what you're hoping for today. Maybe you're fighting to hold on to hope, or maybe you've lost it.
God's Word says it over and over: Our Hope is in the Lord.
"Be strong and take heart, all you who hope in the Lord." Ps. 31:24
"Yes, my soul, find rest in God; my hope comes from him." Ps. 62:5
God is a God of Hope.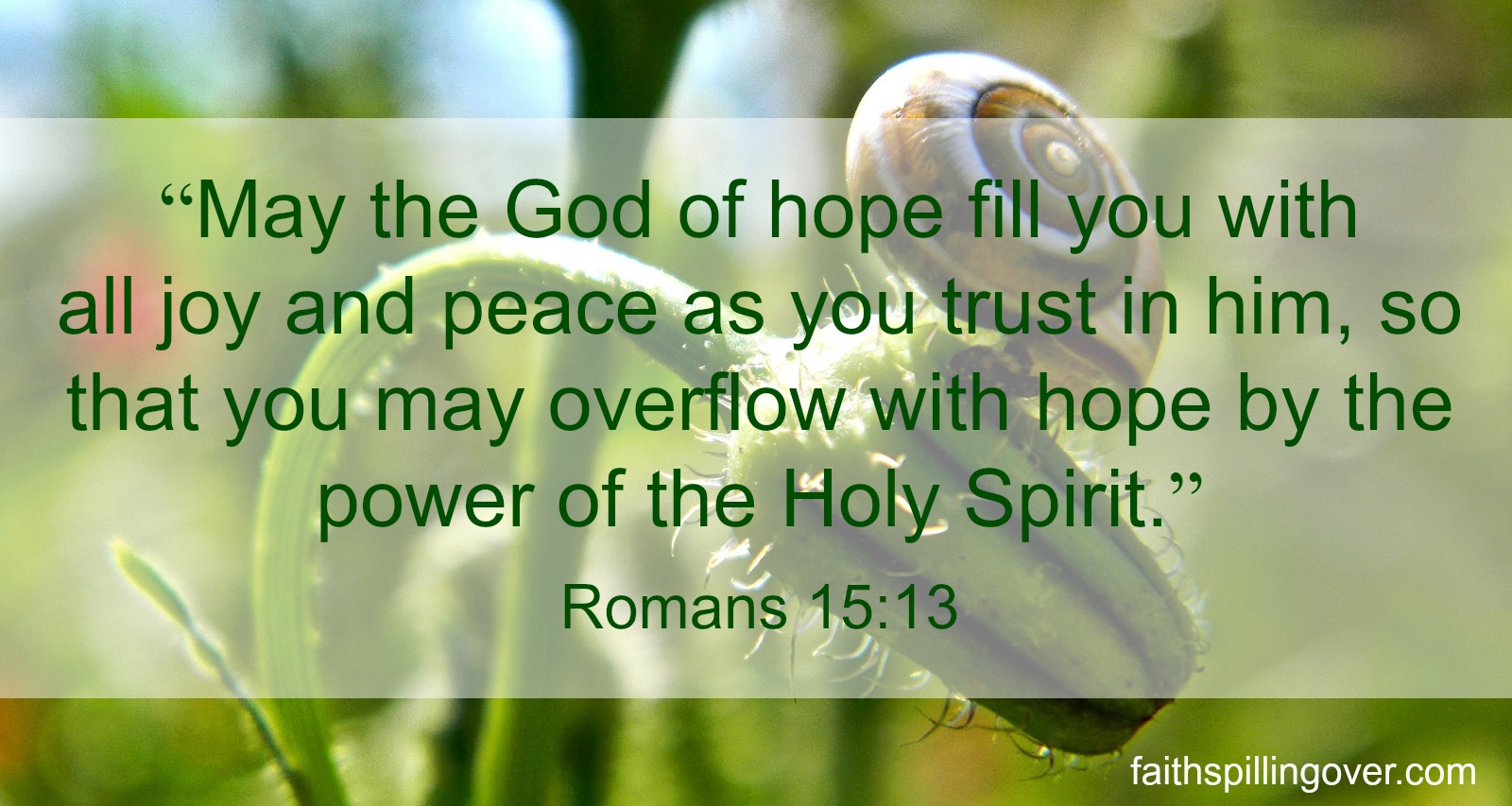 He has plans to give us hope and a future. We place our hope in His promises. We place our hope in the power of prayer and in his faithfulness and love for us. He can do immeasurably more than all we ask or imagine.
The Gospel is a Message of Hope.
We hope because Jesus conquered sin and death when he rose from the grave after the horrible crucifixion. And one day He's coming back to rule and reign forever. We have an eternal home with him where there will be no tears. Only rejoicing.
That's my greatest hope.
Now it's your turn: What are you hoping for today?
I'm linking up with Kate Motaung's Five Minute Friday. Writers all around the world join in a flash mob of free writing. This week's prompt is "Hope." Join us over at Kate's place for fun and encouragement. Also joining with  Grace & Truth,  Susan B. Mead's #DancewithJesus, and Barbie Swihart's Weekend Brew.
Did you enjoy this post? Subscribe to get fresh servings of Faith Spilling Over delivered to your inbox. Enter your e-mail address in the box at the top of this page.