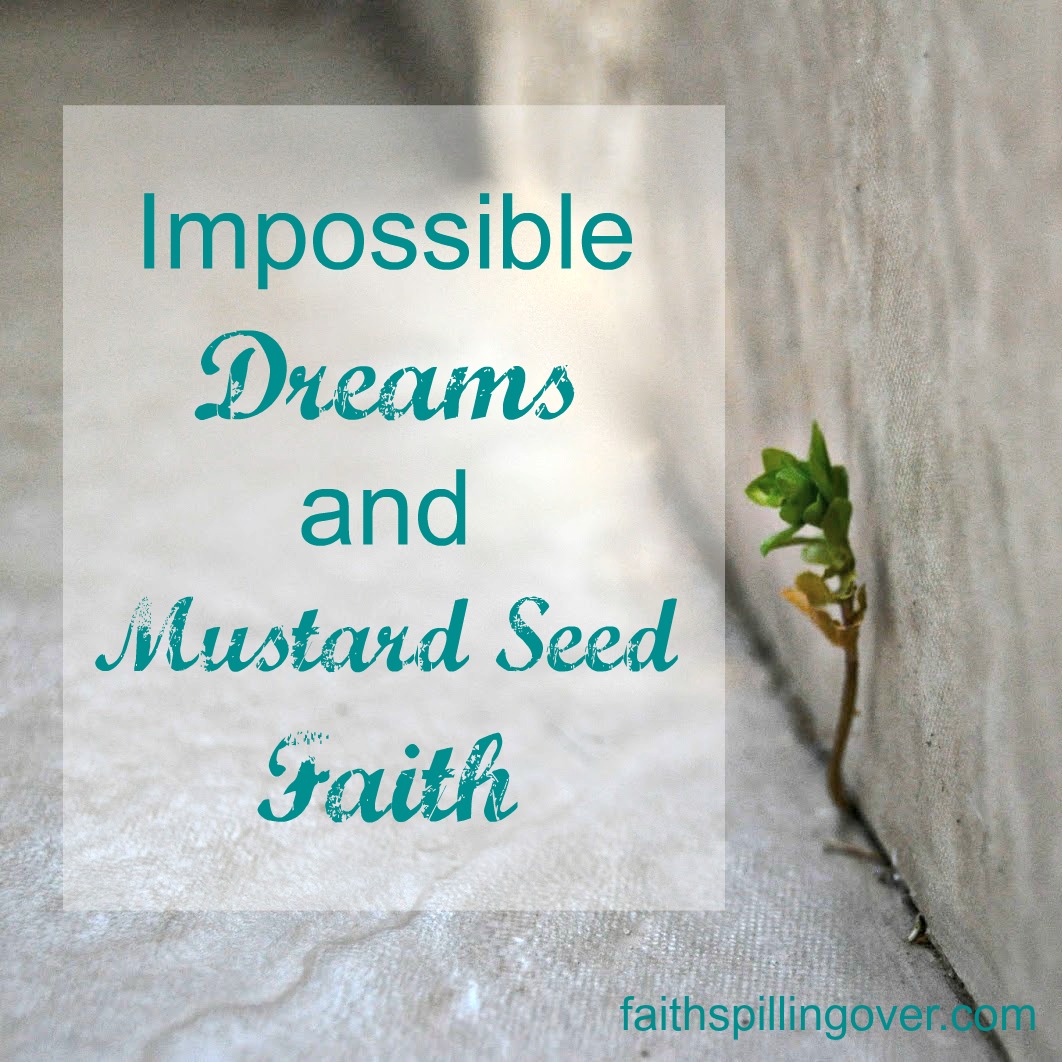 "Did you have any dreams last night?" Most mornings my daughter asks me this question, but I always disappoint her. I'm a deep sleeper. My head hits the pillow, and I lose consciousness until morning. No dreams by night.
I do most of my dreaming by day.
This middle-aged, home schooling, pastor's wife may not look like much of a dreamer. I spend my days corralling kids, doing errands, cooking, writing, cleaning, going to meetings, visiting people and having company. But in between, I dream. Some of my dreams are my own wild, crazy ideas. Like winning the lottery and spending a month in Italy.
Some of my dreams are God-given and God-driven:
Marrying a Salvadoran guy named Jose
Having children
Moving to Turkey
Planting a church with a team
Encouraging other women
Writing
God placed those dreams in my heart, giving me faith to believe what looked impossible. Even when I struggled to believe, the mustard seed faith God put in my heart was enough. I kept taking small steps. God has brought some of my dreams to completion, but some are still in process.
I keep dreaming. I dream of seeing my kids grown with families of their own. I dream of more growth for our little church. I dream of greater ministry opportunities and growth as a writer.
Some days it's still hard to believe these visions of mine.
But I keep hoping. I keep daring to believe that God is greater than I can even imagine.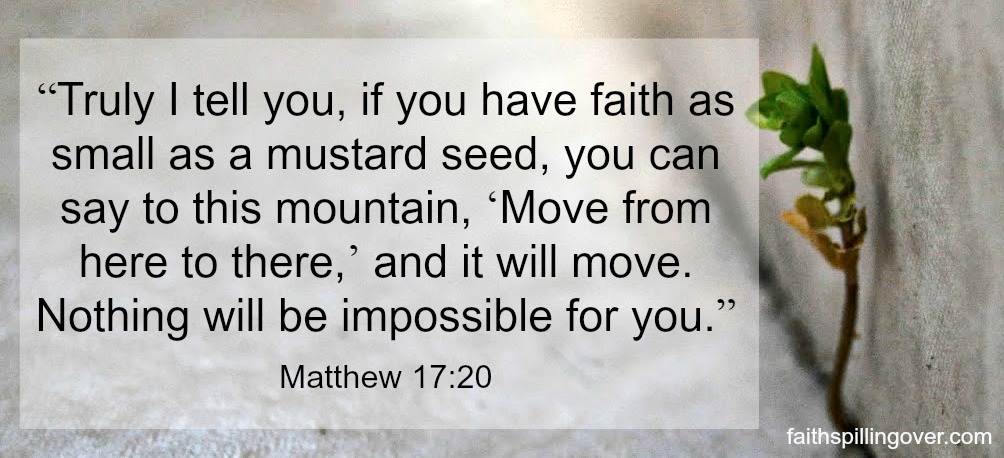 What about you? What do you dream about?
We get so caught up in the day to day, but God wants us to set our gaze on Him and what He can do. God wants to widen our vision and expand our horizons. He has plans to use us for His glory, to pour out His love and shine His light into this world through us.
The dreams He places in our hearts are whispers of His plans for us.
I don't know what your hopes are, friend, but I do know God has plans to shine through you in your corner of the world. He has greater plans for you than you can even imagine. All He wants from you is faith as small as a mustard seed and tiny steps towards your dreams.
"The one who calls you is faithful, and he will do it!" 1 Thess. 5:24
Now it's your turn: What do you dream about? Are you more of a dreamer or a realist?