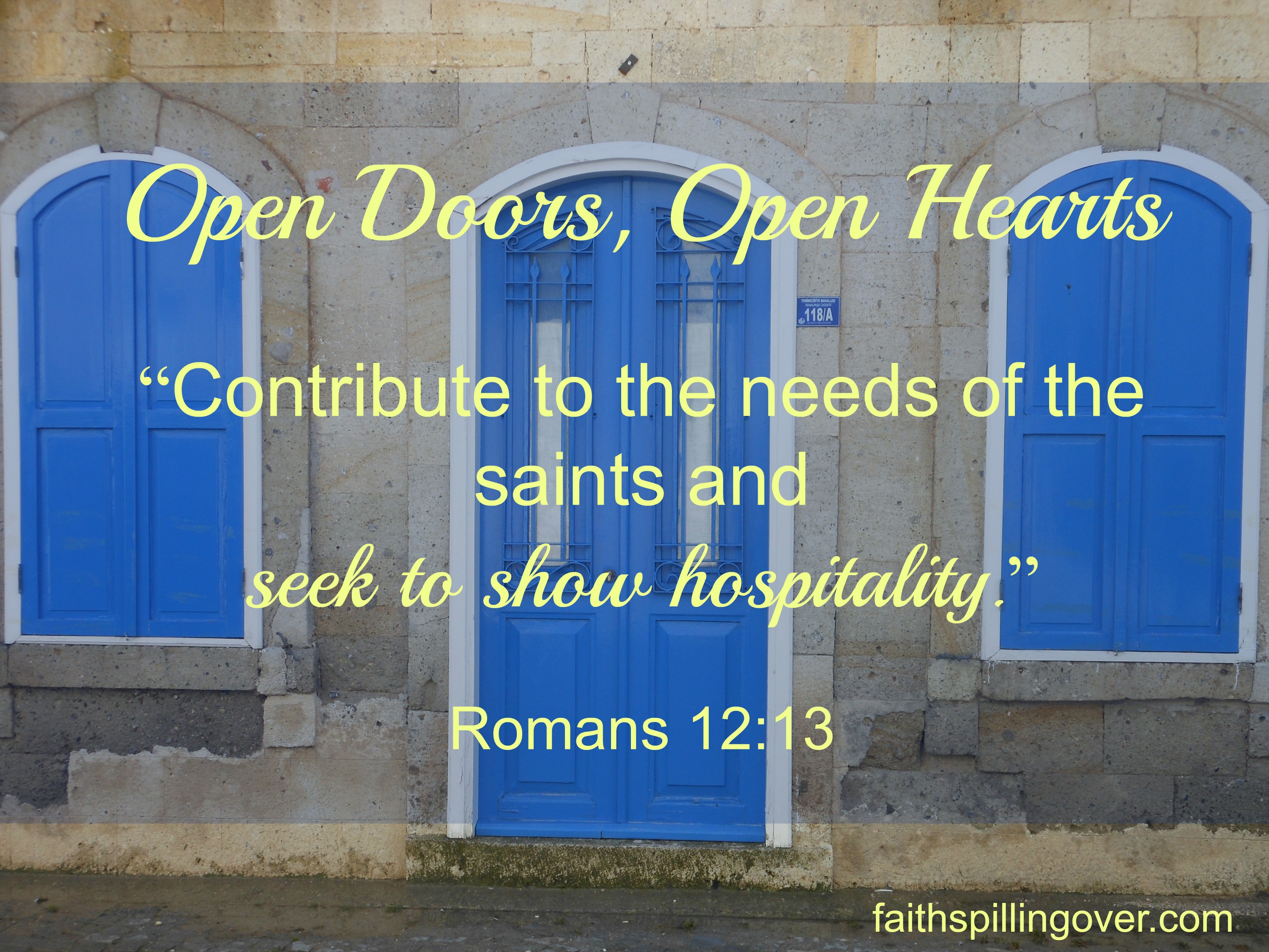 At my house hospitality is messy. The floor's not vacuumed, and the guests may get a glimpse of our bottomless pit hall closet since the door is always left open. That recipe I was trying doesn't always work out, and sometimes the food is late getting to the table. Just last weekend I mistakenly invited someone for after dinner snacks at 6:00 p.m., and of course they understood I was inviting them to a meal. I felt two inches high.
Even if things get messy, I like to think of hospitality as opening my heart and home to those God sends for us to love. As church leaders, my husband and I have noticed that opening our home has a greater impact than anything else we do. More impact than leading Bible studies, preaching, or leading worship at church.
Even so, our own attitudes tempt us to shut our doors.
We get busy. Hospitality takes time and effort.
We focus on ourselves and think, "I need Friday night off."
We hold on to perfection. "Unless we have a perfect home and scrumptious food, we can't have people over."
I want to let go of perfect and open wide the doors to my home and heart.
Will you join me? Let's open our doors and invite someone in. Even if it's just for takeout food or a simple soup and salad, who could we bless this week by inviting them into our homes?
A single mom with her kids?
An international student we met at church?
A co-worker?
A neighbor?
Our children's friends?
Let's open our doors and invite people to come on in.
Now it's your turn: What do you enjoy about having company? What do you find challenging?
I'm linking up with Kate Motaung's Five Minute Friday. Writers all around the world join in a flash mob of free writing. This week's prompt was "Visit." Join us over at Kate's place for fun and encouragement. Also linking up with Susan B. Mead's #DancewithJesus and Barbie Swihart's Weekend Brew.