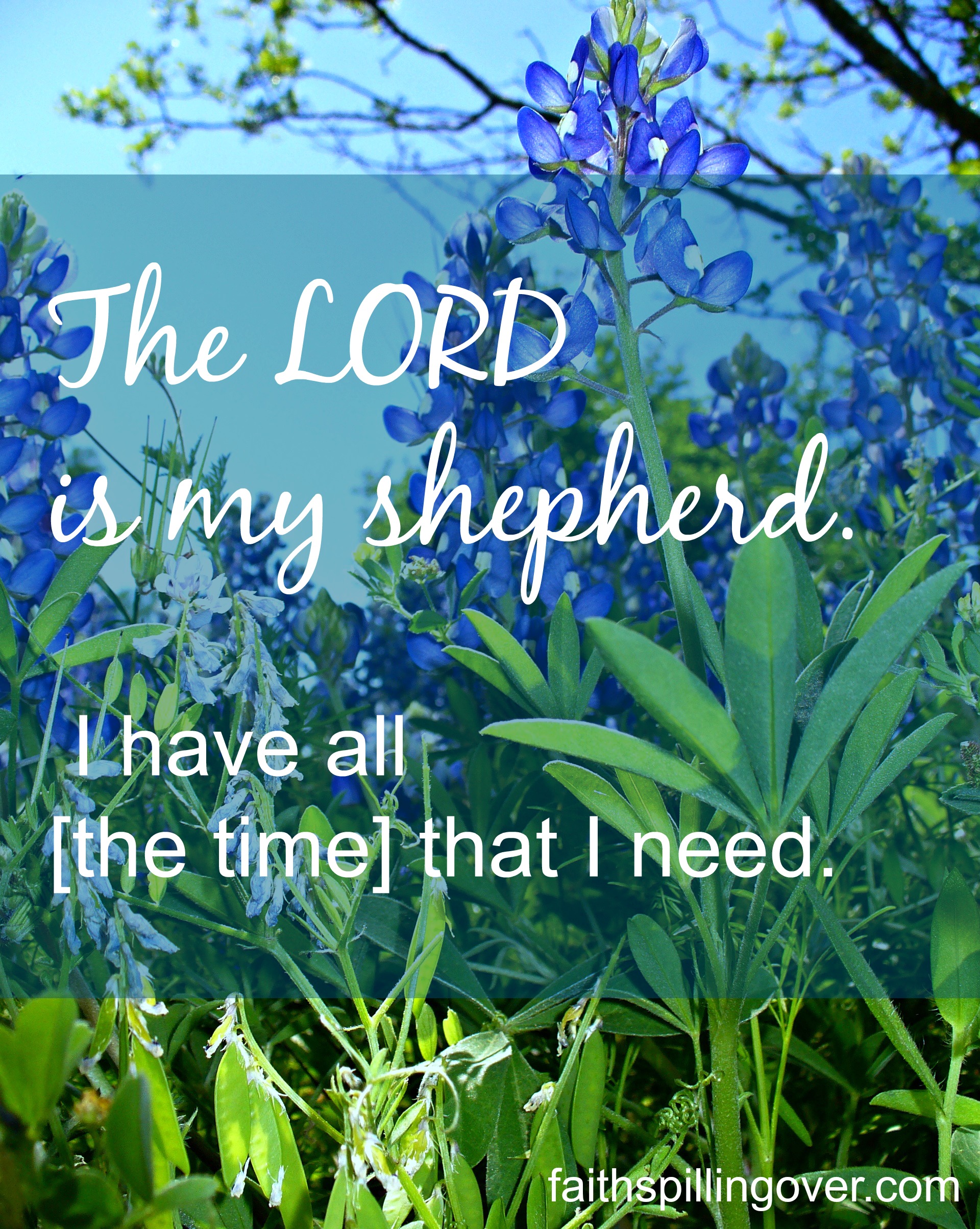 I think there's got to be more to life than running around like a chicken with its head cut off, don't you?  But that's what I end up doing a lot of the time.
If your life is like mine, you sometimes compare your to-do list with the clock and think, "These don't measure up. I don't have enough time for all this!"
You look at your list: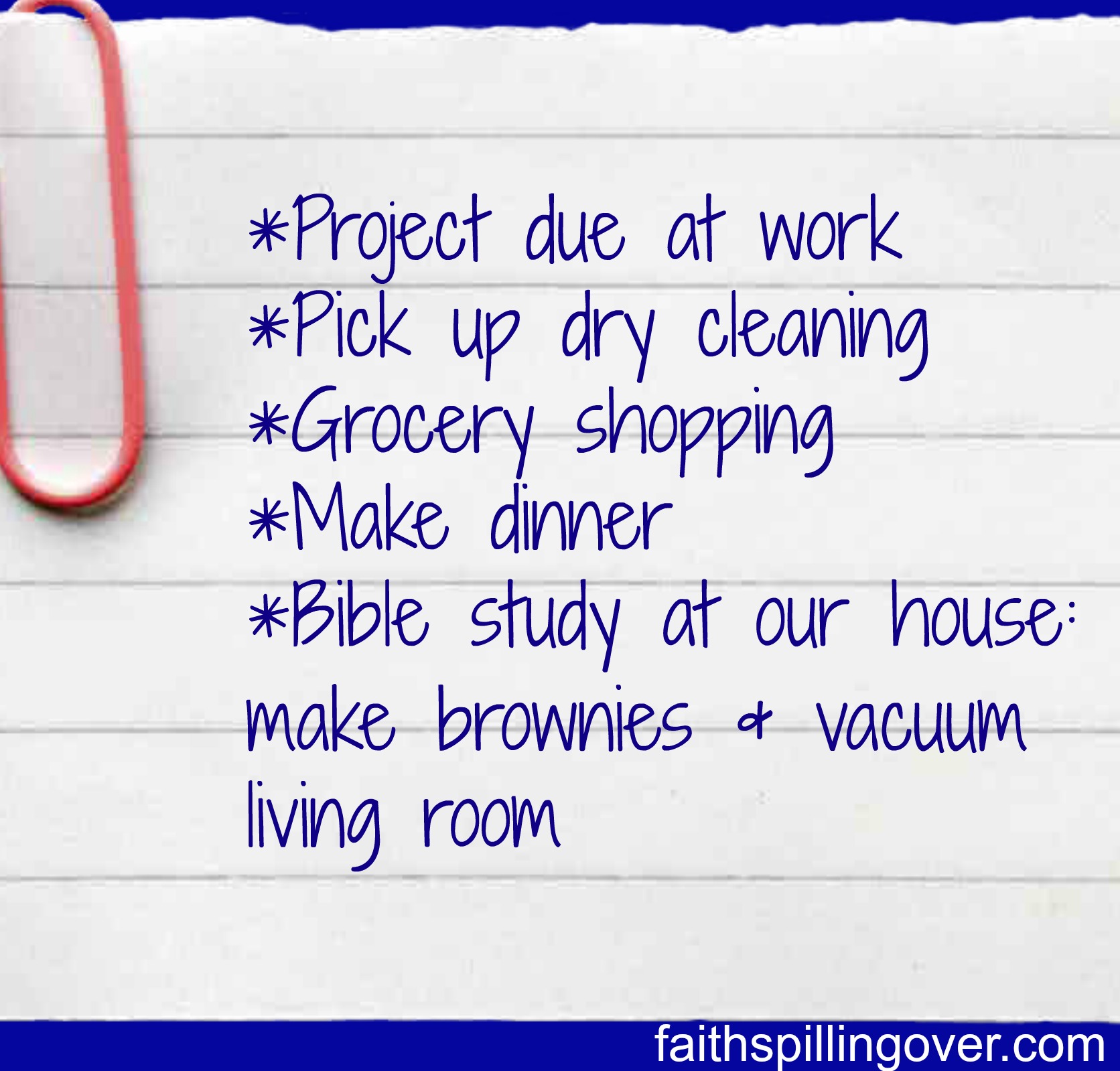 Surprise! You'd forgotten it's your turn to host Bible study. Throw in a few phone calls and a load of laundry, and you're racing to get it all done.
In an effort to do everything, we stay up later and get up earlier. During the day, we hurry ourselves and hurry the kids. We try to keep up a facade of peace, a thin layer of kindness over the hurry.
I don't want to race through life like a chicken with its head cut off. (How much kindness can you expect from a headless chicken?)
Psalm 23 gives us 3 reasons why we can rest assured rather than rush through life.
I Have Enough Time.
If God my Shepherd is caring for me, and I have all that I need, then I have enough time. I don't have to rush through my day. I can take on each task peacefully, trusting that I'll have enough time to do everything God is calling me to do. Whatever I can't get done must not be something God was calling me to finish today.
God Renews My Strength.
Feeling tired? God will renew your strength. Slow down for a few minutes. There are no green meadows or peaceful streams around my house, but I can sit on the couch with a cup of tea and ask My Shepherd to restore my soul.  I can sit in the car on the driveway for a few extra minutes to connect with God before I go into the house.
He Guides My Day.
Choosing to trust that God will guide me along the right path brings peace to my day. I don't have to figure everything out, and I don't have to try to fit everything in. As I pray each morning for Him to lead me, I can trust that He'll do just that.
Will you join me today in seeking to rest assured rather than rush through life? We have enough time for everything God's setting in front of us. He'll renew our strength. He'll guide us perfectly, showing us at each step what to do today, and what to leave for tomorrow.
Now it's your turn. Do you ever feel like you're rushing through life?
Linking up today with Brittany's #FellowshipFridays and Barbie Swihart's Weekend Brew.